Student Ambassador: Samantha Wilson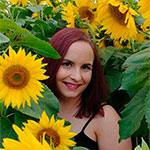 Samantha Wilson
Student Ambassador, Clinical Psychology PsyD
Hello prospective and entering students!
My name is Sami and I am currently a doctoral student in the Clinical Psychology PsyD program here at William James College. I am originally from the Jersey Shore but find myself at WJC because I was drawn to the small classes, experienced professors, and hands on opportunities to learn.
I attended the University of New Haven where I received a Bachelor of Arts in Psychology with a concentration in community/ clinical psychology and a minor in sociology, as well as a Bachelor of Science in Criminal Justice with a concentration in Victim Service Administration. During my time at UNH, I had the opportunity to participate in experiential education including knowledgeable professors, study abroad in Italy, a summer fellowship with Integrated Refugee and Immigrant Services, and an internship at a local prosecutors' office. It was seeing a similar priority of experiential education that lead me to WJC.
I began my time at WJC as a student in the Clinical Mental Health Counseling program. I appreciated the cohort model and experience the professors bring to the classrooms. Having the opportunity to be at field placement and applying skills discussed in classes was invaluable. One of the best parts of the WJC community is welcoming and accommodating everyone is. Coming here you know that those you interact with support you and want you to succeed. With a growing interest in assessment and research, I was grateful to continue into the Doctoral program following my graduation in 2019.
My career goals are fairly broad. I would like to be an outpatient therapist for adolescents and adults, as well as do assessments. I am interested particularly in working with victims of crime, namely intimate partner violence, and appreciate the opportunity to take this passion and use it as my topic for my research while at WJC.
I encourage all prospective students to take a breath and consider all the aspects that go into a great education. In addition to the welcoming atmosphere and accommodating nature of the school, the classes are a perfect size for you to get to know and learn from each professor and student. You build relationships and a support system from the time orientation starts and the opportunity to jump into experiential learning really sets the school a part from others.
If you have any questions or concerns about WJC or your potential future here please feel free to reach out!