Counseling Program
William James College offers a Master of Arts (MA) in Clinical Mental Health Counseling with 4 areas of emphasis including a General Counseling track, Couples and Family Therapy (MFT), Forensic and Correctional Counseling, Health and Behavioral Medicine, and Substance Use and Addictions. Our programs are primarily offered on-site at our Boston area campus with some options for blended learning.  Students can participate in the MA program full-time in 2 years or part-time in 3 years.  Our Department Chair will meet with individual students to customize a part-time program to meet your schedule needs.  All William James College students participate in hands-on supervised field experience through counseling internships and practica. 
Graduates of this program will have fulfilled all educational requirements to qualify for licensure in the state of Massachusetts as a Mental Health Counselor (LMHC).  Our Couples and Family Therapy area of emphasis also qualifies you for licensure in Massachusetts as a Marriage and Family Therapist (LMFT).  
In addition to our Counseling areas of emphasis, students can participate in Cross-Departmental Concentrations, including African and Caribbean Mental Health, Global Mental Health, Latino Mental Health, and Military and Veterans Psychology.
Learn more about what makes us one of the best colleges for a masters in counseling.
We enroll new students into our Clinical Mental Health Counseling MA program every January and late August.  Click here to see our timing and deadlines.  
---
Counseling Program Areas of Emphasis
Couples and Family Therapy (MFT)
Forensic and Correctional Counseling
Health and Behavioral Medicine
Substance Use and Addictions
College-wide Concentrations
African & Caribbean Mental Health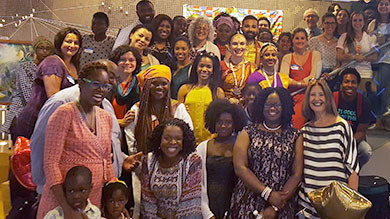 Military & Veterans Psychology