#IHelpTheWorld by Juliana Rezende
Clinical Psychology, PsyD and Global Mental Health Concentration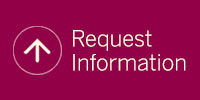 1) What inspired you to pursue your degree?
There were many things that inspired me to pursue my degree. Between personal and familial experiences with the mental health field, I thought there was a need for people in the field who are culturally humble and that truly want to hear and understand someone's challenges in life as opposed to simply diagnosing them without getting to know them. One experience at my alma mater UMass Amherst really solidified this for me where I worked with an inmate at a nearby prison. By the end of our time together, the inmate told me I should continue to pursue psychology because "we need more people like you". I love working with people and I love helping others, so pursuing a degree in psychology really seemed like a perfect fit for me.
2) Describe your experience at William James College?
William James College has been a tremendous learning experience for me. Throughout my time here I've become more comfortable in working not only with patients, but also with administration and staff. Most of the faculty I've had really care about the students here "I love working with people and I love helping others."and want us to succeed. I think two things have really made my experience here great. Starting your first year in a field placement was the scariest and most exciting aspect of the school. While I learned things in my courses I was able to truly absorb them in my field placement and immersion working with real patients and organizations. My second favorite has been the students with whom I've made deep and long-lasting friendships. We support each other even when things get more challenging and there are no words to explain how much I appreciate them for going through this experience with me.
3) What do you envision doing in your career post-graduation?
After my Global Mental Health immersion experience here at William James College I've decided that international work is most definitely in my plans. The trip to Kenya showed me how much work there is to be done and how much we can all learn from one another, so I will absolutely incorporate that into my life and career post-graduation. I'm also hoping to work in a hospital or community health center, as there continues to be a need for multi-lingual psychologists in these work sites. Finally, I am hoping to have my own private practice in addition to my other plans.
---
Ready to Rethink Psych? Contact Us