Workforce Development Forum Presenters
Presenters
---
Marc Abelard, MEd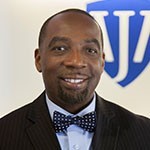 Mr. Marc Abelard is the Director of the Bachelor of Science in Psychology and Human Services Completion Program, Co-Director of the Child and Adolescent Mental Health Initiative, and Director of the Behavioral Health Serves Corps at William James College (WJC). He served as the Director of Partnerships and Community Engagement at West Roxbury Academy where his leadership played an instrumental role in the successful launch of WJC's PATHWAYS Program. Prior to that position, he was the Director of Partnerships and External Affairs at The Engineering School where he pioneered Early Access to College programs with the Benjamin Franklin Institute of Technology, the Harvard School of Engineering and Applied Sciences, and Middlebury College. Mr. Abelard also served on Governor Patrick's STEM Advisory Council Diversity Subcommittee. He is a Combat Veteran with a distinguished tenure in the Marine Corps with numerous medals and commendations for his service in the Persian Gulf. He holds a Bachelor's degree from UMass Boston and a Master's degree in Education from Northeastern University.
Angela J. Beck, PhD, MPH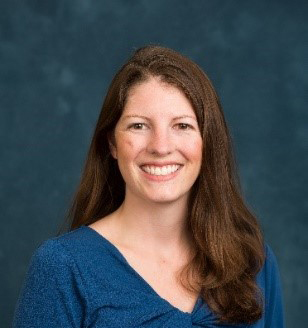 Dr. Angela Beck is Principal Investigator and Director of the HRSA-funded Behavioral Health Workforce Research Center at the University of Michigan School of Public Health, where she also serves as Clinical Assistant Professor of Health Behavior and Health Education and Associate Dean for Student Engagement and Practice. Her research efforts are focused on assessment of workforce capacity, studies of worker characteristics and practice settings, and analysis of professional and legal scopes of practice for the behavioral health workforce. She holds a bachelor's degree in physiology from Michigan State University and Master of Public Health and PhD degrees from the University of Michigan School of Public Health in Health Behavior and Health Education.
Christopher J. Bersani, PsyD, ABPP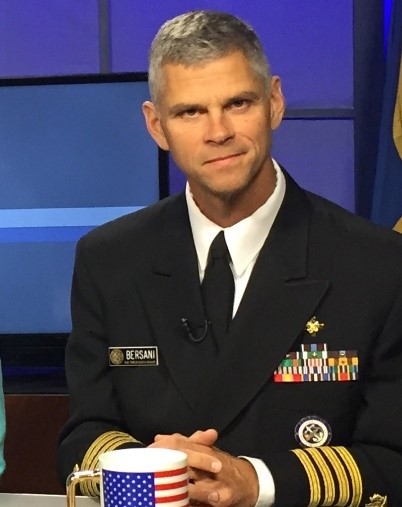 Captain Christopher Bersani is a Clinical Health Psychologist and Neuropsychologist by training and currently serves as Deputy Regional Administrator and the National Lead for Behavioral Health for the Office of Regional Operations of the Health Resources Services Administration (HRSA). Prior to taking his current assignment, Captain Bersani worked for the Department of Justice, Federal Bureau of Prisons as Head of the Health Psychology Department at the Federal Medical Center in Devens, MA. Captain Bersani also served as a commissioned officer in the United States Navy (Medical Service Corps). Captain Bersani received his Bachelor's degree from the University of Vermont (1989) and his Doctorate in Clinical Psychology from the Illinois School of Professional Psychology in Chicago (1995). In 2002, Captain Bersani achieved diplomate status with the American Board of Professional Psychology. He completed Post-Doctoral training in Neuropsychology in 2007. Captain Bersani has spent the last 15 years working for HRSA's Regional Office in Boston where, in addition to providing regional oversight for HRSA grants and programs, he has been the regional and national leader for behavioral health activities and programs for HRSA's regional offices.
Nicholas Covino, PsyD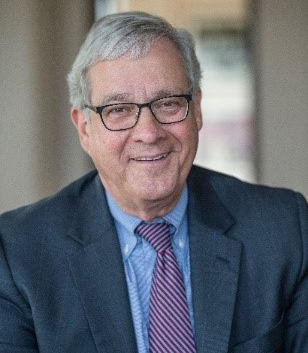 Dr. Nicholas Covino is president of William James College and a practicing psychologist. His clinical career has been devoted to caring for the psychological needs of medical patients and engaging in long-term psychotherapy with adults, and his research interests have mirrored his clinical work. Before coming to William James, he was the Director of Psychology and Director of Training at the Beth Israel Deaconess Medical Center in Boston. He is a psychoanalyst, a member of the Boston Psychoanalytic Society and Institute, and a former faculty member at Harvard Medical School. Dr. Covino was named the second president of William James College in 2002. Under his leadership, the college has grown from a single-degree institution to one with 4 academic departments and specialty training in military, global, forensic, and leadership psychology. In addition, the college offers consultative services to schools, courts, and business.
Jenny D'Olympia, PsyD, LMHC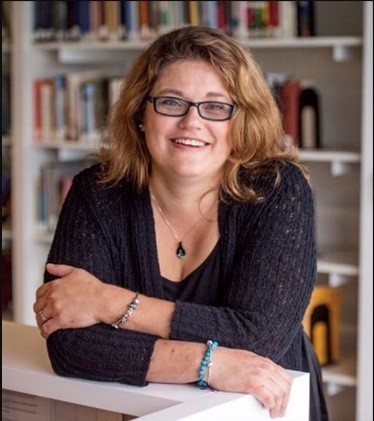 Dr. Jenny D'Olympia is the Assistant Chair of the Counseling and Behavioral Health Department, the Interim Director of the Military and Veteran Psychology (MVP) and Train Vets To Treat Vets Programs, the Director of the online Master of Arts in Psychology program and an adjunct faculty member at William James College. She is also a graduate of William James College, where she earned her PsyD in clinical psychology. She has been in the mental health field for nearly 18 years, during which she has had the opportunity to work and train in a diverse range of settings, the most significant of which was counseling veterans returning from Operations Enduring Freedom (OEF) and Iraqi Freedom (OIF) at the Department of Veterans Affairs, Boston Vet Center. Prior to her career in mental health, Dr. D'Olympia served in the United States Air Force Special Operations Command as an intelligence officer charged with supporting Special Tactics operators across the spectrum of combat and training operations. She served two deployments to Oman and Afghanistan in support of the 720th Special Tactics Group, and on her third deployment, was the first woman intelligence officer to forward deploy with the 24th Special Tactics Squadron in support of Joint Special Operations Command. She is married to an Air Force member of 20 years and together they have three children.
Parinda Khatri, PhD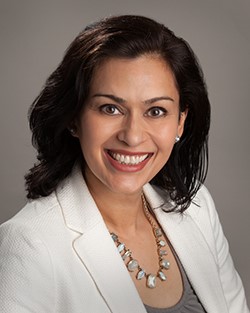 Dr. Parinda Khatri is Chief Clinical Officer at Cherokee Health Systems (CHS), a comprehensive community health care organization in Tennessee that is a Federally Qualified Health Center and Community Mental Health Center. As Chief Clinical Officer at Cherokee Health Systems, she provides oversight and guidance on clinical quality, program development and management, workforce development, clinical research, and clinical operations for blended primary care and behavioral health services within the organization. She is also the principal investigator of several research and education programs at CHS, including the NIH-funded All of Us Research Program and Community Engagement Alliance Against COVID-19 Disparities. Dr. Khatri is also involved in integrated healthcare policy and practice issues at the national level. She is past President and Board Member of the Collaborative Family Healthcare Association, and on the advisory boards for the National Integration Academy for the Agency for Healthcare Research and Quality and the Center for Integrated Primary Care at the University of Massachusetts. She is also appointed to the HRSA Advisory Committee on Interdisciplinary and Community-Based Linkages by the U.S. Secretary of Health and Human Services.
Maria Madison, ScD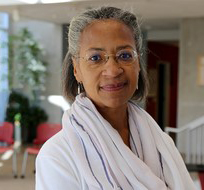 Dr. Maria Madison is the Heller School Associate Dean for Inclusion, Equity, and Diversity at Brandeis University. She received her ScD in Population and International Health from the Harvard School of Public Health. Her career spans decades in health research including clinical and public health research in Africa and Europe, where courses on ethics are part of annual corporate responsibility best practices. Dr. Madison combines civic engagement with history and her career in public health. She is currently working with various local organizations to promote civic engagement and meaningful change in a time of growing and severe inequity. Dr. Madison is a Co-Founder and President of a nonprofit, The Robbins House, Inc. Dr. Madison received the inaugural Robert Gross Award for History in 2019. She and her board also won The Climate for Freedom Award in 2020.
Eva McDermott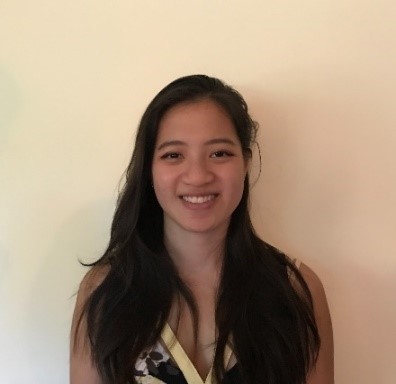 Ms. Eva McDermott recently graduated from the University of Massachusetts at Amherst with a Bachelor of Science degree in Psychology (Neuroscience Track). She is a Scholar in the Behavioral Health Services Corps (BHSC) at William James College. Through the BHSC program, Ms. McDermott has been placed at the North Suffolk Mental Health Association as a community support specialist. One objective of this organization is assisting individuals who have mental health illnesses with living independently. She enjoys her current work, which includes responsibilities such as connecting persons served to community resources, modeling daily living skills, and managing caseloads. Each week she actively engages with her clients by supporting and monitoring their progress towards meeting their yearly goals. This job fulfills her desire to help others. Following the completion of the BHSC, she would like to consider applying her hands-on experience to child and family services.
Evelyn Monks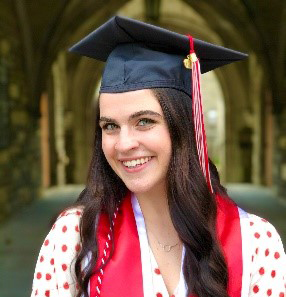 Ms. Evelyn Monks (She, Her, Hers) graduated from Saint Joseph's University in 2020 where she obtained a Bachelor of Science degree in Interdisciplinary Health Services with a minor in Psychology. Ms. Monks currently works at Walden Behavioral Care as a Mental Health Counselor. In that capacity, she assists with day-to-day responsibilities, including checking in with residents as needed, serving as a meal coach during meals and snacks, and running groups for the residents. Her professional aspirations are to obtain a doctoral degree in psychology in order to become a practicing therapist. In her free time, she enjoys yoga, reading, and spending time with loved ones.
Andy Pond, MSW, MAT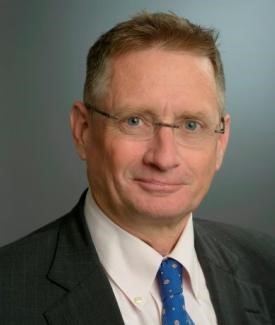 Mr. Andy Pond is President and CEO of Justice Resource Institute (JRI) where he has served as the agency's leader since September 2006. He holds Master's degrees in both Social Work and Teaching. He joined JRI in 1985 as a teacher, and has been a part of the agency ever since. In the course of his varied career at JRI, he assumed roles of increasing responsibility and complexity, including many years dedicated to work with adolescents suffering from the effects of complex trauma. As President and CEO, he brings a wealth of experience, grounded in his training as teacher, clinician, and writer. He has integrated these skills to become an expert designer and manager of complex systems of care, aimed at assisting children and adults to meet their full potential.
Jennifer Reed

Ms. Jennifer Reed is a seasoned Human Resources professional with over 20 years of experience focused in Recruiting and Employee Relations. Her previous experience includes management roles at Tufts Health Plans as well as The Home for Little Wanderers. She is currently the Senior Human Resources Generalist at Walker Therapeutic and Educational Programs.
Karen J. Shack, M.Ed.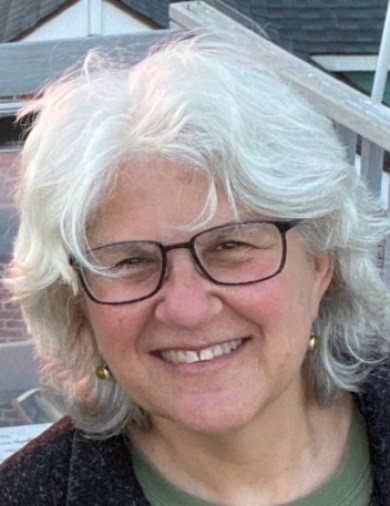 As part of Commonwealth Corporation's Sector and Regional Strategies team, Ms. Karen Shack oversees grant-funded projects that support skill gains and educational attainment for a wide range of working adult populations with a primary focus on the health care workforce. She is the project lead for Commonwealth Corporation's new state-wide HealthCare HUBs initiative, which is supporting the development of regional workforce strategies led by partnerships among health care employers, educators, and workforce development professionals. Ms. Shack came to Commonwealth Corporation from the Boston Private Industry Council where she worked with local healthcare and human service employers to develop workforce strategies. She was a founding staff member at Boston Career Link (a One-Stop Career Center) where she managed job seeker services and also served as a Human Resources Generalist at a Boston-area teaching hospital. Ms. Shack holds a Master's degree in Education with a focus on Career Development/Counseling.
Audrey Shelto, MS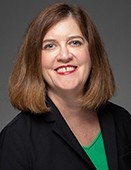 As a proven leader with 30 years of achievement in improving the delivery of health care and human services, particularly for low-income and vulnerable populations, Ms. Audrey Shelto assumed leadership of the Blue Cross Blue Shield of Massachusetts Foundation in August 2013. She leads the Foundation's strategic agenda to broaden health coverage and reduce barriers to care through grants, research, and policy initiatives. Ms. Shelto served as interim president of the Blue Cross Blue Shield of Massachusetts Foundation in 2005, helping to shape the Foundation's policies and supporting the Roadmap to Coverage initiative that led to Massachusetts' landmark 2006 universal health care law. She joined Blue Cross Blue Shield of Massachusetts in 2007, where she focused on medical cost and care management initiatives over the next six years before returning to the Foundation to become its president. Ms. Shelto holds a master's degree in management of human services from the Heller School at Brandeis University. She received the inaugural Art of Healthcare Award from the East Boston Neighborhood Health Center in 2014 and the Thomas M. Menino Award in 2016 from the Disability Policy Consortium. In 2018, she was honored by the Lynn Community Health Center with their annual women's award and by the Massachusetts Association for Mental Health with their Spirit of Compassion award.
Gemima St. Louis, PhD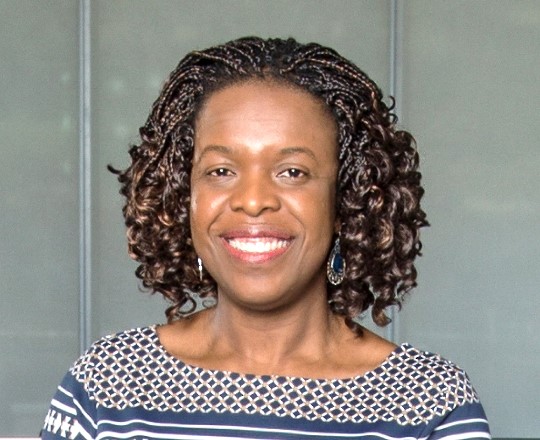 Dr. Gemima St. Louis is Associate Vice President for Workforce Initiatives and Specialty Training, and Associate Professor in the Clinical Psychology Department at William James College (WJC). She is the Director of the Specialized Training and Academic Retention (STAR) Fellowship—a behavioral health workforce program funded by the Health Resources and Services Administration's Scholarships for Disadvantaged Students. She is also the Co-Director of the Child and Adolescent Mental Health Initiative, a workforce development program funded by Boston Children's Collaborative for Community Health. Dr. St. Louis is the Co-Founder of WJC's Center for Multicultural and Global Mental Health and former Director of the African and Caribbean Mental Health Concentration. Her primary clinical focus is on the impacts of trauma on children, adolescents and families. Over the past seven years, she has directed the PATHWAYS Program, which provides culturally-responsive and trauma-informed mental health services to children and adolescents in the Boston Public Schools. Dr. St. Louis is the recipient of several awards, including the Massachusetts Service Recognition Award and the City of Boston Mayor's Office's Award for Leadership and Dedicated Services to the Haitian Community. She is an alumna of the American Psychological Association's Leadership Institute for Women in Psychology.