Faculty: David Haddad, EdD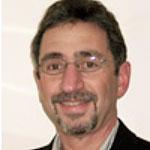 David Haddad, EdD
Professor, Counseling and Behavioral Health Department
Coordinator for the Counseling Department of the Military and Veterans Program (MVP)
| | | |
| --- | --- | --- |
| Degree | Major/Emphasis | Institution |
| EdD | Counseling Psychology | University of Massachusetts at Amherst |
| MEd | Counseling | Fitchburg State College |
| BA | Psychology | Framingham State College |
Courses
Psychopathology
Introduction to Family Therapy
Therapy with Couples
Community Trauma, Community Healing
Mental Health Counseling Internship I and II
---
Research and Practice Interests
Marriage and family therapy
Postmodern and Dialogic Practice
Appreciative Inquiry/Positive Psychology
Community Building
Non Governmental Organizations
---
Professional Licenses and Certifications
Licensed Psychologist and Certified Health Services Provider (Massachusetts)
Licensed Marriage and Family Therapist (Massachusetts
Approved Supervisor, American Association for Marriage and Family Therapy
---
Publications and Presentations
Fialkov, C., Haddad, D., Ndirangu, N., and Karanja, J. (2015). "Tukae Tusemesane"-Let's Sit Down and
Reason Together: Enlivening Strengths and Community. International Journal of Appreciative Inquiry. Vol. 17, Number 3, August 2015.
Fialkov, C., Haddad, D, (2012). Appreciative Clinical Training. Training and Education in Psychology. Training Education and Professional Psychology, vol 6, No. 4, 204-210.
Fialkov, C., Haddad, D. (2012). The Cultivation of Strengths through Appreciative Inquiry. Practicing OD, an Online Network Magazine, April 2012
Kellner, L., Haddad, D., and Forcier, A. (2001). She Even Walked the Dog": The Role of Relational Context and Goal Setting in a Welfare to Work Program. The Qualitative Report, Vol. 6, Number 3, September 2001
Fialkov, C., Haddad, D., and Gagliardi, J. (Summer 2001). Face to Face on the Line: An invitation to Learn from Online Supervision. The Supervision Bulletin (AAMFT.
Baldwin, R., Fialcov, C., and Haddad, D. (1995, Summer) The Performance Metaphor in Family Therapy Training. The Supervision Bulletin (AAMFT), Vol. VII, No 16
---
Concurrent Leadership, Service and Professional Activities
Private practice, Individual, family and couple therapy
Appreciative Action, a consulting practice that uses strength-based practices for positive change and building resilience in teams, organizations and communities. www.appreciativeaction.com
---
Prior Experience
Director of Training, Quality Management and Research - 2002-2011
Community Healthlink, Worcester, MA
Directed training for agency 1000+ clinical and line staff, including treatment documentation, supervision, and family therapy.
Seminar director for agencies APA internship program, Community Healthlink/UMass
Research coordinator for Community Healthlink's research initiatives.
Oversaw morbidity and mortality committee
Grant writing.
Consultant - 1998-2000
Project Harmony Inc., Waitsfield, VT
www.ph-int.org
USAID funded multi-disciplinary team working in former Soviet Union developing community response to domestic violence. Projects in Petrozavorsk, Volgograd, and Moscow.
Developed and delivered training in clinical response to domestic violence.
Provided systemic overview for developing community provider response to domestic violence.
Executive Director - 1996-1998
North Central Human Services, Gardner, MA
Oversaw delivery of clinical services, fiscal oversight, grant writing, and coordination for board of directors, and community. Developed and monitored strategic plan for community mental health center. Annual budget of $6,000,000.
Associate and Clinical Director - 1995-1996
North Central Human Services, Gardner, MA
Provided clinical oversight for all programs.
Served on senior leadership counsel
Grant writing
Supported vision and leadership initiatives of executive director.
Program Director Child and Family Services Division - 1991-1995
North Central Human Services, Gardner, MA
Provided overall program direction and supervision for clinical staff.
Participated in agencies senior leadership committee
Program Coordinator - 1989-1991
The family Center and New England Deaconess Hospital, Boston, MA
Developed family therapy program imbedded in the infectious disease clinic at Deaconess Hospital. This program was created as a response to the Aids crisis. .
Provided group and individual services to patients and their families.
Developed training video that introduced the program to family members and community.
Program Coordinator - 1989-1991
Kantor Family Institute
Coordinated family therapy training programs at Metropolitan and Medfield State Hospitals. Providing on-site supervision, family therapy training, and consultation
Family Therapy Program Coordinator - 1986-1989
Human Resource Center for Rural Communities, Athol, MA
Developed family therapy service in community mental health clinic, providing family therapy and consultation.
Family /Couple Therapy Program Coordinator, 1985-1986
Vietnam Veterans Outreach Center, Fitchburg, MA
Developed couple therapy program for veterans outreach center.
Provided individual and group therapy for couples dealing with challenges facing veterans returning from the Vietnam War.
Research Experience:
Co-investigator of an ongoing research study investigating the delivery of a cross-cultural strengths curriculum in a school and community in Kenya. Appreciative Action; William James College; Kimo Wellness Foundation. Program will be delivered in the Thika valley in Nairobi Kenya in July of 2016.
Co-investigator of research study investigating the impact of appreciative inquiry and positive psychology on supervision skills of fourth year graduate students. MSPP, 2013-2014
Co- Investigator and site coordinator NIH study " Treatment Retention Strategies in Transition Age Youth". Project was a joint collaboration between University of Massachusetts Medical School department of Psychiatry and Community Healthlink. Worcester, MA , 2010-2011.
Co-Investigator Synergy Homeless Initiative. Project evaluated a pilot-test of a "housing first "intervention for 70 adults seeking homeless services from Community Healthlink/UMass Memorial, Worcester, MA, 2008-2009
Co-Investigator, Site Coordinator Harvard Brown Anxiety Study. NIMH funded Longitudinal study tracking the Trajectory of Anxiety Disorders, Community Healthlink/UMass Memorial, Worcester, MA, 2005-2006
---
Professional Affiliations
American Counseling Association
American Association for Marriage and Family Therapy
International Positive Psychology Association
---
Community Involvement
Greater Gardner Community Development Corporation (CDC) - 2009-2010
Board of Directors, Gardner, MA
The Greater Gardner CDC promotes self -sufficiency by creating affordable housing opportunities and providing additional programs that raise the economic, educational, and social levels of residents in its service area.