PsyD in Clinical Psychology
Clinical Psychology
Earn Your Clinical Psychology PsyD. Change Your Life and the Lives of Others.
Pursuing a Doctoral Degree in Clinical Psychology gives you an intimate understanding of human behavior and prepares you to use your training and knowledge to respond to people with a variety of mental health needs—individuals, families, groups, and systems—in a variety of settings. Your degree also opens doors to create and direct human service centers, teach, supervise, and consult, and explore other career paths.
Explore Our Concentrations
"I appreciate the wide variety of interests and approaches represented across faculty. Having the opportunity to learn from professors with such varying backgrounds helps prepare me for each practicum site, and a future professional career."

Nicole Poulter, Clinical PsyD
Our Philosophy, Your Experience
We believe that the best learning comes from integrating classroom knowledge with hands-on experience. Your education is enriched by a curriculum that combines an understanding of theory, training, and practice, and we emphasize the development of professionals, like you, who are committed to the ethical provisions of quality services to culturally diverse clients, agencies, and organizations.
See Yourself at William James
At William James, you'll gain exceptional training in a supportive, student-centered learning environment, with instruction and guidance provided by leading practitioners in the field. Throughout your studies, you'll experience our integrative philosophy of training and education, with application of classroom instruction in structured field experiences. Underlying this approach to professional training, is a sustained focus on your personal and professional development, with an orientation towards community service, and respect for those you'll serve.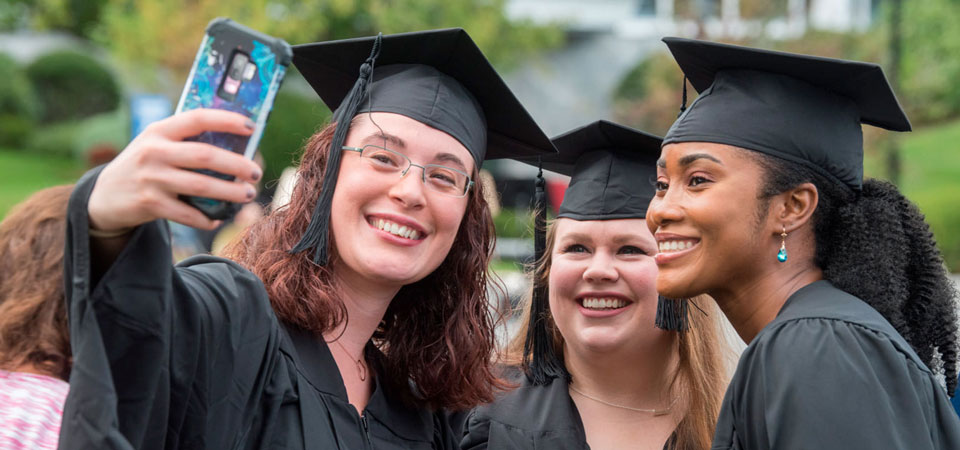 Working as a Clinical Psychologist
Learn more about licensure and career outlook as a clinical psychologist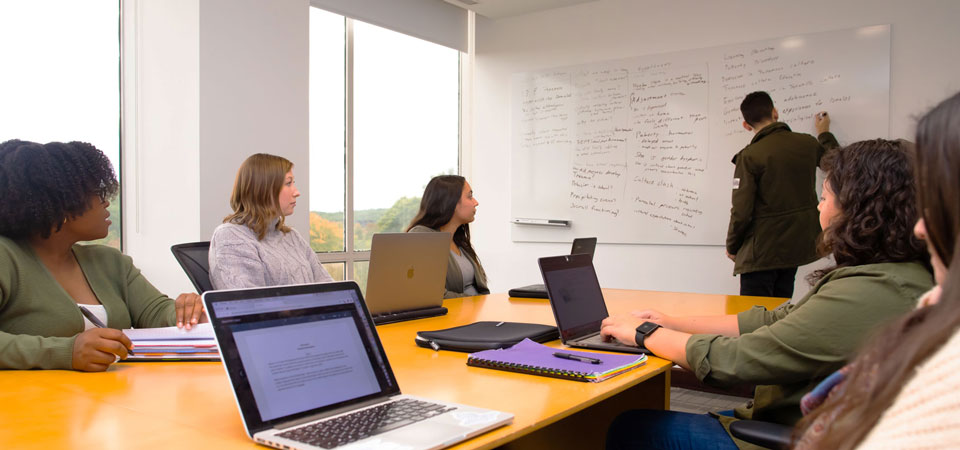 Clinical PsyD Program Awarded Full Accreditation for Ten Years by the American Psychological Association
Accreditation is a rigorous process voluntarily pursued by institutions of higher learning to demonstrate that their programs meet or exceed educational standards. The process of accreditation involves external reviews, self-assessment, and commitments to ongoing improvement and excellence. It is an intense process, in respect to both time and labor, but it's one William James College values greatly and takes great care in approaching.
We Want To Hear From You
Connect with Our Students
Our Student Ambassadors have volunteered to be a resource for you and answer all of your questions about our programs, graduate school, living in Boston, and more.
CONNECT WITH STUDENTS
Attend an Upcoming Admissions Event
We offer virtual information sessions, onsite open houses, and student panels for all of our academic programs.
Register for an Event
Around campus, in the community, in the news—William James College community members are leading the conversation.