Field Education and Job Training
Experiental Education
A hands-on experience for true understanding.
Nothing prepares you for a career in psychology or behavioral health quite like first-hand experiences. With our field education and job training, you'll get a comprehensive education that allows you to put into practice everything you're learning in your coursework. Maximize your professional development at one of our 350 hand-selected field sites.
What is field education?
Field education is hands-on learning and training. You'll gain experience in a broad range of settings and situations. Not only will you gain proficiency in your immediate area of knowledge, you'll also work alongside psychologists, school psychologists, mental health counselors, social workers, organizational psychologists, and leaders in adjacent areas as well. This allows you to develop a fuller, richer education.
Types of Field Sites
Hospitals, including state, children's, and veterans
Mental health centers
Community-based healthcare, mental health, and family service centers
Public schools
Colleges and universities
Prisons and Correctional Facilities
Recovery centers
Populations served
Individuals across the lifespan
Children and teens
Couples and Families
Unserved and underrepresented populations
LGBTQIA+
Forensic populations
Veterans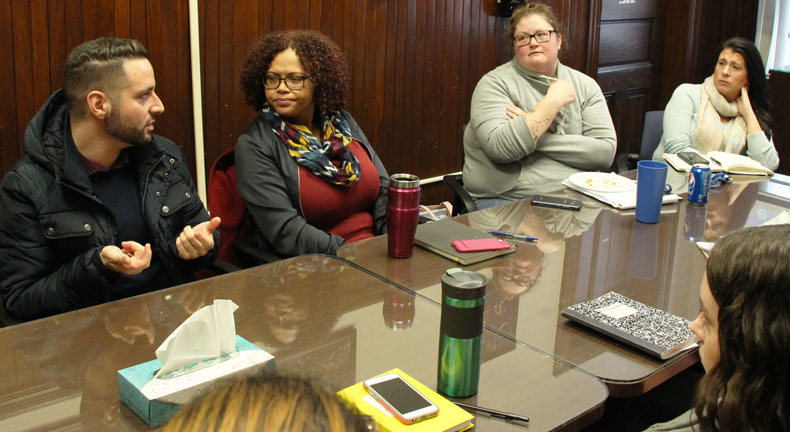 You'll be supervised as you conduct intake evaluations and psychological assessments, provide individual, group, couple, and family psychotherapy, consultation, and education. You may run groups in a school setting or have your own client list in a community health agency or a college campus. If you are in our graduate programs in Organizational and Leadership Psychology department, you may work to build an assessment tool for improving employee morale. If you are enrolled in a multi-year program, each year, you'll have a new experience in a different setting and with a different population.
---
You'll be fully supported by field education staff and faculty along the way.
Each year of your program, you will work with a dedicated professional from our field education office to identify sites from our field education database that meet your career interests and goals. The Field Education team will assist you with your application to these sites and help to prepare you for your interviews. We have relationships with more than 350 field sites in greater Boston and beyond.
Learn more about our program's field sites
If you are excited about hands-on learning, you can read more about what to expect in your graduate program.
350
William James College offers training at over 350 different sites.
185,000
William James College students annually provide 185,000 hours of direct service to the community.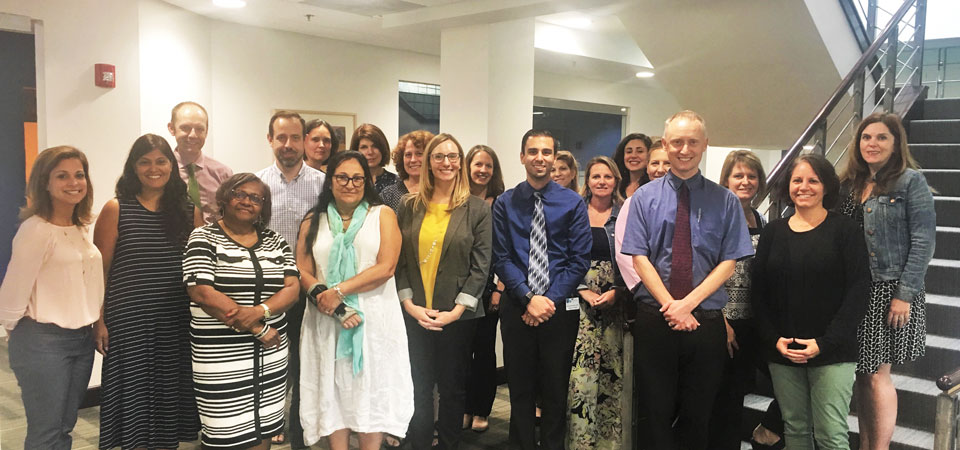 Internship Consortium in Applied Clinical Psychology
APA Accredited Internship
This Internship Consortium in Clinical Psychology is exclusively affiliated with William James College and accredited by the Commission on Accreditation of the American Psychological Association.
Learn More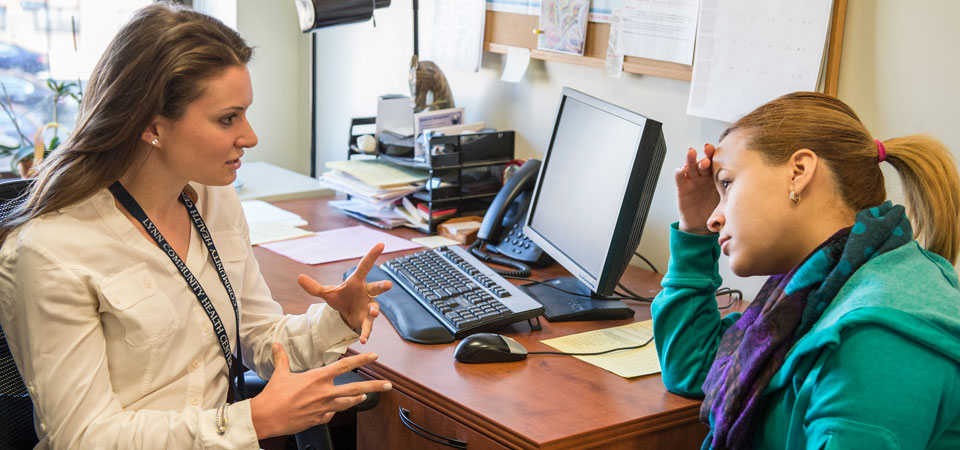 Field Education Administration
Laura Bourgeois, MA
Department Coordinator, Field Education
laura_bourgeois@williamjames.edu
Melissa Koen, MS, LMHC
Director of Field Education for the Counseling Department
melissa_koen@williamjames.edu
View Profile
Cheryl MacDonald, MBA
Associate Director of Programming and Site Development
cheryl_macdonald@williamjames.edu
Neesha Daulat, PhD
Associate Director, Field Placement, Organizational and Leadership Psychology Department
neesha_daulat@williamjames.edu
View Profile
Mary Ann Mullin, PhD
Director of Field Education for the Clinical Psychology Department
maryann_mullin@williamjames.edu
View Profile
Laura C. Noel, MS
Field Placement Associate, Organizational and Leadership Psychology Department
laura_noel@williamjames.edu
View Profile