MA and Certificate in Applied Behavior Analysis
applied behavior analysis
Prepare to Become a Certified BCBA and Use the Science of Behavior to Make a Difference
As a Behavior Analyst, you'll study the science of behavior in order to inform individualized therapy practices for a variety of populations, and to serve individuals, groups, and school systems. With your training, you'll help individuals improve their social, communication, academic and other skills to help foster independence and enhance daily life. You will understand how to apply therapeutic strategies at times when others might not have been effective, and make a difference in the lives of individuals, children, and families.
"The small classes made it easy to get to know others and have thoughtful discussions about work."

Melissa Jacques
Applied Behavior Analysis Graduate
Our Philosophy, Your Experience
We believe that the best learning comes from integrating classroom knowledge with hands-on experience. Your education is enriched by a curriculum that combines an understanding of theory, training, and practice, and we emphasize the development of professionals, like you, who are committed to the ethical provisions of quality services to culturally diverse clients, agencies, and organizations.
See Yourself at William James
At William James, you'll gain exceptional training in a supportive, student-centered learning environment, with instruction and guidance provided by leading practitioners in the field. Throughout your studies, you'll experience our integrative philosophy of training and education, with application of classroom instruction in structured field experiences. Underlying this approach to professional training, is a sustained focus on your personal and professional development, with an orientation towards community service, and respect for those you'll serve.
Connect with Our Students
Our Student Ambassadors have volunteered to be a resource for you and answer all of your questions about our programs, graduate school, living in Boston, and more.
CONNECT WITH STUDENTS
Finding a Career in Applied Behavior Analysis
Behavior analysts use the science of behavior in many settings including the classroom, community-based agencies, hospitals, residential treatment and more.
Read More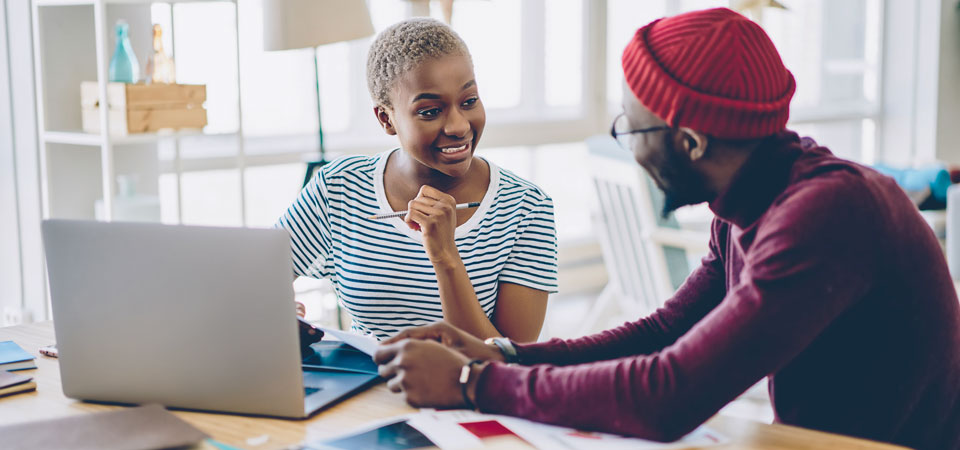 Our Partnerships with ABA Organizations Can Make Applying Easy
William James College is proud to partner with organizations to provide an exceptional level mentorship for ABA students, promote career advancement, and skill building for behavior analysts. Employees of our partner organizations receive exclusive benefits for pursuing their graduate education in Applied Behavior Analysis at William James College. For information on these benefits, opportunities available with these organizations, or to become a organizational partner, please contact Dr. Ronald Lee, Program Director, at ronald_lee@williamjames.edu.