MA in Clinical Mental Health Counseling: Online
Counseling and Behavioral Health
Advance Your Counseling Career with Flexible, Online Study
In a world where mental health services are increasingly needed, your choice to pursue a career in counseling means playing a role in creating a better, healthier society. Open to students living in the U.S. and U.S. territories, our online program will prepare you for clinical practice or future graduate study and give you the training you need to make a difference.
"I've had classmates who have been chefs or accountants, all coming into the counseling field with a new perspective and fresh ideas. I have learned so many new perspectives within just one semester."

Sierra Dorr
Clinical Mental Health Counseling MA Student
Our Philosophy, Your Experience
We believe that the best learning comes from integrating classroom knowledge with hands-on experience. Your education is enriched by a curriculum that combines an understanding of theory, training, and practice, and we emphasize the development of professionals, like you, who are committed to the ethical provisions of quality services to culturally diverse clients, agencies, and organizations.
See Yourself at William James
At William James, you'll gain exceptional training in a supportive, student-centered learning environment, with instruction and guidance provided by leading practitioners in the field. Throughout your studies, you'll experience our integrative philosophy of training and education, with application of classroom instruction in structured field experiences. Underlying this approach to professional training, is a sustained focus on your personal and professional development, with an orientation towards community service, and respect for those you'll serve.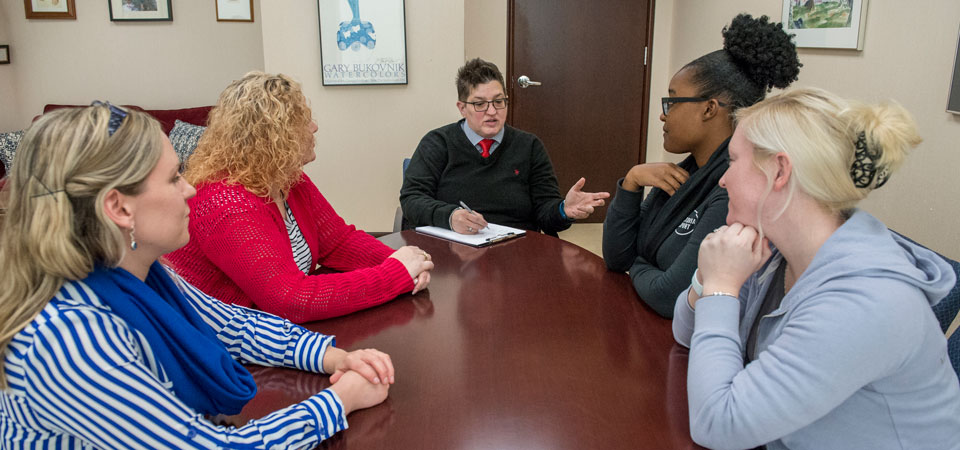 Licensure for Clinical Mental Health Counseling students
Learn how to become licensed in Massachusetts and other states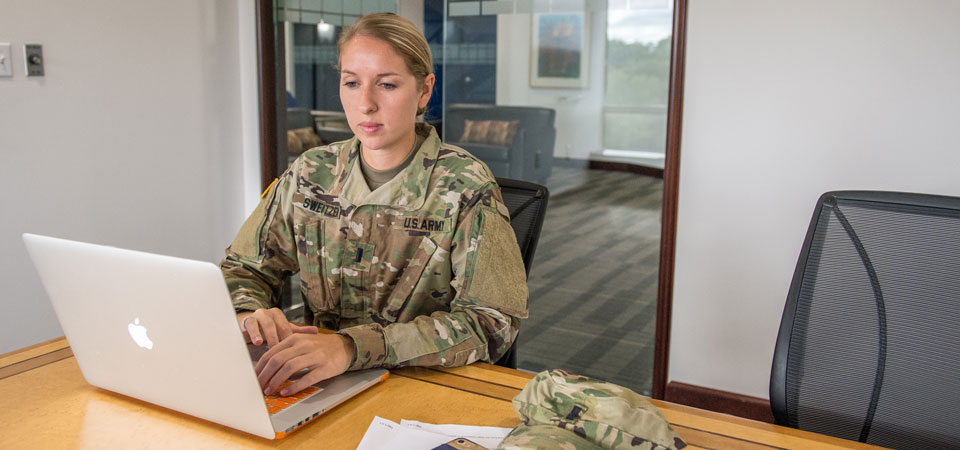 Choose a concentration in Military and Veterans Psychology
Work with military service members, veterans, and their families.
The MA in Clinical Mental Health Counseling online program is excited to offer the Military and Veterans Psychology concentration. Our goal is to train culturally competent mental health professionals to provide services to military service members, veterans, and their families.
Learn More
Choose a concentration in LGBTQIA+ Studies
Deliver high-quality care to the LGBTQIA+ community and their families.
The program provides mental health professionals with the language, cultural sensitivity, and clinical competence that will enable them to deliver high-quality care to LGBTQIA+ populations.
Learn More
We want to hear from you.
Connect with Our Students
Our Student Ambassadors have volunteered to be a resource for you and answer all of your questions about our programs, graduate school, living in Boston, and more.
Connect with Students
Attend an Upcoming Admissions Event
We offer virtual information sessions, onsite open houses, and student panels for all of our academic programs.
Register for an Event
Around campus, in the community, in the news—William James College community members are leading the conversation.
First Cohort for Leaders in Diversity and Resilience (LDR) Fellowship Program Announced
The HRSA-funded Leaders in Diversity and Resilience Fellowship program provides training, mentorship and professional development opportunities to counseling students.
Read More