Military and Veterans Psychology (MVP) Area of Emphasis
Military and Veterans Psychology
Support Military Service Members, Veterans, and Their Families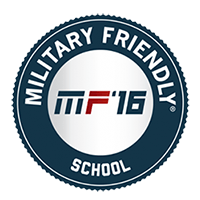 The Military and Veteran Psychology (MVP) concentration seeks to train mental health professionals to provide services to military service members, veterans, and their families. The program welcomes students from all backgrounds both civilian and military. It is designed for students who want to work with the military and veteran population, and their families. William James College provides a supportive learning community for student veterans, family and friends of military personnel, and for those interested in working with veterans and military families.
The MVP concentration requires students to: complete focused academic coursework, participate in 2 years of non-academic personal and professional development activities with other students, provide relevant direct services through field training, and conduct research in the areas of military and/or veteran matters.
Military and veteran students can choose to also participate in the Train Vets to Treat Vets® (TVTV)program, which is funded by the Massachusetts Department of Veteran Services. The TVTV program offers a supportive community for our military and veteran community as well as mentorship. Students in the TVTV program work alongside William James College faculty to develop community programming and to conduct research. These are paid positions.
We welcome all service members who are interested in studying psychology to visit our campus and consider it for your undergraduate or graduate study.
For more information contact
info@williamjames.edu
Meet Dr. Jenny D'Olympia
Director, Military and Veterans Psychology and Train Vets to Treat Vets Programs
Associate Chair, Counseling and Behavioral Health Department
"I really owe a lot of debt to the support I've received through the different programs, from TVTV, from MVP, from my professors, advisors and the school in general. William James creates this nurturing environment between the students for us to help each other. We're not just students in a classroom, we're all colleagues now."

Jose de Ramon
Military and Veterans Psychology

How to enroll and curriculum overview.
The concentration is open in its entirety to students enrolled in a PsyD in Clinical Psychology or the on-campus or online MA in Clinical Mental Health Counseling as well as the MA/CAGS in School Psychology. The coursework associated with this concentration is also available to all eligible graduate students, whether or not they are enrolled in the concentration. There are also opportunities to take the courses as a non-matriculated student with approval of the instructor. The classes are offered live via Zoom to accommodate all students.
Program Components
Training students to become clinicians effective in working with veteran populations
Providing culturally competent mental health services to veterans and their families
Providing a supportive community for student veterans, family and friends of military personnel, and for those interested in working with veterans and military families.
Students enrolled in the MA in Clinical Mental Health Counseling and the MA/CAGS in School Psychology programs may apply to enter the MVP concentration prior to the end of fall semester in their first year.
Students enrolled in the PsyD in Clinical Psychology may apply to the MVP concentration prior to their second-year practicum search, or by the end of fall semester year one for students entering with advanced standing.
To enroll, students must download the Concentration Declaration Form from the Registrar's Office webpage on MyCampus. The declaration form must be signed by the student's advisor first. The student will then schedule a meeting with the concentration director to review concentration expectations and develop an individualized sequence for concentration completion.
MVP concentration students are required to participate in an experiential learning group. These are a unique opportunity for added support and learning. Groups are cohort-based and meet weekly for 1-hour throughout the year. There are 15 sessions per semester. These groups are facilitated by a MVP faculty member and consist of non-military and military and veteran students in our community. While it is required for MVP concentration students, all students in the William James College community are invited to participate. These are offered at no fee to students and are not graded. WJC alumni are also invited to participate in these groups. Please contact Jenny_Dolympia@williamjames.edu for more information.
Cases involving veterans or their families must comprise at least 20% of the entirety of MVP students' WJC fieldwork. Students who secure a training position in a veteran-only clinic, center, or hospital will fulfill this requirement in a single year. When access to veterans or their families is limited or not possible, students will work with training and field education directors to gain additional experience with trauma, depression, and substance use. Service learning projects will complement and extend the contact that students have with the veteran community. The concentration director will determine if field placement and service learning experiences fulfill MVP requirements. Doctoral students should apply to MVP veteran-only field sites for year three.
MVP students will do 8 hours of service or a community learning project during the course of their program. Students with outstanding independent involvement in the veteran community may apply to waive this requirement.
Doctoral level students enrolled in the Clinical Psychology program are required to complete a doctoral project germane to this specialty. Please speak to the MVP concentration director for further guidance.
Concentration Faculty
If you have any questions, please contact Dr. Jenny D'Olympia.
Around campus, in the community, in the news—William James College community members are leading the conversation.
Yellow Ribbon Scholarship Program
Qualifying Veterans will receive a matching Yellow Ribbon grant of up to $10,000 from William James College, which has been awarded unlimited student Yellow Ribbon spaces.
Learn more here
MVP Video Training Series
Meet program experts and hear about important topics in treating military, veterans, and their families.
Watch Here!