Respecialization Certificate in Couples and Family Therapy
It's time to start your application!
The Couples and Family Therapy (CFT) Respecialization Certificate helps individuals with a graduate degree in clinical psychology or counseling obtain the necessary qualifications to pursue a license as a marriage and family therapist in Massachusetts. The respecialization certificate takes a minimum of one academic year, depending on the courses students need. Each applicant's graduate academic background will be assessed and an individualized study plan will be created. Below is application information for the respecialization certificate. If you are interested in earning a graduate degree, please learn more about our programs in clinical psychology and counseling.
Deadlines for Admission
Applications are considered on a rolling admissions basis. They are evaluated by the Admissions Office, the Director of Respecialization and faculty. An interview is scheduled with the Director of Respecialization at a mutually agreeable date.
Required Application Materials
$60.00 Application Fee (non-refundable) paid through the online application before submission.
All materials including application form, CV, fee, recommendations and official transcripts should be mailed to:
William James College
Admissions Office
1 Wells Avenue
Newton, MA 02459
---
Letters of Recommendation
Omit if William James College graduate
One letter of recommendation to be provided by a current or past supervisor, and one letter to be provided by a current or past professor.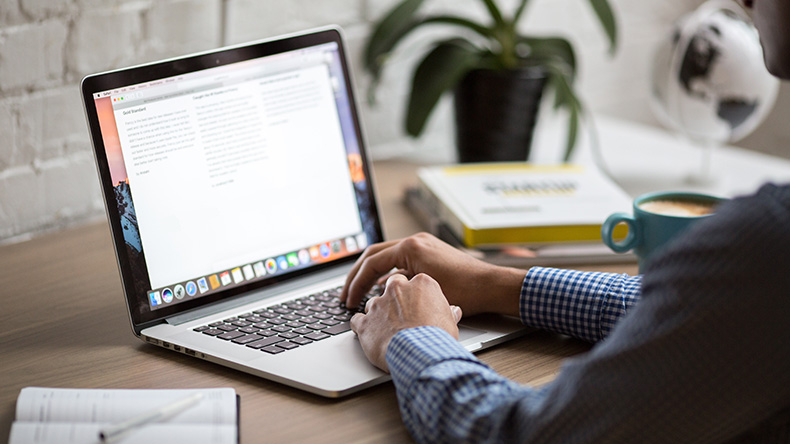 How to Ask for a Letter of Recommendation
William James College uses letters of recommendation to get an outside perspective on your academic and/or professional experience. Letters of recommendation are an extension of your resume or application, providing insight into you as a student, employee, and person. It's a way for us to get to know you and understand how you may excel in one of our programs! Therefore, it is important to think about who would best be able to speak to your professional and academic readiness for this graduate-level program.
LEARN MORE
Curriculum Vitae
Please attach a current CV or résumé which includes the following: educational background, current activity, length and description of employment and/or training experiences, hours per week at each job or training site, names of supervisors at each facility, workshops and seminars attended, and any additional professionally-related material (e.g., presentations, publications, etc.). You may also include any extracurricular activities or interests that you deem relevant.
---
Personal Statement
Omit if William James College graduate
Provide a 3-5 page double spaced personal narrative that thoroughly includes these items:
Your academic background and career interests. Previous personal, relational, and professional experiences related to your career pursuits.
How self-awareness and self-reflection contribute to developing your professional role.
How you navigate challenges and overcome obstacles.
Abilities as they relate to the professional training that you seek at William James College.
How you anticipate our program will meet your learning goals and advance your career path.
What you will offer our community.
Major strengths and weaknesses in your application to the program.
Commitments to volunteerism or community service.
---
Official Transcript(s)
Omit if William James College graduate
Please request an official academic transcript from each undergraduate and graduate institution that you have attended. Paper transcripts or e-transcripts should be sent directly to William James College from the issuing registrar's office. We recommend that you request these documents as soon as you decide to apply for admission and to allow at least ten business days for the issuing registrar to process your request. If you have completed a semester abroad and these corresponding courses do not appear on your home institution's transcript with a letter grade, then you must provide a separate transcript for this period of study.
Paper transcripts must be addressed to:
William James College
Office of Admissions
1 Wells Avenue
Newton, MA 02459
E-transcripts must be sent to admissions@williamjames.edu, and must arrive at William James College on or before the set deadline. Postmark on the deadline date is not acceptable.
All applicants who have attended a non-US institution of higher learning must provide an official translation and equivalency to US Higher Education of their academic record. William James College recommends that applicants contact World Education Services to request this service. For more information, please visit www.wes.org.