How to Ask for a Letter of Recommendation
By Sarah Johansson, Assistant Director of Marketing
Jun 17, 2022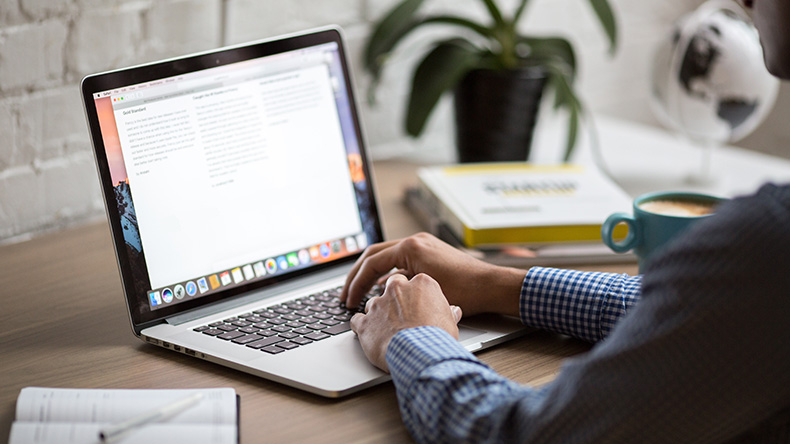 Why do I need a letter of recommendation?
William James College, and many other institutions, use letters of recommendation to get an outside perspective on your academic and/or professional experience. Letters of recommendation are an extension of your resume or application, providing insight into you as a student, employee, and person. It's a way for us to get to know you and understand how you may excel in one of our programs!
The William James College Clinical Psychology PsyD, Leadership Psychology PsyD, Master of Arts in Clinical Mental Health Counseling, Master of Arts in Organizational Psychology, MA/CAGS in School Psychology, Graduate Certificate in Executive Coaching, Graduate Certificate in School Leadership, and Applied Behavior Analysis programs all require at least one letter of recommendation (and often more than one!). Therefore, it is important to think about who would best be able to speak to your professional and academic readiness for these graduate-level programs.
Whom should I ask for a letter of recommendation?
First, you shouldn't be nervous about asking someone to write you a letter of recommendation. Professors and others in leadership positions are accustomed to receiving these requests. You've worked hard, and those who value your work and accomplishments are often happy to help you take the next step.
With that said, your letters of recommendation should come from people who know you well in a professional or academic setting, such as supervisors, professors, or mentors. Your recommenders should be able to comment on your skills and experience in a variety of contexts—the more specific a recommender can be, the more your application will stand out. Whether you are currently in college or a working professional, you should create a list of potential recommenders, ideally with a few extra names in case some are unavailable.
How do I request a letter of recommendation?
You should speak to each recommender in advance, either in person or via email, before entering their information into the application. This way, you can be sure they are available and comfortable writing you a strong letter of recommendation. It's always good to ask recommenders early to give them plenty of time to craft the letter; however, we know that sometimes deadlines can be tight. Don't let this hold you back. When sending the formal request via email, you should include the following items to ensure your recommenders are well prepared to write the letter:
Requested due date
What the recommendation is for (e.g. a description of the program or position you are applying to)
Information about yourself, including an updated resume, a description about why you are applying, and any helpful details about your previous experience with the recommender
Letter of Recommendation Request Template
Dear [Name of Recommender],
I hope you are well. I am reaching out because I am in the process of applying to the [Program Name] program at William James College and want to ask if you would be willing to write a letter of recommendation on my behalf. Based on our experience together [at X organization, in Y class, etc.], I believe that you could effectively comment on my [list of relevant skills, qualities, etc.].
I hope to [include academic or career goal], and the [Program Name] program will be a great next step toward my goal.
I have attached my updated resume, as well as additional information about the program. The deadline for submitting the letter electronically is [Date]. If this deadline is too soon or you are unable to provide a letter, please let me know as soon as possible. I would be happy to provide you with any additional information needed or set up a time to talk over the phone.
Thank you for your consideration, time, and support.
Sincerely,
[Name]
[Contact Information]
Final Steps
After your recommenders have completed the electronic submission of your letters, and you have double-checked that the admissions office has received them, you're almost done! Be sure to send a thank you note to each of your recommenders for their time and effort in writing the recommendation.
Finally, log into the application portal and make sure you have submitted all the required materials for your program. Don't forget to reach out to the Registrar's Office at your previous institutions to get your official transcripts sent over. Many colleges partner with the National Student Clearinghouse to process transfer requests. You can find the full listing here.
If you need any assistance completing your application or have any questions, contact the William James College Admissions Office at info@williamjames.edu. The admissions team would be happy to walk you through the application process.
Topics/Tags
Follow William James College
Media Contact
Katie O'Hare
Senior Director of Marketing