MA/CAGS in School Psychology
School Psychology
Provide Counseling and Assessment Services in School Settings. Children and Adolescents Need You.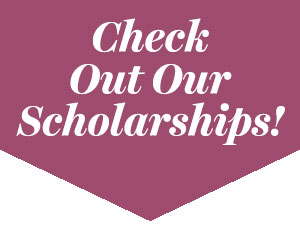 Do you have a talent and passion for working with children and adolescents? In school psychology you can serve educational communities to effect positive change within school systems and make a difference in the lives of students, parents, and teachers. There is unprecedented demand for highly skilled, confident, and culturally responsive leaders in school-based mental health. Our program will uniquely prepare you to meet this need, starting you in the field right away working with students who are at risk for adjustment problems or experiencing mental health problems. School psychology is a challenging and rewarding specialty that could be the perfect fit for you.
Explore Our Concentrations
"I always knew I wanted to work with children and the comprehensive role of the school psychologist was a role where I could help students thrive. William James is the perfect place to pursue this degree as all of the professors have such great experience in the field and know best practices for working as school psychologists. The sense of community at the school between faculty and students are unmatched."

Julia McGuire, MA/CAGS in School Psychology Student
Our Philosophy, Your Experience
We believe that the best learning comes from integrating classroom knowledge with hands-on experience. Your education is enriched by a curriculum that combines an understanding of theory, training, and practice, and we emphasize the development of professionals, like you, who are committed to the ethical provisions of quality services to culturally diverse clients, agencies, and organizations.
"Learning that I would be immediately placed in the field while learning skills in the classroom felt like an immediate draw to the program at William James. As a career changer, it was very important to me that I be able to learn the skills in both a theoretical environment and a practical one.

The MA/CAGS will empower me with the skills and knowledge to make a difference with a lot of kids who are facing greater needs in an increasingly more complex world. The program at William James builds our skills with an eye on current culture, science, and discussions, so that our skills will be relevant in the real world settings."

Kevin Dacey, MA/CAGS in School Psychology Student
See Yourself at William James
At William James, you'll gain exceptional training in a supportive, student-centered learning environment, with instruction and guidance provided by leading practitioners in the field. Throughout your studies, you'll experience our integrative philosophy of training and education, with application of classroom instruction in structured field experiences. Underlying this approach to professional training, is a sustained focus on your personal and professional development, with an orientation towards community service, and respect for those you'll serve.
We Want to Hear from You
Connect with Our Students
Our Student Ambassadors have volunteered to be a resource for you and answer all of your questions about our programs, graduate school, living in Boston, and more.
CONNECT WITH STUDENTS
Attend an Upcoming Admissions Event
We offer virtual information sessions, onsite open houses, and student panels for all of our academic programs.
Register for an Event
Around Campus, in the Community, in the News—William James College Community Members are Leading the Conversation