LGBTQIA+ Studies Concentration
LGBTQIA+ Studies
Deliver high-quality care to the LGBTQIA+ community and their families
The LGBTQIA+ Studies concentration aims to increase the number of mental health providers who specialize in providing care for the LGBTQIA+ community and their families. Students enrolled in a graduate degree program at William James College are eligible to participate in the LGBTQIA+ Studies concentration.
The program provides mental health professionals with the language, cultural sensitivity, and clinical competence that will enable them to deliver high-quality care to LGBTQIA+ populations. By training mental health leaders who can create, direct, and deliver high-quality services, the program hopes to aid in eliminating societal disparities that exist in relation to access and quality of mental health care.
Offered in the following academic programs
For more information on our LGBTQIA+ Studies concentration, please contact our Admissions Office
info@williamjames.edu
"I am excited to be part of the LGBTQIA+ concentration and address this significant need for high-quality and supportive care. I hope to use my expertise to provide care to and help to empower members of the LGBTQIA+ community as well as to address related policy issues and systemic inequities."

Stephanie Traver Narahara
LGBTQIA+ Studies
How to enroll and curriculum overview.
The concentration focuses on teaching cultural competence through didactics and practice that allow students to learn about cultural and sociopolitical factors that influence the lives of LGBTQIA+ people. Students will complete courses that provide foundational knowledge about LGBTQIA+ mental health, review specific therapeutic approaches that one might use when working with members of the LGBTQIA+ community and their families, and discuss the intersectionality between LGBTQIA+ identities and other minority identities (i.e., race, social class, immigration status, age, disability, veteran status, among others).
Upon completion of the program students will have the knowledge, skills, and awareness to not only provide culturally competent direct services to members of the LGBTQIA+ community and their families, but they will also learn how to be social justice advocates for the LGBTQIA+ community by learning about channels for advocacy and how to effect and promote public policy.
All doctoral level students in the Clinical Psychology program or master's level student in Clinical Mental Health Counseling (CMHC) program (in the General track) can use electives to fulfill LGBTQIA+ Studies requirements. Master's level students in the School Psychology MA/CAGS or in the CMHC program (who already have another area of emphasis) will graduate with extra credits. Students from the Organizational and Leadership Psychology Department are also welcomed to participate.
The LGBTQIA+ Studies Concentration is open to all William James College students across all departments who have an interest in providing culturally-sensitive mental health services to LGBTQIA+ community and their families
To enroll, students will talk to the concentration director during the fall semester of their first year of studies, and then will fill out a Declaration Concentration Form.
Students who elect this concentration are required to have experience with the population within the settings where they are completing their practicum or internship. There is no set percentage of hours required.
Students in the Clinical PsyD program who elect this concentration are required to complete a doctoral project with a focus on the LGBTQIA+ population.
Concentration Faculty
Concentration Director
Jessica Stahl, PhD
View Profile

Sheldon G. Aaron, MS, LCPC, NCC
View Profile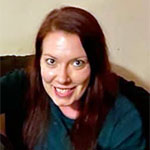 Lindsey Davis, PhD
View Profile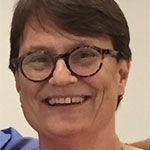 Kimbell DiCero, PsyD
View Profile
Sarah B. VanMattson, PhD
View Profile
Around campus, in the community, in the news—William James College community members are leading the conversation.