Alumna's Work Explores Online Identity, Social Media, and Self Esteem
By Anne Wilson
Apr 28, 2021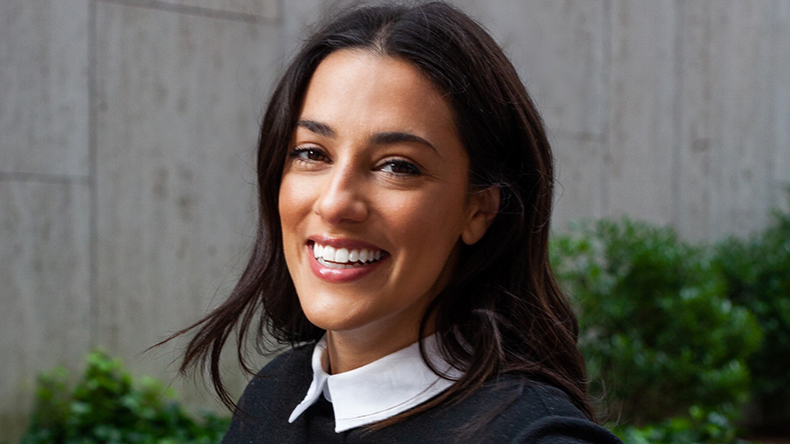 Dr. Michelle Solomon studies social media impacts on self-esteem and identity. Her 2016 dissertation has been among the most accessed papers in a national research database for several years running.
When Pew Research Center began tracking social media adoption in 2005, just 5 percent of American adults used at least one social media platform. By 2011, it was half of all Americans. Today, 72 percent of the public uses some type of social media and, for most people, it's part of a daily routine. Use of social media is up among all age groups, according to Pew stats, but it's young adults, age 18-29, who have the highest levels of use.
"Social media has had a tremendous impact on our culture," said Dr. Michelle Solomon a graduate of the Clinical PsyD program. "Social media platforms have revolutionized the ways in which people communicate and socialize."
There are several studies, including those from Pew, that show just how much people use social media and how pervasive it is in our society. If you're also looking to understand the impacts of that use, you might come across Solomon's 2016 dissertation, "Social Media and Self-Evaluation: The Examination of Social Media Use on Identity, Social Comparison, and Self-Esteem in Young Female Adults."
"We've known for several decades that after viewing fashion magazines, women's moods, self-esteem, and body image are negatively impacted," said Dr. Allyson Cherkasky, associate professor in the Counseling and Behavioral Health Department and director of the Health and Behavioral Medicine Area of Emphasis.
"Dr. Solomon was among the first generation of scholars to critically examine the impact of social media on self-esteem," said Cherkasky, who was on Solomon's doctoral project committee. "We are no longer comparing ourselves with only models, athletes, and celebrities but now with those in our social circles. Based on the literature examining the impact of social media on eating disorders and well-being, we now appreciate the damaging effects are not restricted to vulnerable groups."
As the name suggests, Solomon's dissertation looked at the impacts of social media use on girls and young women, and it's a topic she still explores with patients in her private therapy and coaching practice and, for nearly all of 2020, it was the single most downloaded paper across all subjects on a list compiled by ProQuest, a search tool for librarians and researchers, of the "Top 25 Most-Accessed Dissertations and Theses."
"It is important to better understand the ways in which the phenomenon is having an impact on how we think and feel about others and ourselves," Solomon said. "The Internet has become such a significant part of most of our daily lives… It serves as a means of creating and maintaining relationships, as well as, the curation of an online identity."
Solomon, whose goal is to "bring awareness to the impact of social media use on its users and inform them on how to balance their online and real-life identities" and to encourage people to "make mental health the priority over followers and likes," recently published a blog post delving into the topic further, titled Social Media, Social Comparison, and You. Her dissertation held the top spot on ProQuest's list for eight out of twelve months in 2020 and ranked second a few times as well, including in November when it ranked second behind the dissertation written by educator and First Lady of the United States Dr. Jill Biden.
"Everyone should be allowed to show themselves to the world the way they want," Solomon said, but added that this should be paired with "realistic conversations" so that social media users remember that content shared on these platforms is both "a combination of a highlight reel and physical curation, especially since it is so easy to compare ourselves to one another."
"Both of these things can exist," she said.
Social media interactions can shape understanding and experience of the world, so she stresses that media literacy is important to help users consume media in a healthy manner. This includes actively differentiating between entertainment and reality. She offered some tips for healthier ways to engage with social media.
Limit your screen time. This may be obvious, but it's a tactic that's incredibly helpful if you actually stick to it and really implement offline time in your daily life. Make a schedule.
Practice Online mindfulness. To be fully present to the content you are viewing and observing the negative thoughts that might slip into the unconscious and cause emotional damage.
Engage in Affirmations While Scrolling. Solomon suggests thinking or saying, 'I understand this is not an accurate representation of reality and will not compare myself to another. I am valuable, important, and worthy. Period.'
Engage in Self-awareness and Reflection. Pay attention to how you are feeling while scrolling and when logging off. If you notice that scrolling is increasing limiting beliefs about yourself, self-criticism, anxiety, depression, or fear of missing out, that's an indication that your screen time is not serving you. Take a break, re-evaluate how you are engaging in social media. Talk to a therapist, journal – do something that is going to add value to your life, not take away.
Solomon said she has always had an interest in psychology. "I always enjoyed hearing the beauty in someone's life story – the joy and the rocky areas. I am driven by the goal of improving the quality of people's lives. Whether that be finding joy in the midst of sadness, cultivating self-love and acceptance, having whole and fulfilling relationships, emotional growth, or living your purpose," she said.
She chose to study at William James for the College's academic reputation and because she could gain clinical experience while studying.
"Your first semester as a student you are interning and practicing in the field," she said. "I found that to be an incredibly powerful learning experience alongside classes. Some of my favorite life experiences were from my time at William James. I am forever grateful to the faculty that helped me along my personal and professional journey."
Cherkasky said it was a privilege to teach Solomon in both the MA Counseling program and the PsyD program during her time as a student. "I had a unique opportunity to witness her personal and professional growth over 7 years," Cherkasky said, adding that she now feels lucky to have Solomon as a colleague. "She is not only a creative and critical thinker, but a kind and compassionate human being."
Topics/Tags
Follow William James College
Media Contact
Katie O'Hare
Senior Director of Marketing