Faculty: John D'Auria, EdD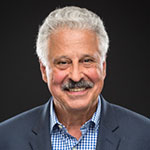 John D'Auria, EdD
Adjunct Faculty, Graduate Certificate in School Leadership
Senior Consultant, Behavioral Health, Equity and Leadership in Schools
| | | | |
| --- | --- | --- | --- |
| Degree | Major/Emphasis | Institution | Year |
| EdD | Leadership in Urban Schools | University of Massachusetts Boston | 2001 |
| MEd | Open Education | Newton College (now part of Boston College) | 1972 |
| BA | Mathematics and Philosophy | Boston College | 1971 |
Dr. D'Auria's research focuses on the ways in which the assumptions that people hold about intelligence significantly influence their learning. He co-authored School Systems That Learn with Dr. Paul Ash (Corwin Press, 2012) and is the author of Ten Lessons in Leadership and Learning (2010), a resource geared toward new and experienced leaders. Dr. D'Auria authored a curriculum for aspiring school leaders called "The DNA of Leadership," which became a cornerstone for the Leadership Licensure Program sponsored by the Massachusetts School Administrators Association. Additionally, Dr. D'Auria co-authored How To Bring Vision to School Improvement (Research for Better Teaching, 1993) with Dr. Jon Saphier. He is a frequent speaker at national and regional educational conferences and has served as an executive coach to a wide variety of educational leaders across the country.
---
Courses
LP707 - Shaping School Culture
---
Professional Licenses and Certifications
Principal Licensure
Superintendent Licensure
---
Publications and Presentations
D'Auria, J., and Covino, N. (2016, June 29). Ep. 7: Social-emotional learning in schools [Audio podcast].
D'Auria, J.(2015). Learn to avoid or overcome leadership obstacles. Phi Delta Kappan, 96(5), 52–54.
D'Auria, J., and Ash, P. (2013). Blueprint for a learning system. Journal of Staff Development, 34(3), 42–46.
Ash, P., and D'Auria, J. (2013). School systems that learn: Improving professional practice, overcoming limitations, and diffusing innovation. Thousand Oaks, CA: Corwin.
D'Auria, J.(2010). Ten lessons in leadership and learning. Newton, MA: Teachers21.
D'Auria, J.(2009). The superintendent as teacher.Phi Delta Kappan, 91(1),81–83.
D'Auria, J., and King, M. (2009). A principal's dilemma.Schools, 6(1), 129–137.
D'Auria, J., King, M., and Saphier, J. (2006). Three strands form strong school leadership. Journal of Staff Development, 27(2), 51–77.
ASCD Empower18 Institute, Principals and Teachers: Leading Together, Learning Together, March, 2018
Co-director and Instructor for a Joint Conference: Leading Schools in a Demanding and Rapidly Changing World-Applying Innovations in Organization Psychology, July, 2017
Keynote Speaker, MASS Summer Institute, 2016
Keynote Speaker, MASS/MASC Executive Institute, Fall, 2015
Keynote Speaker, Iowa Educators Conference, Summer, 2015
Keynote Speaker, CACE Leadership Conference, Leading Through the Rapids of Constant Change, December, 2013
Keynote Speaker, ASE Annual Conference, Fall 2014, Embracing Innovation in a High Accountability Era
Instructional Leadership, North American Jewish Day School Conference, 2013 and 2015
---
Concurrent Leadership, Service and Professional Activities
Dr. D'Auria joined the William James College faculty after spending a year at the University of Pennsylvania Graduate School of Education as a professor of practice. Prior to his position at Penn, he had a seven-year tenure as president of Teachers21, a non-profit, professional development organization that supports educational reform and improvement efforts across a wide variety of public and private sectors. Under Dr. D'Auria's leadership, Teachers21 provided thousands of educators with opportunities to expand their instructional repertoire and deepen their content knowledge, with a special focus on education leadership. In 2010, Dr. D'Auria was appointed by the Massachusetts Commissioner of Education to a statewide task force to study and develop a new framework for the supervision and evaluation of all educators in Massachusetts.In addition, Dr. D'Auria has worked with leaders across Massachusetts to strengthen practitioners' work around social and emotional learning and was appointed to the Rennie Center Condition of Education Advisory Committee,which seeks to build a more coherent, and research-based, vision of a public education in Massachusetts.
Prior to his work at Teachers21, Dr. D'Auria was Superintendent of Schools in Canton, Massachusetts. His educational career has spanned over four decades as a math teacher, guidance counselor, principal, superintendent, and consultant. Dr. D'Auria has advised hundreds of school leaders on how to sharpen the academic focus of school teams, develop a vibrant school culture, and manage conflict in the workplace.
---
Professional Affiliations
Massachusetts Association of School Superintendents (MASS)
Association for Supervision and Curriculum Development (ASCD)
---
Community Involvement
Condition of Education Advisory Committee Member, Rennie Center for Education Research and Policy, 2014-2017
Provided feedback and support to the policy makers and researchers responsible for an annual report on the condition of education in Massachusetts
New Superintendents Induction Program Coach, 2011-2013
Coached new superintendents as part of a collaborative project undertaken by the MA Department of Education and the Massachusetts Association of School Superintendents
MA Task Force on the Evaluation of Teachers and Administrators Representative, 2010-11
One of forty statewide representatives appointed by the Commissioner of Education to build a breakthrough framework for educator evaluation for the Commonwealth of Massachusetts
Citizens Advisory Group Member, Newton MA, May 2008-May 2009
Appointed by Mayor of Newton, Newton Board of Aldermen, and the Newton School Committee to analyze town and school finances and operations