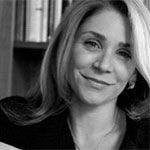 Lisa Prior, MA
Master Coach Supervisor, Graduate Certificate in Executive Coaching
| | | |
| --- | --- | --- |
| Degree | Major/Emphasis | Institution |
| BA | Psychology | Fairfield University |
| Master's | Organizational Development | Boston University |
Bio Statement
Lisa is passionate about her work (20+ years) as a leadership coach and culture change consultant, serving leaders and highly skilled professionals. Her coaching work includes: research coach for the Institute of Coaching as part of a research team; executive coach, team coach and program facilitator for Harvard Business School and Harvard Business Publishing; team coach for biopharmaceutical firm pushing the boundaries of oncology science and cures.
Lisa is currently on the Steering Committee of the Executive Development Roundtable at Boston University; was formerly Chief of Staff, Corporate and Community Affairs at Bank Boston (now Bank of America).
Lisa's new book on career development, "Take Charge of Your VIEW: Career Advice You Won't Get from Your Boss" will be released in 2017.
Lisa earned a Bachelor of Arts degree in Psychology from Fairfield University and Master's Degree in Organizational Development from Boston University. She is certified in numerous leadership assessments including Hogan, LVI, MBTI, Corentus and Hofstede. Lisa lives in Newton, MA with her husband and two children and recently completed her first marathon.
"I enjoy the win-win relationship, where the learning is mutual for me and my coachee, as well as the opportunity to support some wonderful non-profit organizations."