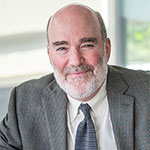 Paul Block, PhD
Associate Professor, Clinical Psychology Department
| | | |
| --- | --- | --- |
| Degree | Major/Emphasis | Institution |
| PhD | Clinical Psychology | New York University |
| BA | Psychology, and Philosophy | Brown University |
Courses
Leadership and Management
---
Research and Practice Interests
Health care policy and health care reform
Behavioral health in health care and health care policy
Behavioral health and human services leadership and management
Behavioral health management consulting
Behavioral health and human services program design and management (including evaluation)
Measuring critical thinking in psychology
Student evaluations of clinical supervision
---
Professional Licenses and Certifications
PS 376 Clinical Psychology, Rhode Island
Previous: Clinical Psychologist, CO
---
Awards
2002 - Community Partner of the year, Thundermist Health Centers
1989, 1990, 1995 and 1996 - "Outstanding" performance ratings, Brockton/West Roxbury VA Medical Center
---
Publications and Presentations
17 Invited graduate and postgraduate teaching presentations, some multiple times
29 Continuing medical and psychological education courses, some multiple times
47 Peer-Reviewed Professional Presentations
37 Invited Presentations
Oral and written testimony
Block P. Unconscious content. Psychological Reports 1985; 56: 891-901.
Robins CJ, Block P. Personal vulnerability, life events, and depressive symptoms: A test of a specific interactional model. Journal of Personality and Social Psychology 1988; 54: 847-852.
Robins CJ, Block P. "Cognitive" theories of depression viewed from a diathesis-stress perspective: Evaluations of the models of Beck, and of Abramson, Seligman, and Teasdale. Cognitive Therapy and Research 1989; 13: 297-313.
Robins CJ, Block P., Peselow ED. Relations of sociotropic and autonomous personality characteristics to specific symptoms in depressed patients. Journal of Abnormal Psychology 1989; 98: 86-88.
Robins CJ, Block P, Peselow ED. Specificity of symptoms in RDC endogenous depression. Journal of Affective Disorders 1989; 16: 243-248.
Peselow ED, Robins C, Block P, Barouche F, Fieve RR. Dysfunctional attitudes in depressed patients before and after clinical treatment and in normal control subjects. American Journal of Psychiatry 1990; 147: 439-444.
Robins CJ, Block P, Peselow ED. Cognition and life events in major depression: A test of the mediation and interaction hypotheses. Cognitive Therapy and Research 1990; 14: 299-313.
Robins CJ, Block P, Peselow ED. Endogenous and nonendogenous depressions: Relations to life events, dysfunctional attitudes, and event perceptions. British Journal of Clinical Psychology 1990; 29: 201-207.
Block P. Measurement and interrelations of psychiatric symptomatology in inpatients. Psychological Reports 1991; 68: 1055-1056.
Peselow ED, Robins CJ, Sanfilipo MP, Block P, Fieve RR. Sociotropy and autonomy: Relationship to antidepressant drug treatment response and endogenous/nonendogenous dichotomy. Journal of Abnormal Psychology 1992; 101: 479-486.
Knapp MJ, Knopman DS, Solomon PR, Pendlebury WW, Davis CS, Gracon SI for the Tacrine Study Group (inc. P. Block) A 30-week randomized controlled trial of high-dose Tacrine in patients with Alzheimer's Disease. Journal of the American Medical Association 1994; 271: 985-991.
Robins CJ, Hayes AM, Block P, Kramer RJ, Villena M. Interpersonal and achievement concerns and the depressive vulnerability and symptom specificity hypotheses: A prospective study. Cognitive Therapy and Research 1995; 19: 1-20.
Garfinkle C, Block P. Physicians' interactions with families of terminally ill patients: The impact of attitudes and anxiety about death. Family Medicine 1996; 28 (Special Series: Dealing with Death in Patients and Families): 699-704.
Block, P, and Borkan, J. (2013). Healthcare in Rhode Island: Shooting for the moon. Rhode Island Medical Journal, 96, 12-13.
Block P. A psychosocial expansion of the Cognitive Theory of depression [dissertation]. New York: New York University; 1987.
Brown ED, Block P. Management of human resources. In Brown ED, O'Farrell TJ, Maisto SA, Hickman-Boies K, Suchinsky R, editors. Accreditation guide for substance abuse treatment programs. Beverly Hills, CA: Sage Publications; 1996.
Block P, Taylor C, O'Brien K. Cogito; A study guide for philosophical foundations of cognitive models, Version 2.0 [Interactive computer tutorial]. Denver: University of Denver; 1995.
Westergaard N, Block P, DuBoff EA. Appropriate measurement of panic severity: Piloting the Westergaard Assessment Scale for Panic Attacks (WASPA) [Abstract]. Psychopharmacology Bulletin 1994; 30: 140.
Block P. Doing violence to "…violence against women." American Psychologist 1990; 45: 1386-1387.
Block P, Buirski P. Practical pitfalls of 'Postdoctoral education for professional practice.' American Psychologist 1992; 47: 1243-1244.
Block P, with Galamaga, D, Hoffmann, N, Fritz, G, Msall, M, Dumas, M, Hagberg, S, and Rochefort, DA. Can Rhode Island afford mental health care coverage? Facts for decision makers and advocates. Pawtucket, RI: Mental Health Association of Rhode Island, 2000.
Block, P. (Author). A Step toward Solving Rhode Island's Health Care Financing Crisis: Reducing the Prohibitive Burden of Disease by Integrating Behavioral and Primary Care Some Assembly Required); An After-Forum report of the Surgeon General's Presentation to Rhode Island, May 9, 2003. Funded by a grant from the Rhode Island Foundation. Pawtucket, RI: Allied Advocacy Group for Collaborative Care, 2003.
Block, P. (Secretary). Taking the next step toward solving Rhode Island's healthcare crisis: An action plan for integrating behavioral and primary care; A report of the Policy Roundtable on Collaborative Care, June 27, 2003. Sponsored by the Allied Advocacy Group for Collaborative Care; Hosted by The Rhode Island Foundation in their Board Room, Providence, RI. Pawtucket, RI: Allied Advocacy Group for Collaborative Care, 2004.
Block, P. A good time for RI entrepreneurs. Providence Journal Bulletin, Op-Ed., March 19, 2009.
Block, P., and Harris, A. (2016.) Effective models of fidelity monitoring for evidence based practices. Prepared for Mercer. Gettysburg, PA: Open Minds.
---
Concurrent Leadership, Service and Professional Activities
Founding managing partner, Cadence Consultants, LLC
(Consultant on several research applications)
---
Prior Experience
10/16-3/17 - VP for Consulting Services, Open Minds
3/15-10/16 - VP for Behavioral Health Services, Riverside Community Care
5/14-10/16 - Consultant, Open Minds
5/14-3/15 - Director, North American Family Institute (NAFI) Center for Integrated Care Innovation.
5/13-3/15 - Director, NAFI-RI services of NAFI Psychological Centers; Member, NAFI national executive team
9/09-5/13 - Director, Psychological Centers
9/09-5/13 - ex-officio (for-profit) member, Board, Ocean State Network for Children and Families (DCYF-serving Network)
2/00-8/09 - Co-Founder and Co-Director, Psychological Centers
2/98-2/00 - Assistant Vice President for Clinical Services, Child and Family Services of Newport County, Middletown, RI
---
Professional Affiliations
American Psychological Association
(Formerly Association for Behavioral and Cognitive Therapies, Society for Psychotherapy Exploration, ISSD, and Clinical Psychology Student Association of Greater New York)
---
Community Involvement
2015-2016 - Chair, Association for Behavioral Health, state-invited ad hoc committee on simplification of documentation and regulation for co-located primary care behavioral health (extended to all outpatient psychosocial interventions).
2012-2015 - Member, HealthRIght Healthcare Policy Group, Executive Committee
2012-2013 - Member, RI Health Insurance Exchange Expert Advisory Committee
2012-2013 - Member, Governor's Workforce Board, Employer Advisory Group
2012-2013 - JDAI RI Conditions of Confinement assessment team, member
2011 - Member, RI Governor's State Healthcare Reform Commission; member community provider leadership council; member payment and delivery reform workgroup
2011-12 - Member, RI Office of Health and Human Services pain management stakeholder advisory group
2011 - Member, RI Department of Health, Health Disparities Project; member, data workgroup
2010 - Member, HealthRIght, statewide healthcare reform stakeholder group
2010 - Member, Emergency Department Diversion stakeholder group, RI Department of Human Services
2009-13 - Member, Global Waiver Task Force, advisory group to RI Department of Human Services
2008-11 - Stakeholder Advisory Group, Chronic Care Sustainability Initiative, RI Office of the Health Insurance Commissioner
2000-2008 - Medical Advisory Board, Crossroads RI, Member
2000-08 - Member, Editor, Secretary, Allied Advocacy Group (Work group on integration of behavioral and medical care convened by the Rhode Island Department of Mental Health, Retardation, and Hospitals and the Rhode Island Academy of Family Physicians)
1999-2000 - Integrated Medicine Advisory Committee, Blue Cross and Blue Shield of Rhode Island, Consultant/Member
1998-2000 - Medical Advisory Committee, Harbour Healthcare (Blue Cross/Blue Shield of Rhode Island), Member
1996-2004 - Member, Executive and Advocacy Committees, Mental Health Association of Rhode Island (variously Board Vice President, Treasurer, and Secretary, Chair of the Advocacy Committee), Co-author, State of Mental Health Services in RI, report to the director of NIMH
1993-1994 - Living Support Network of Colorado, Member- Board of Directors
1992-1994 - University of Denver/Living Support Network/Mental Health Association of Colorado, Depression Support Group, Director
1992-1994 - Medical and Scientific Board, Psychological Resources Organization, Consultant Member
1991-1994 - Peer Support Program, Gay and Lesbian Community Center of Colorado, Professional Consultant
1987-90 - Committee on Continuing Education, Member, Rhode Island Psychological Association (Chair first RIPA CE training)
1984-87 - Clinical Psychology Student Association; Founder, Founding Co-chair, Steering Committee; Co-chair, 1st annual student conference, 1985
2014-15 - SAMHSA CIHS Integrated Primary Care Innovation Community
2011-14 - Patient Centered Primary Care Collaborative (PCPCC) Behavioral health work group, co-author quick guides for physicians: Medicare Reimbursement for Depression Screening and for SBIRT Alcohol Misuse (Screening, Brief Intervention, Referral to Treatment)
1990-1991 - Orange Ribbon national support group for relatives of service people in the Persian Gulf War, Colorado coordinator
1990-1991 - American Psychological Association, Middle East Crisis Psychology Network, Member
1989-1991 - American Psychological Association,
APA of Graduate Students: Professional Member, Professional Development Committee, founding member
Division 29: Student Development Committee, member and Chair