Faculty: Steven Barreto, PhD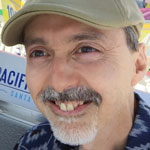 Steven Barreto, PhD
Associate Professor, Clinical Psychology Department
Faculty, Children and Families of Adversity and Resilience Concentration
| | | |
| --- | --- | --- |
| Degree | Major/Emphasis | Institution |
| PhD | Clinical Psychology | University of Michigan, Ann Arbor |
| MA | Sociology | University of Michigan |
| BA | Sociology | Stanford University |
Courses
Family Therapy (research and practice)
Clinical Practice Seminar (Year 2), Practice Based Learning
---
Research and Practice Interests
Family therapy (integrated practices, assessment, and outcome measurements)
Children with serious emotional disturbance (trauma, coping)
Digital peer harassment/aggression and family communication
Juvenile fire-starting (multiple family group evidenced-bases intervention)
School-based assessment of emotional disturbance and resilience among children of color
---
Professional Licenses and Certifications
Associate Professor (Clinical) Warren Alpert Medical School of Brown University, Department of Child and Adolescent Psychiatry
Licensed Psychologist, State of Rhode Island (PS00589)
---
Awards
Henrietta Leonard Award for Excellence in Teaching, Alpert Medical School, Brown University, Child and Adolescent Psychiatry (2010)
---
Publications and Presentations
Guest Editor, Special Issue ( upcoming 2022), APA Journal, Practice Innovations (Clinical Complexity)
Barreto, S.J., Zeff, K., Boekamp, J.R., and Paccione-Dyszlewski, M. (2016). Fire behavior in children and adolescents. In A. Martin and F. Volkmar (Eds.), Lewis's child and adolescent psychiatry: A comprehensive textbook, 5th Edition. Wolters Kluwer Health/Lippincott Williams and Wilkins: Philadelphia.
Bodzy, M., Barreto, S.J., Swenson, L., Liguori, G., Costea, O.G. (2015) Self-Reported Psychopathology, Trauma Symptoms and Emotion Coping Among Child Suicide Attempters and Ideators: An Exploratory Study of Young Children. Archives of Suicide Research.
Barreto, Adams, and Daly (2014) Windows of Opportunity: Family Systems Theory and Developmental Considerations for Supporting Youth, Parents and Clinicians in the Digital Age. Journal of Youth Development: Bridging Research and Practice, 9:1.
Barreto, S.J., Boekamp, J.R., Armstrong, L.M. and Gillen, P. (2004) Community-Based Interventions for Juvenile Firestarters: A Brief Family-Centered Model, Psychological Services, 1, 158-168.
Barreto, S. J. and McManus, M. (1998) Casting the Net for "Depression" Among Ethnic Minority Children from High Risk Urban Communities, Clinical Psychology Review.
Dornbusch, S., Carlsmith, M., Barreto, S. (formerly Bushwall), Ritter, P., Leiderman, B., Hastorf, A., and Gross (1985) Single Parents, Extended Households, and the Control of Adolescents, Child Development, 56, 326-341.
---
Prior Experience
Senior Psychologist, Family Therapy Program, Rhode Island Hospital and Brown University, Department of Psychiatry
Member of the Clinical Training Faculty of the Brown University Child and Adolescent Psychiatry and Psychology Fellowship Training Programs
Senior Psychologist, Bradley Pediatric Partial Hospital and Children's Partial Programs
Psychology Coordinator, Children's Inpatient Unit, Bradley Children's Psychiatric Hospital
Clinical Director, Exeter House Residential Program
Co-Director Bradlery Hospital Firesafe Families Program
Post-Doctoral Fellowship at the University of Michigan (child and family therapy and child custody evaluation).
Postdoctoral Fellowship (APA Accredited) at Brown University's Department of Psychiatry and Human Behavior and Bradley Children's Psychiatry Hospital (ADHD and Children and Families in Residential Treatment)
---
Professional Affiliations
American Psychological Association (Member since 1990)
Member APA Division 43 Couple and Family Therapy
---
Community Involvement
Advocate for Marriage Equality, State of Rhode Island (drafted professional association statements adopted by RI Psychological Association; testified to state senate committee).
Founding member, Diversity Committee, Brown University Department of Child and Adolescent Psychiatry (Child and Adolescent Clinical Psychology Training Program)
Work Group on Bullying and Suicide, National Center for Missing and Exploited Children (2013)
Governing Board Member Rhode Island Juvenile Firesetting Coalition (2006)
---
Other
Singer and Board Member, Rhode Island Civic Chorale