2021 Lucero Scholar: Erica Bracamonte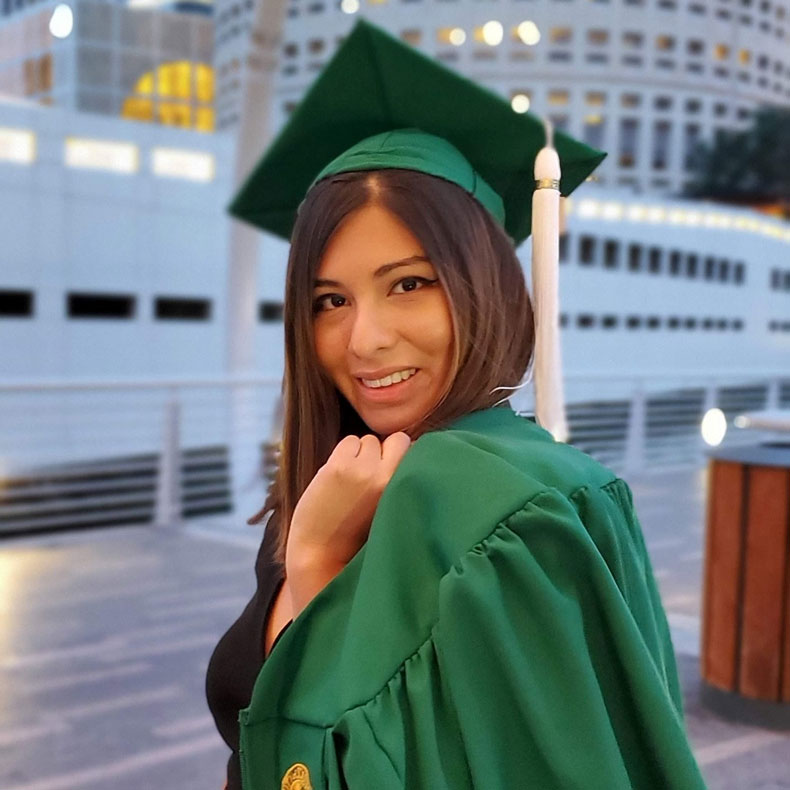 Erica Bracamonte
2021 Lucero Scholar, Clinical Psychology PsyD
Born in Tampa, FL. BA in psychology at the University of South Florida.
I was born and raised in Tampa, FL by my parents who are first-generation immigrants from Peru. I identify as Peruvian-American. From a young age, I knew that no matter what career I chose, it would somehow benefit the Latine community. Like so many children of immigrants, I struggled with balancing American and Peruvian values and perceptions. However, this is a challenge that most of the American Latine community experience, yet internalize, regardless of age, generation, or immigrant status. I began to engage in Latine activism as co-founder of the first Peruvian Student Association (PeruSA) at the University of Central Florida. William James College was my first choice for graduate school because of the opportunity to develop a specialty through the Latino Mental Health Program.
As a student in the Latino Mental Health Program, I am eager to participate in student activism, where my skills will help enrich the program and a larger community. LMHP truly believes that clinicians are responsible for adapting their clinical skills to respect the values of their clients' corresponding culture. The program also provides familial-like support for their students, many of whom are first-generation graduates. Financial aid allows students to prioritize their studies when their basic needs are met. Receiving the Cynthia Lucero scholarship has not only provided support for myself, but it also helps my parents provide better care for my aging grandparents.
I must personally thank my parents, whom without their wisdom and growth, I would not be where I am today. This gratitude extends to my family in Peru, whose unconditional love is unmatched. I would also like to thank my partner for encouraging me to aim higher. Lastly, I would like to thank Dr. Bennasar for her continuing support and contagious energy that has further confirmed my belief that William James College is the right school for me.
Entering Class of 2021