2021-2022: Ajaycia Jackson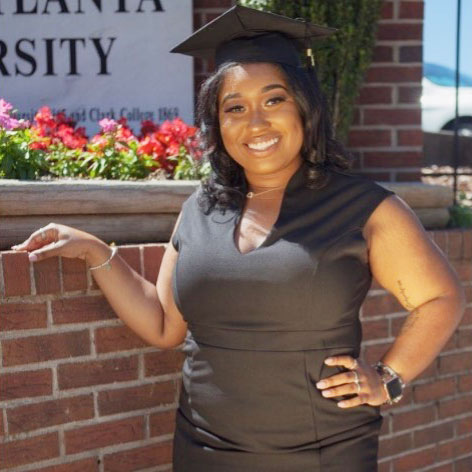 Ajaycia Jackson
2021-2022: Underserved Scholarship Awardee
Clinical Mental Health Counseling MA
African and Caribbean Mental Health
Favorite Quote
"If you run out of hope at the end of the day, rise in the morning and put it on again with your shoes." —Barbara Kingslove
Ajaycia is an African American woman from Mattapan, Massachusetts. She received her undergraduate psychology degree from the illustrious HBCU, Clark Atlanta University, in 2019 and is excited to be continuing her education at WJC. One accomplishment of which she is most proud is graduating from Clark Atlanta University Magna Cum Laude.
Ajaycia is particularly interested in working with youth and families that come from under-resourced communities with the goal of improving their qualities of life and to help people transition from just surviving to thriving as well.
During her time at William James College, she hopes to advocate for social justice-related issues by educating her community and peers, most likely through social media posts, to bridge the gap between available resources and communities in need. She also hopes to be more involved in the communities around Boston through different service events and opportunities. In the future, Ajaycia hopes to be able to work for herself and start a non-profit to assist the people of her community.
When reflecting on hobbies and activities she enjoys, Ajaycia considers listening to music her favorite past time.
Ajaycia writes about being a recipient of the Serving the Underserved Scholarship:
"It is very meaningful to me, to know that there are people who understand and acknowledge my passion and want to help me to make that come true. It's a great feeling truly, and I will definitely use this assistance to my benefit and make this experience worthwhile."