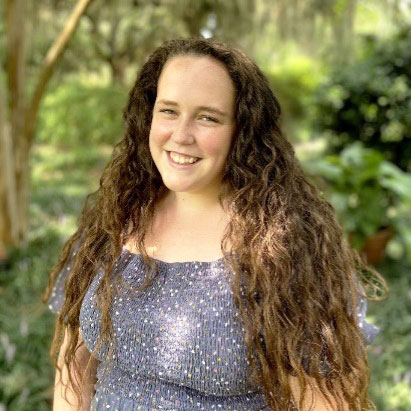 Emily Rowland
2021-2022: Underserved Scholarship Awardee
School Psychology MA/CAGS
African and Caribbean Mental Health Concentration
Favorite Quote
"For what it's worth...it's never too late or, in my case, too early to be whoever you want to be...I hope you live a life you're proud of, and if you're not, I hope you have the courage to start over again." —F. Scott Fitzgerald
Emily is an Irish American woman who grew up in Winchester, Massachusetts. She attended Stonehill College where she majored in psychology and minored in political science. Some of her clinical experiences include working in residential group homes for children with significant trauma histories and interning under an adjustment counselor in a Brockton elementary school. Currently, Emily is working as a Lead Direct Care Assistant at L'Arche Boston North, a group home for adults with intellectual and developmental disabilities. She is most proud of her commitment to community service as an undergraduate student, which led Emily to her current position working to provide direct care to the underserved population of adults with intellectual and developmental disabilities.
One of Emily's passions is advocating for the social justice of people with disabilities. As a fellow in the Masters/CAGS School Psychology program, she aspires to gain clinical competency in working with diverse populations including children with emotional, social, developmental, and intellectual disabilities. Some of Emily's potential research interests include resilience, learning disabilities, and the transition to young adulthood for these populations.
Emily aspires to broaden her knowledge of multiculturalism, learn more effective ways to be an advocate for social justice, and build relationships with community partners within the Newton area. In the future, Emily hopes to be a licensed school psychologist. She aspires to work in a school system with a diverse population and intends to base her practices off of evidence based, multi-cultural research as well as her passion for social justice.
A self-care activity Emily enjoys is spending time with animals.
Emily feels:
"Honored to be selected as a recipient of the Serving the Underserved Scholarship as I think social justice for people with disabilities is under acknowledges within our society. I am very excited to be [in] a community of others advocating for social justice, and learn from others!"