Student Ambassador: Samson Michel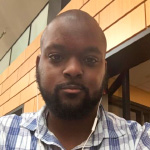 Samson Michel
Student Ambassador, Clinical Psychology PsyD
My name is Samson Michel and I am a doctoral student in the Clinical Psychology PsyD program here at William James College. I grew up in Milton, MA and attended Boston College for my undergraduate studies. After graduating, I joined Bay State Community Services and gained experience as a Therapeutic mentor, a Day Treatment Counselor, and a Residential Counselor. After three years at Bay State I decided it was time to pursue my doctorate degree.
I have always wanted to become a clinical psychologist and I heard about the Clinical PsyD Program at William James College through a professor at Boston College. I love how much cultural diversity is integrated into every class and I feel like I am getting the training I need to be a competent clinician. I love to learn, and my peers share the same enthusiasm. Many professors here are passionate about their work and are eager to train the next generation of clinicians.
My advice for you is to get organized and get involved. Time management is a huge piece of navigating your time in class as well as your time in practicum. A lot of people think it is hard to have a personal life in grad school, but it is certainly doable. The staff here is accommodating and open to feedback. Use that to your advantage! So far this program has been a challenging but also rewarding and valuable experience.
Please feel free to contact me at any time. I would be happy to talk to you, share more about my experience at William James College, and answer any questions you may have. Good Luck!