Choose Excellence with a Graduate Certificate in School Leadership
for Educational Equity, Racial Understanding and Organizational Transformation
The Graduate Certificate in School Leadership (GCSL) for Educational Equity, Racial Understanding and Organizational Transformation is a year-long, 18-credit, principal preparation program focused on developing leaders able to create the conditions needed to influence equitable mindsets, inclusive environments, and effective instructional practice. This program is a blended learning model with most courses delivered online.
The Graduate Certificate in School Leadership is aligned to the Massachusetts Department of Elementary and Secondary Education (DESE) administrator standards and designed to prepare you for the MA PAL state assessment for licensure. As a DESE sponsoring organization, we prepare aspiring leaders and provide endorsement for principal or assistant principal licensure; as required by the state of Massachusetts.
William James College also offers a PsyD in Leadership Psychology. As a graduate of this program, you will be eligible to transfer up to 8 credits to the Leadership PsyD program if you decide to apply and pursue it. This doctoral program requires that you have previously earned a master's degree.
What is School Leadership for Educational Equity, Racial Understanding, and Organizational Transformation?
Current conditions have demanded principals acquire new leadership skills that are flexible, inclusive and transformative. Effective transformational leaders influence systemic change by creating shared goals and promoting effective practice.
As a participant in the Graduate Certificate program, you will learn to lead diverse and multicultural workforces and to strategically engage in anti-racist action. The curriculum will use concepts from psychology and adult social emotional competencies to teach you to create psychological safety that will result in responsive and high performing teams.
Choose Real-World Learning with Experiential Education
At William James College, we believe that field work is a transformational part of your educational experience. There is a 500-hour practicum which is also required for licensure. If you are not currently working in a school setting, we will assist you in finding a placement.
As you progress through this comprehensive program, you will be equipped with skills to immediately apply to your workplace. Here are some of the core learning objectives:
Understand the science of human behavior in the workplace
Learn how to effectively address school climate and school culture challenges
Gain knowledge and skills to address systemic oppression
Be able to collaboratively lead and manage change
Utilize social emotional skills and competencies to enhance stress management, build relationships and improve decision making
Lead with a moral imperative and courage
Interrupt the status quo
---
Choose a Cohort Model and Learn From Your Peers
The Graduate Certificate is intended for classroom teachers, school administrators, mid-career professionals, aspiring school leaders, and working school professionals. We also welcome students who do not currently work in an educational setting.
You will be part of a cohort of students taking the classes together where you can leverage your own skills and competencies and learn from each other in addition to your instructor. The goal of the program is to develop exemplary leaders by building upon prior knowledge, incorporating organizational development psychology values and concepts while maximizing collective capacity.
Whether you are an emerging or current school leader, these courses will greatly enhance your leadership skills in today's high intensity and highly diverse environment.
Choose Community Connectivity, Support and Student Life
The William James College community is supportive and connected. Our Dean of Students Office offers regular programming, in person and online, for all students, and oversees our Academic Resource Center. Student leadership and student groups create more opportunities for engagement, and we are proud to be home to the William James College Black Mental Health Graduate Academy, a community for Black students enrolled in our doctoral and master's degree programs, that provides mentorship and networking opportunities.
---
Choose Mentorship and Personal Growth
As a student, you will engage with faculty through education and mentoring. All students work closely with our Program Director to navigate the program, secure a practicum site, and to enhance your personal and professional development.
Our School Leadership faculty members, collectively, represent expertise across many domains of education, leadership, organizational development, change management, and psychology.
William James College faculty are practicing professionals who bring their expertise and real-world examples into the classroom.
12:1
Student:Faculty Ratio
---
Meet the Program Director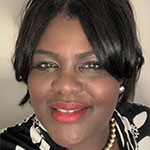 Kris Taylor, EdD
Director, Graduate Certificate in School Leadership for Educational Equity, Racial Understanding, and Organizational Transformation
ktaylor@teachers21.org
Dr. Kris Taylor curates and develops programs and curriculum for resources, activities and alignment to DEI initiatives through the William James College Center for Equity, Behavioral Health, and Leadership in Schools. She is the Director of the Graduate Certificate in School Leadership. Before joining William James College, she was the District Lead and Manager at the Massachusetts Department of Elementary and Secondary Education, where she led an internal equity team focused on building the capacity of DEI leaders. She applied research-based practices to improve academic outcomes for students in the lowest performing schools.
Before joining DESE, Dr. Taylor worked with the Chief of Schools and the Instructional Superintendent Team as the Director of Leadership Development for Boston Public Schools. In this role, she collaborated with an array of Assistant Superintendents, school leaders and partners to design and implement high quality, inquiry-based, professional learning experiences for Boston principals and headmasters. In addition, she created and coordinated new leader induction to advance the skills and competencies of new principals and aspiring leaders in strategic school design. Dr. Taylor created and facilitated professional learning, which allowed the district to achieve workforce diversity goals in 2017 and 2018. Her experience includes coordinating and facilitating courses for school leaders and district leaders on unconscious bias, supervision and evaluation and improving hiring practices and retention rates by utilizing an equity lens.
Dr. Taylor taught middle and high school for nine years. She was an academic coach, supporting K-5 educators and a principal intern before becoming the principal of a large K-8 school in Boston. As principal, she and her team reduced the number of students performing at the warning level on the state assessment.
Dr. Taylor received her EdD from Boston College/Teachers21/MASS LLPS program, her MEd from Harvard University and her BA from University of California at Berkeley. Her dissertation focused on the leadership practices that influence student achievement and equity. Her research group identified specific practices that allowed a high performing school to achieve academic success with the same student population within a low performing district.