Child and Adolescent Mental Health Initiative (CAMHI)
Center for Workforce Development
Meeting the Need, For Children in Underserved Communities
"We do not merely have a social responsibility to assure that our children and youth have decent life chances and prosper. We have a sacred obligation to do so." —
Hubie Jones, Founder, Massachusetts Advocates for Children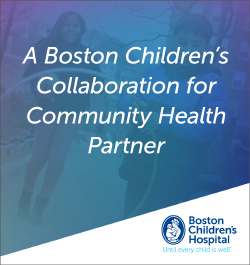 Racial and ethnic minorities represent 30% of the U.S. population; yet, more than 80% of mental health professionals identify as non-Hispanic White. The relative scarcity of providers who are from culturally and linguistically diverse backgrounds contributes to significant disparities in access to and utilization of mental health services (SAMHSA, 2018). A more diverse behavioral health workforce is needed to ensure that culturally competent care is available for all people.
The William James College Child and Adolescent Mental Health Initiative aims to address this unmet need by expanding and diversifying the child and adolescent behavioral health workforce through the development, implementation and evaluation of an innovative pipeline program focused on cultivating and educating culturally compassionate providers.
CAMHI Graduate Training Program
CAMHI was launched in 2019 thanks to a generous grant from the Boston Children's Collaboration for Community Health. A second round of funding from the Collaboration, awarded in 2022, supports our efforts to recruit, train, and mentor graduate students who are committed to providing culturally responsive services to children, adolescents, and transitional aged youth in underserved communities and who are enrolled or enrolling in the Clinical PsyD, Counseling and Behavioral Health, and School Psychology Programs at William James College. CAMHI fellows receive focused training, stipends, mentoring, career counseling, and field placements with partnering organizations, among other opportunities. The program provides 20 stipends annually, as follows: 10 stipends in the amount of $5,000 to first-year students, and 10 stipends in the amount of $7,000 to second-year students.
Eligible students will be selected based on the following criteria:
Demonstrated commitment to serving children, adolescents, and transitional-aged youths with behavioral disorders
Motivation to work with youth and families in medically underserved communities and primary care settings
High level of cultural awareness, sensitivity, and responsiveness
Underrepresentation in the behavioral health field
Good academic standing
Language proficiency
Twenty (20) 1st and 2nd year students will be recruited annually from the Clinical, Counseling & Behavioral Health, and School Psychology Departments.
Note: Students who receive other forms of compensation (i.e., stipends or salaries) for their field education experiences are not eligible for this program.
Students who are selected to participate in the CAMHI must meet the following program requirements:
Complete a one-year field education experience at a training site that serves children, adolescents, and transitional aged youth who reside in high need and high demand areas.
Provide direct care services (e.g., individual, group, family counseling; consultation) to the target population.
Meet all field training sites' expectations (e.g., work hours, direct care services to clients, consultation and collateral contacts, supervisory hours, attendance at multidisciplinary team meetings).
Participate in mentorship activities, didactic seminars, conferences, and other professional development workshops hosted by the CAMHI staff. Students must be available to attend weekly didactic seminars (e.g., on Wednesdays from 12 to 1:00 p.m.), which will be held via Zoom.
Remain in good academic standing throughout their participation in the program.
Adhere to their Field Education departmental requirements as well as program policies and procedures for professional conduct and ethical behavior.
Actively engage in program evaluation-related activities (e.g., complete surveys and other data collection tools) that are required by the funder.
Complete and submit Time2Track reports, including detailed client demographic data and training activities, in a timely manner.
Obtain a National Provider Identifier (NPI) number for data tracking purposes.
Maintain ongoing communication with the CAMHI staff.
Complete other tasks, as required by the CAMHI.
CAMHI has partnered with five organizations (i.e., Community Healthlink, Home for Little Wanderers, Justice Resource Institute, Lynn Public Schools, and Northeast Family Services) to implement the program. However, this funding opportunity is open to all qualified WJC students who will be working at a field training site that serves children, adolescents, transitional aged youth and their families. Eligible field placements include school districts, community health centers, and primary care and integrated behavioral health agencies that are located in underserved communities throughout the Commonwealth of Massachusetts.
The CAMHI grant allows for some additional financial assistance for program participants needing emergency-related funds (e.g., for housing, transportation, and childcare). Throughout the course of the year, CAMHI-supported students may apply for funds, which will be granted on an availability and an as-needed basis.
Students who are interested in applying for the CAMHI need to fill out an application form via Qualtrics and submit a résumé/CV and two letters of recommendation (one of which should be from a clinical supervisor). Applicants must also submit a Free Application for Federal Student Aid (FAFSA) form directly to the WJC Financial Aid Office.
The recruitment period for the CAMHI training program typically starts in the spring (e.g., April/May). The application due date will be published on an annual basis and disseminated to the William James College community via What's Up Monday. Please note that incomplete applications will not be reviewed. It is the responsibility of the applicant to ensure that all required materials are submitted by the deadline.
Completed application materials will be reviewed by the CAMHI faculty. Following a comprehensive application review process, eligible candidates will be invited for an interview with the program faculty. Interviews will be conducted in late spring/early summer and will take place via Zoom. Students will be informed via email of the status of their applications by no later than August.
Note: Candidates who apply to an agency that is not a current CAMHI partner must notify the site of the program's requirements. All training sites will receive $3,000 per trainee to defray the cost of supervision. New and existing agency partners will be required to sign a Memorandum of Agreement, submit a W-9 form, and document how funds received from the grant are expended.
The Child & Adolescent Mental Health Initiative (CAMHI) is administered by Dr. Gemima St. Louis.
Students: please contact Dr. St. Louis or the Office of Admissions for more information.
Partnership inquiries should be directed to:
Gemima St. Louis, Ph.D.
Vice President for Workforce Initiatives
Center for Workforce Development
William James College
1 Wells Avenue, Newton, MA 02459
Gemima_Stlouis@williamjames.edu
(617) 327-6777 ext. 1241
The CAMHI grant offers a modest honorarium to partnering field training sites to defray supervisory-related expenses. Partner agencies sign a Memorandum of Understanding, agreeing to the terms of the program, and will be required to document how CAMHI funds received by their organizations are expended.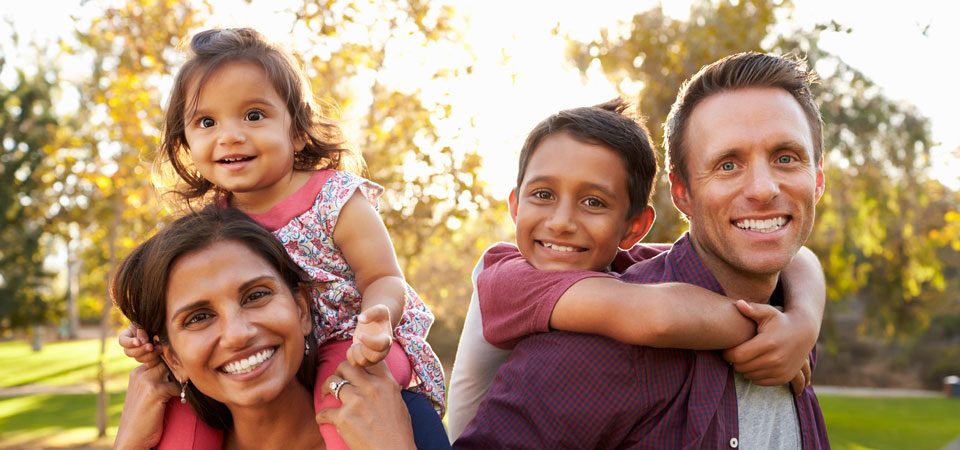 Contact us
For more information about CAMHI please contact: