Apply to the Certificate in Applied Behavior Analysis
It's time to start your application!
You've done your research and you are ready to apply. This is an exciting next step and we want to make it as smooth as possible for you. We're here to answer all of your questions. Please email Admissions at info@williamjames.edu with your questions. You can submit most documents, including your essay, letter of recommendation, and your CV, through our online application portal. Transcripts should be sent to the Admissions Office and need to arrive on or before the deadline.
Application Deadline for Spring 2024 (January Start)
Apply Now for Rolling Admissions! We are accepting applications on a space available basis.
General Deadline: Wednesday, November 15, 2023
Interviews: By Appointment
Application Deadline for Fall 2024 (August Start)
General Deadline: Wednesday, March 13, 2024
Interviews: By Appointment
All applicants for the Certificate in Applied Behavior Analysis will be considered for a $5,000 scholarship.
Required Application Materials
$60.00 Application Fee (non-refundable), paid through the online application before submission.
International Applicants
*if applicable
---
Letters of Recommendation
Letter(s) of recommendation are required from people who are able to attest to your professional, academic, intellectual, motivational, interpersonal, and emotional qualities. References should not be provided by family members, friends, or others who don't know you in either a professional or academic context.
Both the recommendation form and letter must be submitted electronically through your online application account.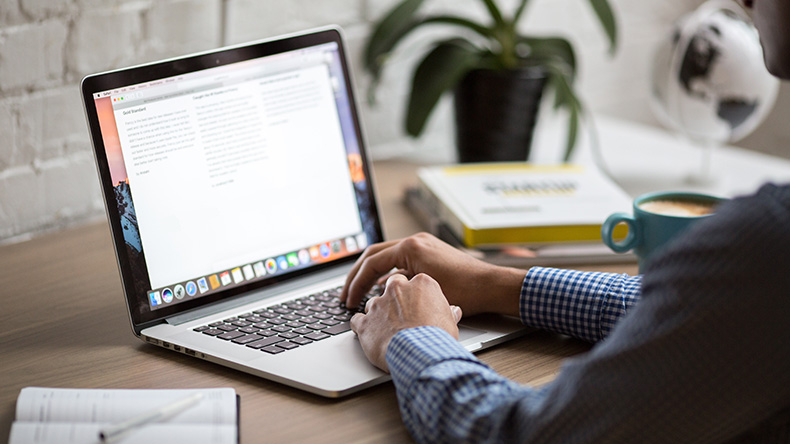 How to Ask for a Letter of Recommendation
William James College uses letters of recommendation to get an outside perspective on your academic and/or professional experience. Letters of recommendation are an extension of your resume or application, providing insight into you as a student, employee, and person. It's a way for us to get to know you and understand how you may excel in one of our programs! Therefore, it is important to think about who would best be able to speak to your professional and academic readiness for this graduate-level program.
LEARN MORE
Curriculum Vitae
Please attach a current CV or résumé which includes the following: educational background, current activity, length and description of employment and/or training experiences, hours per week at each job or training site, names of supervisors at each facility, workshops and seminars attended, and any additional professionally-related material (e.g., presentations, publications, etc.). You may also include any extracurricular activities or interests that you deem relevant.
---
Application Essay
Please prepare a 500 word essay which addresses these topics:
Discuss your professional and/or scholarly interest in the study of behavior analysis. How did you come to be interested in this field? What are the most important outcomes for you regarding your graduate study?
Please summarize your overall readiness for graduate study and employment. What areas are your strengths? In what areas do you feel you need the most growth?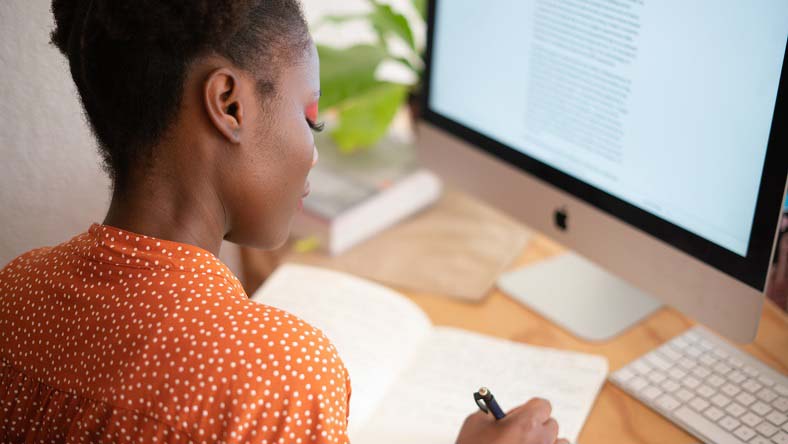 5 Tips for Writing Your Graduate School Admission Essay
While your graduate school application provides the admissions team with information about your grades and experience, many programs at William James College also require an essay. The requirements may differ by program, but the goal is the same: to get to know you and your aspirations beyond the information on your resume and/or transcript.
LEARN MORE
---
Official Transcript(s)
Please request an official academic transcript from each undergraduate and graduate institution that you have attended. Paper transcripts or e-transcripts should be sent directly to William James College from the issuing registrar's office. We recommend that you request these documents as soon as you decide to apply for admission and to allow at least ten business days for the issuing registrar to process your request. If you have completed a semester abroad and these corresponding courses do not appear on your home institution's transcript with a letter grade, then you must provide a separate transcript for this period of study.
Paper transcripts must be addressed to:
William James College
Office of Admissions
1 Wells Avenue
Newton, MA 02459
E-transcripts must be sent to admissions@williamjames.edu, and must arrive at William James College on or before the set deadline. Postmark on the deadline date is not acceptable. Be aware that you will not be able to enroll and register for classes if we have not received your official final transcripts with degree conferral.
All applicants who have attended a non-US institution of higher learning must provide an official translation and equivalency to US Higher Education of their academic record. William James College recommends that applicants contact World Education Services to request this service. For more information, please visit www.wes.org.
---
Test Scores
General GRE is not required.
For applicants whose primary language is not English, a TOEFL combined score (no more than two years old) of at least 637 (paper-based test), 270 (computer-based test) or 110 (internet-based test) is preferred.
William James College's TOEFL school code/reporting number is 3501.
For information regarding the TOEFL, call 609-771-7100, or visit www.toefl.org
---
Re-Application Statement
A supplemental statement is required of all applicants who have previously applied for admission to a program. Your statement should reference the date of your prior application and the program to which you applied, as well as the circumstances that contributed to your decision to re-apply. You should also describe your personal and professional interim experiences that occurred following your past application.
Previous admission files are kept on hand for a period of two years. Reapplicants may utilize any, or all, of the original application. However, we strongly recommend that you take the time to strengthen your original application, update your statements and recommendations whenever possible.
---
Change of Career Statement
This statement applies to those applicants who have made a decision to change careers.
Please attach a statement regarding your decision to change careers. Describe the evolution of this career change and discuss the ways in which the experiences you have had and skills required by your previous career might relate to your graduate training at William James College.
---
International Applicants
Please be aware that this program does NOT support Student visas.
All applicants to any graduate program at William James College must have completed a four-year undergraduate degree, and if required, a graduate degree from a regionally accredited US institution, or its equivalent, by the start date of enrollment. All applicants must submit official translations of all non-US transcripts (please refer to the online application and the transcripts section for additional instructions). Completion of an online application, submission of all required supporting documents, and an interview are required. For applicants whose primary language is not English, a TOEFL combined score (no more than two years old) of at least 637 (paper-based test), 270 (computer-based test) or 110 (internet-based test) is preferred.