"I Think It's the Path I'm Meant to Go on:" Meet 3 of the Behavioral Health Service Corps Inaugural Scholars
By David Limm
Jan 25, 2021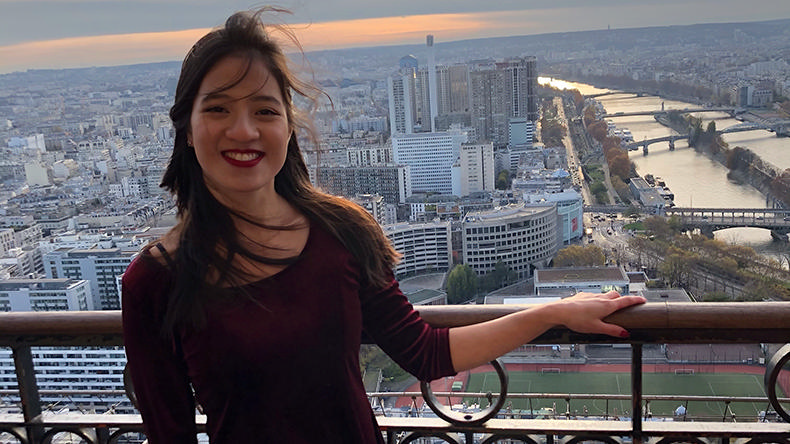 Last summer, 20 recent college graduates were selected as the first-ever cohort of the Behavioral Health Service Corps℠.
The first-of-its-kind service-learning program was created to address a shortage of skilled workers in the behavioral health field by creating a pipeline of competitively paid, culturally informed entry-level professionals. BHSC Scholars, as they are known, study at William James and can earn credits toward a master's degree, while exploring a career through employment with a partner organization.
For six months now, the Scholars have immersed themselves in jobs at leading behavioral health organizations in the Greater Boston area while beginning coursework in the Clinical Mental Health Counseling Master's program.
Three of the Scholars shared their experience in the program so far, telling us about their interest in behavioral health, why they joined the service corps and what their goals are once the service year ends.
---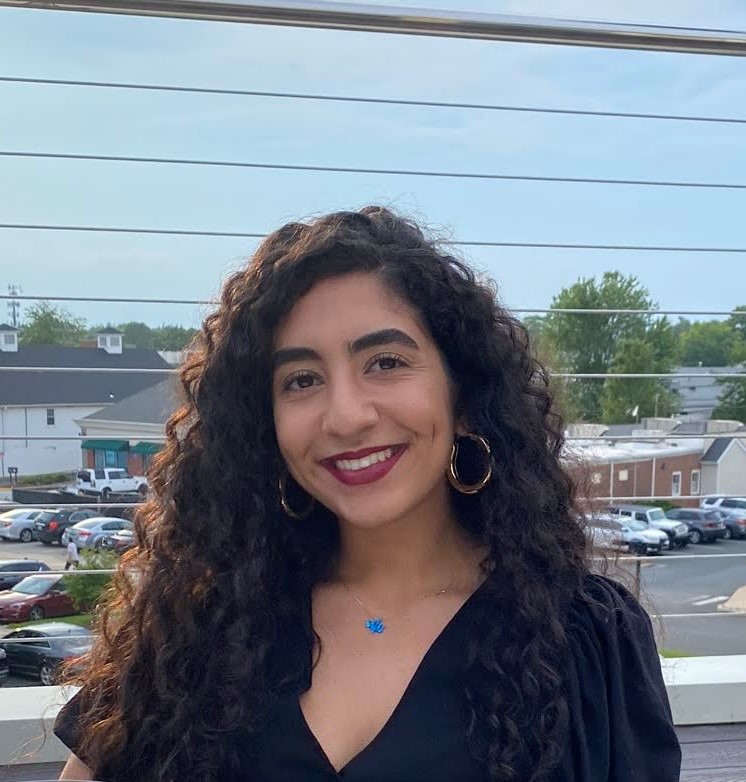 Fatema Abdoo
Educational background: UMass Boston
Partner agency: Walker Therapeutic and Educational Programs
Fatema Abdoo was 8 years old when she and her family fled their home in war-ravaged Lebanon to return to Western Massachusetts, where she was born.
It was a childhood spent witnessing the ongoing effects of trauma, violence and the experience of being uprooted from one's community. As a student at UMass Boston, she sought counseling but struggled to find someone who could relate to her upbringing and traditions that she values.
"A big part of my identity is my race, religion and gender," she said. With the counselors she met, "there was always that barrier."
Abdoo knows, and has known for a while, that her future work will likely involve advocating for mental healthcare that's inclusive and accessible for underserved communities. That's why joining the Behavioral Health Service Corps℠ appealed to her, after a career counselor at UMass told her about the program.
Abdoo also said she craved a job relevant to her studies, someplace to apply the material. There was the referral factor, too: a couple friends of hers had obtained degrees at William James. Another reason? The program's urgency in matters of diversity resonated with her goal to serve underrepresented populations.
At a time of growing social justice movements and civic unrest, Abdoo said young people of color are entering the workforce seeking to understand themselves and their roots.
"Inclusion gives everyone an opportunity to be a part of something," said Abdoo. "Diversification is really what enables people to feel validated and seen and heard. It enables them to be in a position to seek treatment, rather than be held back by stigma or fear."
Abdoo praised the class on diversity, difference and inclusion, taught by Jessica Stahl, as helping her work toward becoming a culturally competent, inclusive and aware individual. In one assignment, she was asked to engage with a community she hadn't been exposed to or know much about. She chose the transgender community.
She attended meetings and listened to people describe their struggles with transitioning. She struck up a friendship with one of the attendees. These experiences deepened her understanding of the layers of oppression the trans community faces, Abdoo said. And she also saw the problem of access. Why was it so hard to find a meeting for trans people?
"It was actually really difficult to find a meeting," she said. "That motivated me, because I thought: Imagine if I wasn't able to get a hold of these lifelines that I need."
In addition to her work at Walker Therapeutic and Educational Programs as a direct care counselor, Abdoo has called her time in the service corps a "tremendous experience" that's fueled her vision of starting a mental healthcare non-profit organization in a Middle Eastern or developing country, where barriers for seeking help are high.
After the program ends, she's considering following her parents back to Lebanon, where she'd spend time seeing family, doing volunteer work in Beirut and "gathering intel" on what it takes to start that non-profit.
---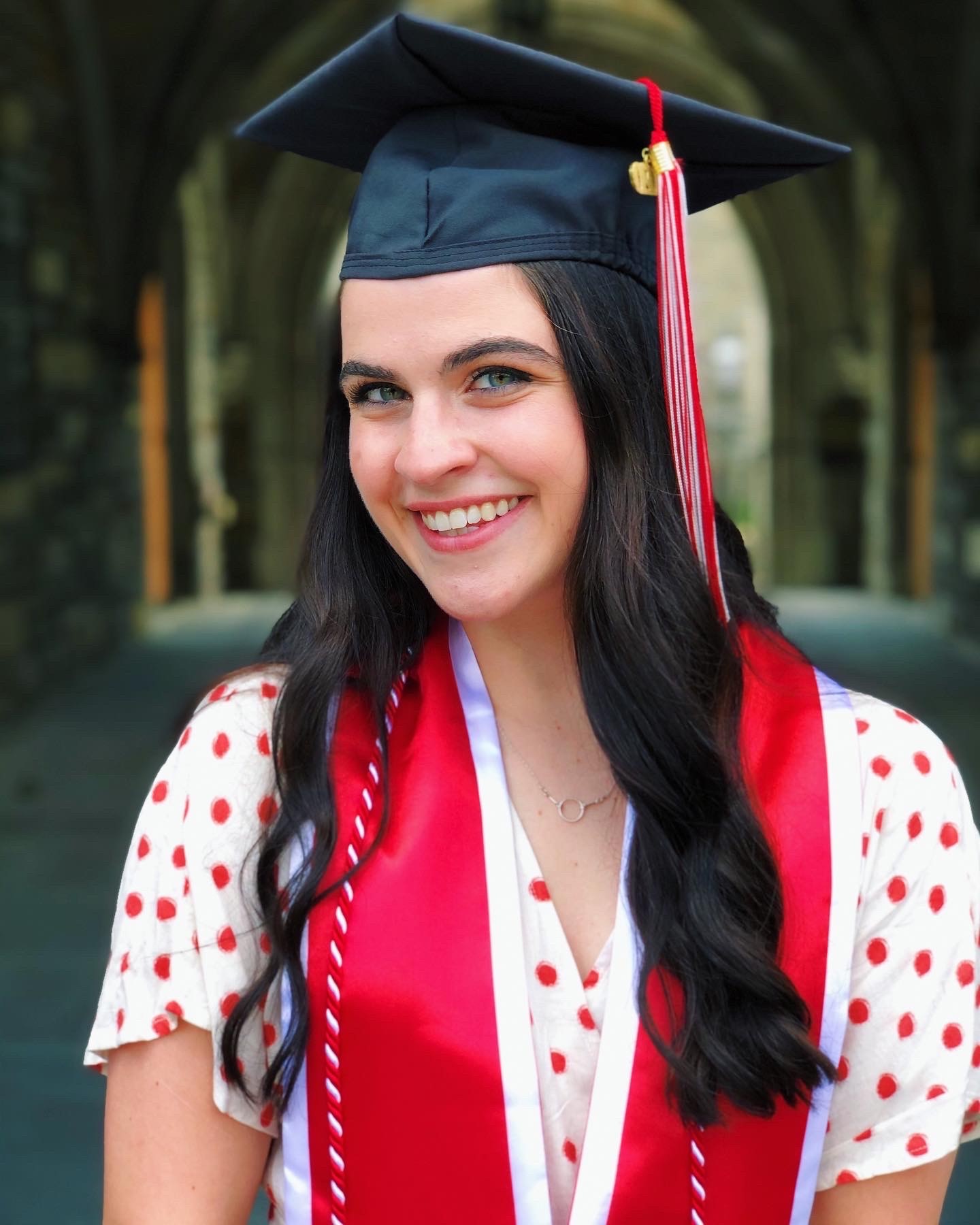 Evelyn Monks
Educational background: Saint Joseph's University
Partner agency: Walden Behavioral Care
A year of biology classes was enough for Evelyn Monks to change her mind about becoming a medical doctor. As it turns out, psychology is a perfect fit, and William James and the service corps, the perfect introduction to the field.
But if you had asked her a year ago where she saw herself, she couldn't have predicted where she is now. "I was thrown into this limbo of post-undergrad life due to COVID," said Monks, who graduated from Saint Joseph's University last May. "I was going to work for a year before deciding on the next move."
Instead, she began to research grad schools. Monks knew she belonged in a people-centered profession (Extroverted Evelyn is, after all, the moniker she's adopted so often during name-game icebreakers.). When her mom told her about the BHSC program, she liked that it offered a bit of everything: a chance to dip her toes in the behavioral health field, academic training in psychology, a mentor and a job.
"It was a beautiful blend of what I needed at 22," she said. "And it's been great to have a paycheck," which she said allows her to save money for graduate school (which she plans to attend), while learning financial independence.
Monks was matched with the Waltham-based Walden Behavioral Care, the country's largest inpatient eating-disorder center. As a mental health counselor, she performs check-ins with residents, often acting as their sounding board. She also helps them acquire coping skills and acts as a "meal coach," which involves making the environment less stressful while eating.
Her favorite part of the job is facilitating the group education sessions. Topics have included: How to break the habit of body checking (obsessively seeking information about one's appearance); developing healthy routines before bed; and journaling to reflect on recovery and treatment.
Working in a clinical setting, Monks said, has complemented her classwork, where it's hard to learn certain clinical precepts from a textbook. "I can read about them all day long, but seeing them is an entirely different thing," she said. "Some of the most valuable lessons I've had have been at work."
And there's never a dull moment at Walden, Monks said. "It's just "go, go, go." When the emotional heaviness of behavioral health work begins to strike a toll, she is grateful for the support the administration provides, like student mentors and weekly meetings with Melissa Koen, the counseling and behavioral health department's associate director of field education, who preaches self-care and a message of: If you don't replenish yourself, you can't give.
Monks said she's ready to continue giving. "I think it's the path I'm meant to go on, and I'm ready to take those next steps."
What comes next? She'll be applying to graduate school with the hopes of becoming Dr. Evelyn Monks, PsyD.
---
Eva McDermott
Educational background: UMass Amherst
Partner agency: North Suffolk Mental Health Association
When someone she knew was diagnosed with a mental health disorder, Eva McDermott wanted to understand the illness and the path to treatment.
"I saw how much it changed [that person], and how much it changed the family dynamic," she said. I wanted to learn how to help families in that situation."
McDermott majored in psychology while minoring in neuroscience at UMass Amherst. Once she realized that she wanted to work with clients a lot more than she wanted to deal with organic chemistry, she decided the science and research track wasn't for her.
Like many of her peers, McDermott had planned to join the world of working adults before heading back to the student life in graduate school. Then COVID hit, sending the economy careening into a recession.
Through a career class at UMass, she learned of the Behavioral Health Service Corps℠ and thought it was a good deal that the program offered both an entry-level job in her intended field and a chance to explore her interest in pursuing an advanced degree in psychology.
While McDermott is earning credits toward a degree, she's working in Chelsea as a community support specialist at the North Suffolk Mental Health Association, a network of community-based mental healthcare centers. The main goal of her team's work is to help those living with mental health disorders and illnesses (she's encountered, among others, depression, agoraphobia, bipolar disorder, borderline personality disorder and schizoaffective disorder) to lead fulfilling and stable lives. She connects people to resources like food stamps and helps them with daily-living skills like hunting for jobs.
A lot of the clients there are referred by the state's mental health department and often very reluctant to accept care, said McDermott. One client she has met with for half a year and still has trouble getting that person to open up, she said.
"When I started, I thought I would easily and instantly make connections with people. It can take a lot of work to make people feel comfortable with you."
Patiently building rapport with people is work McDermott has really enjoyed. She's also said it's been great to work on a diverse team, where she can bring comments, questions and concerns to coworkers she trusts to be honest with her.
"As a woman of color, having a culturally diverse workplace makes me feel safer. I know people are going to be a little more open and understanding."
While McDermott has cherished her time at North Suffolk working with adults, the former camp counselor said her experience has made her realize that she wants to work with young people.
"I like the energy that kids have. I have a lot of energy and I think it can be well spent working with youth."
Topics/Tags
Follow William James College
Media Contact
Katie O'Hare
Senior Director of Marketing