2015 Gala celebrates new name and renewed commitment
By Staff Report
May 11, 2015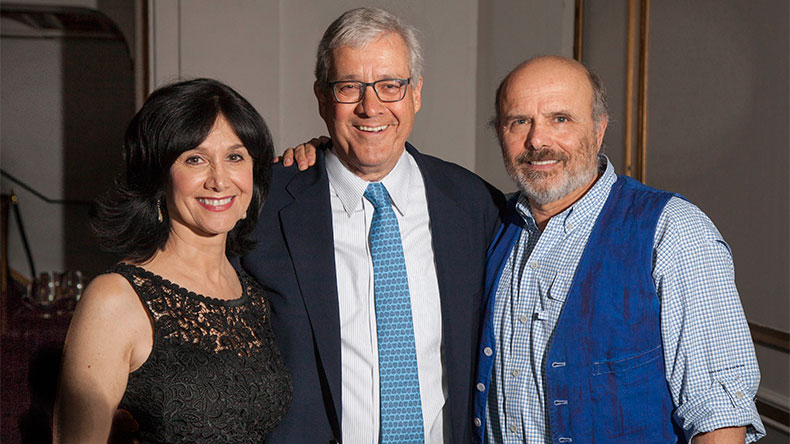 At the annual gala on May 7, our first official day as William James College, keynote speaker Joe "Joey Pants" Pantoliano of "The Sopranos" and "The Matrix" fame, said to the audience of 400 supporters and community leaders, that we "have a lot of work ahead of us" as mental health advocates.
William James, the founder of American psychology, was an educator's educator, an innovator and an advocate for applying psychology in a practical manner. "Our institutional history has been in keeping with his philosophy and our future will emulate it," added President Nick Covino.
For over 40 years, William James College has educated and trained the next generation of mental health professionals. Our students have contributed more than 350,000 hours of service on their paths to their degrees. The gala was a celebration of this hard work, but also serves as a reinforcement that our efforts must continue.
Pantoliano, who also received the first William James College Mental Health Humanitarian Award that night, couldn't have been speaking to a more receptive audience. In one of many candid moments during his speech, Joe said: "We're a culture that waits for us to break before we need help." The audience was moved by Joe's description of his own struggle with mental illness and was touched by Clare Hayes's tribute to her late husband, Stephen, a William James College alum and co-founder of the Lynn Community Health Center. The Center was also honored that night with the William James College Community Service and Teaching Award for its pioneering work integrating mental healthcare and primary care and for its consistent service to the poor.
Katherine Record, senior manager of Behavioral Health Integration at the Health Policy Commission, explained how the state government is working to reform mental healthcare in Massachusetts. Emcee Joyce Kulhawik opened up about her own struggle with mental illness, while gala chair Ann Carter told us about the real Joe Pantoliano, the man behind the actor.
President Covino ended the historic night with this call to action: "The wait is over. We can no longer afford to wait to help those in need, and we thank everyone who came that evening to support our mission of empowering future psychological caregivers, and empowering our communities. Now, let's get to work!"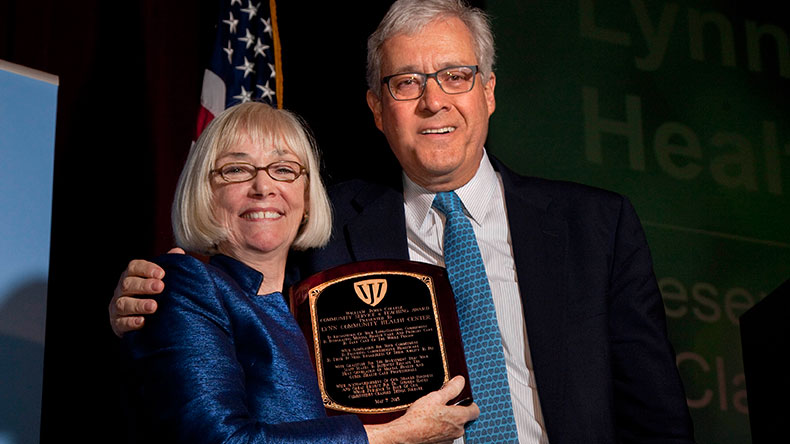 Clare Hayes accepts the 2015 Community Service and Teaching Award on behalf of Lynn Community Health Center, presented by William James College President Nicholas Covino, PsyD.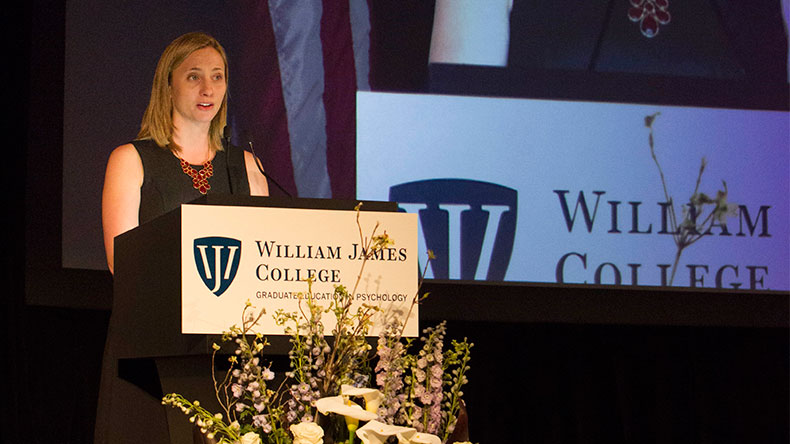 Angela Wilbur, PsyD, William James College alumna and Director of Psychology Training at Lynn Community Health Center, speaks at our Gala on May 7, 2015.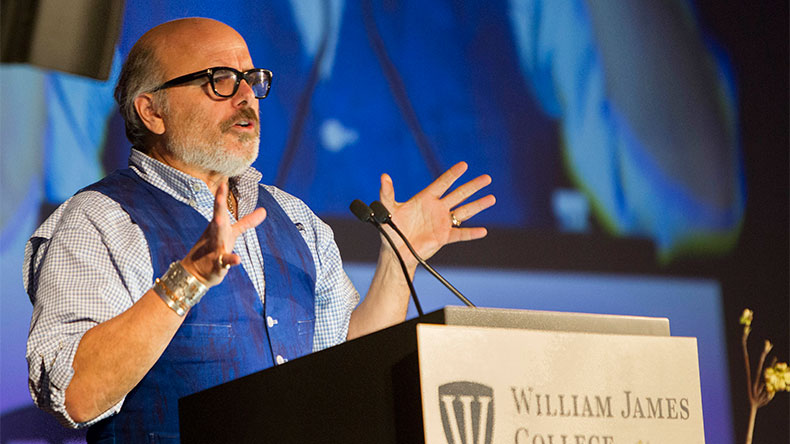 Joe Pantoliano, aka Joey Pants, Emmy Award-winning actor, documentarian, and mental health advocate, speaks at William James College's annual Gala on May 7, 2015.
Topics/Tags
Follow William James College
Media Contact
Katie O'Hare
Senior Director of Marketing