43rd Annual Lindemann Lecture Explores Safe Communities, Violence as a Public Health Issue
By Staff Report
Jul 24, 2020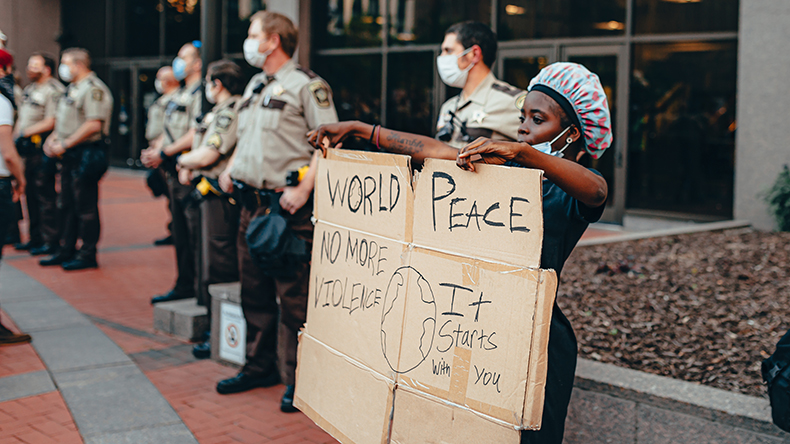 Dr. Erich Lindemann (1900-1974) was an influential psychiatrist and is often remembered as the founder of social and community psychiatry. William James College hosts the Annual Dr. Erich Lindemann Memorial Lecture Series to honor and continue his work.
On Friday, June 12, the College hosted the 43rd Annual Lindemann Lecture: 'Safe Communities: Violence as a Public Health Crisis.' Over 160 participants attended the online lecture, which focused on how the epidemic of violence in communities should be addressed as a public health issue, rather than as individual acts.
"This topic comes at an opportune time. It is hard to access the mass media without being confronted with violence whether political, racial and cultural, familial, economic, health or from nature," said Dr. David Satin in his opening remarks. Satin is an assistant clinical professor of psychiatry at Harvard Medical School and the chairman of the Erich Lindemann Memorial Lecture Committee. He served as the moderator for this event.
Presenters included Dr. Robert Kinscherff, associate vice president of community engagement and professor of clinical psychology at William James College; Dr. Nancy Rappaport, associate professor of psychiatry at Harvard Medical School and continuing education instructor at William James College; and Dr. Jaime Barrett, director of the Clinical Support Unit at the Cambridge Police Department and assistant professor of psychology at Harvard Medical School.
The lecture was sponsored by The Erich Lindemann Memorial Lecture Committee in cooperation with William James College, McLean Hospital Department of Postgraduate and Continuing Education, and The North Suffolk Mental Health Association Board of Directors.
William James College is proud to house a collection of all Lindemann Lectures at williamjames.edu/lindemann. The video of this year's lecture is available to view via this link, along with transcripts from previous lectures.
This Lindemann Lecture Archive collection is dedicated to "the past participants of the Erich Lindemann Memorial Lecture series and to all those who are open to new ideas and collaborations that will lead to the betterment of the mental and social health of people, communities, and society."
Topics/Tags
Follow William James College
Media Contact
Katie O'Hare
Senior Director of Marketing