Alumna Dr. Sarah Gray Co-Authors U.S. National Pandemic Emotional Impact Report
By Staff Report
Jul 24, 2020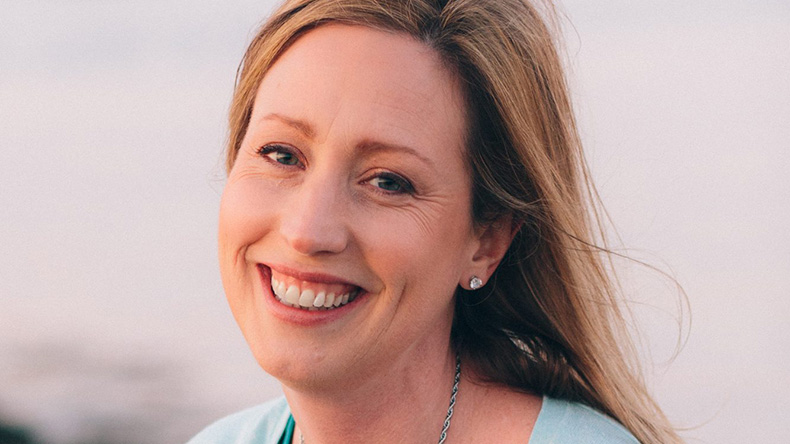 The long-term impacts of the pandemic on the health and wellbeing of Americans are yet to be determined and, to date, very little research exists on the topic. A recently released report, co-authored by alumna Dr. Sarah Gray, provides a snapshot of current feelings along with a foundation for research going forward.
"This research was really fulfilling to be a part of because we were able to act quickly to capture important and meaningful data that could be used right away to be able to address mental health effects while they are unfolding and hopefully be able to prevent more from developing," said Gray. "As there has never been an event quite like this, we are living history in the making, and mental health clinicians have a vital role to play."
The project is part of an ongoing series of research studies led by Dr. Olafur Palsson at the University of North Carolina. The series investigates the role of specific psychological factors that make some individuals more vulnerable than others to experiencing adverse mental and physical effects in stressful situations. Gray, a graduate of the William James College Clinical Psychology PsyD program and Health Psychology Concentration, co-authored the recent study with Dr. Palsson and Dr. Sarah Ballou of Harvard Medical School. Together they surveyed 1500 adults across the United States to assess the impacts of the pandemic.
The study looked at factors including participation in lockdowns, experiences with the COVID-19 virus, loss of job or income, life stress and overall emotional impact of the pandemic using a tool developed by Palsson, the Pandemic Emotional Impact Scale (PEIS), a new measure to provide a more comprehensive analysis of this situation. The PEIS is publicly available for researcher use.
"Aspects such as worrying about being able to obtain groceries and medication or being more worried about the possible breakdown of society were themes that were commonly endorsed in the survey, but which would not have been a common anxiety for most people pre-COVID," explained Gray. "Developing this scale helped us to test how common these types of concerns are due to the pandemic, and to measure how affected particular populations are by each issue, which can then allow prevention and targeted treatment to occur in helpful ways."
Gray and her colleagues found that the COVID-19 pandemic and related stressors have had significant psychological effects on the population, especially younger adults and racial and ethnic minorities, with results pointing to at least a quarter of US adults experiencing high emotional distress that is directly attributable to the pandemic. Findings underscore the importance of devoting adequate resources and research efforts to addressing mental health and determining helpful interventions and prevention strategies.
Gray is currently an instructor of psychology at Harvard Medical School, a psychologist in the Department of Psychiatry at Massachusetts General Hospital, and a clinical health psychologist and director of Outpatient Rehabilitation Psychology with the Department of Physical Medicine and Rehabilitation at Spaulding Rehabilitation in Boston. She also owns her own practice, Integrative Psychology, PC, in Arlington, Mass.
"My experience at William James, with its emphasis on exceptional training experiences, small class sizes and incredibly supportive faculty, prepared me well for the many roles I currently hold," said Gray. "Being able to develop excellent clinical skills as well as preparing for the professional aspects required for multiple settings and tasks is something I directly attribute to the education and professional development I received at William James."
Topics/Tags
Follow William James College
Media Contact
Katie O'Hare
Senior Director of Marketing