Alumni Spotlight: Renee Marchant
By Staff Report
Feb 23, 2021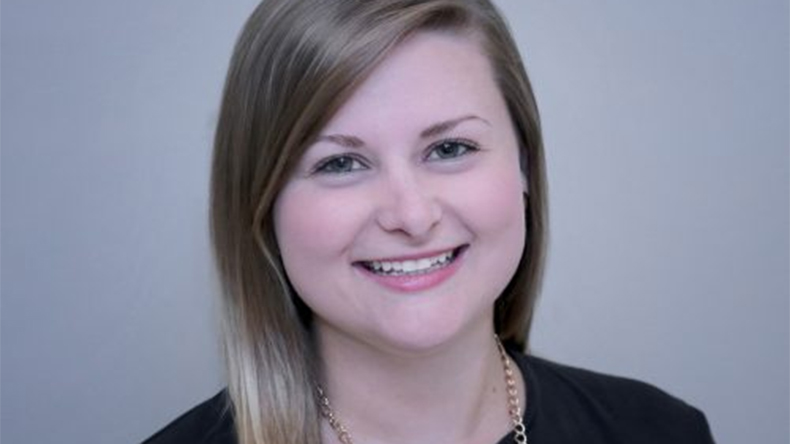 Recognizing a need for more Autism Spectrum Disorder diagnostic services for young children, alumna Dr. Renée Marchant founded a new clinic within her group practice.
In this series, the William James College Office of Alumni Relations connects with Alumni to learn about where their career path is going -- or has taken them -- beyond their time at the College. Today, meet Renée Marchant, PsyD, a graduate of the Doctor of Clinical Psychology (PsyD) program, who recognized a need for more Autism Spectrum Disorder diagnostic services for young children and recently launched a diagnostic clinic within her group practice.
With the onset of the pandemic, alumna Dr. Renée Marchant saw that hospitals in Greater Boston, and nationwide, with expertise in diagnosing Autism Spectrum Disorder ("ASD") were experiencing a surge in referrals, and subsequently longer waitlists, for young children. A delay in receiving an assessment can have consequences, Marchant noted.
"Receiving an evaluation at 2 rather than 3 years of age can make a large difference for some children's development and the degree of family stress on caregivers," Marchant said. "Early detection of, and support for, ASD in young children is crucial as it has been shown that early detection results in immediate and long-term positive outcomes."
Recognizing an unmet, and growing, need for early assessment of ASD in toddlers and preschoolers, she recently launched the Autism Spectrum Disorder Diagnostic Clinic within her group practice, the Neuropsychology & Education Services for Children and Adolescents (NESCA), in Newton, Mass.
"For some clients, things may have been different if they had received a diagnosis at a younger age and more importantly, if systemic, relationship-based interventions and social support had started early on in development," Marchant said. "For example, we know that parenting support and access to a social network of other parents with children who have diagnoses of ASD can be instrumental in positive outcomes".
Since joining NESCA three years ago, Marchant has focused on providing neuropsychological and projective performance-based evaluations to youth from toddlerhood to young adulthood, along with family therapy.
"My foundation is family therapy – I think relationally and with systems in mind, immediate systems such as the family and broader, impactful systems such as culture and school climate. This is the foundation for how I determine what a child and their system, whether that be the family, school, or treatment providers, need," she said.
As a family therapist who also conducts neuropsychological evaluations, Marchant specializes in evaluating and supporting children (and families) with inter-related, complex needs that results from stress (including trauma and early adversity) as well as the intersection between a child's emotional needs and neurodevelopmental differences.
"Early diagnosis is also an opportunity to support a family in seeing a child's strengths early on, which buffers a child and their system, building resiliency early on in development," she said.
Marchant credits the Clinical Psychology PsyD program's commitment to teaching systemic thinking and interventions with helping to lay important foundations for her career.
"At WJC, I learned to think relationally and about the 'whole picture' surrounding a child," she said. "In my work as an evaluator, I began to see many adolescents and young adults receiving 'late' diagnosis for ASD who now, as teenagers or young adults, were experiencing high levels of personal, intergenerational/family, and school stress, which then contributed to poorer health and functioning in everyday life, including additional challenges such as depression or high risk-behaviors."
The ASD Diagnostic Clinic is dedicated to not only early diagnosis for service access but also psychoeducation about neurodiversity and a child's strengths.
If you're a William James College alumnus and you're interested in sharing your story, please email alumni@williamjames.edu.
Topics/Tags
Follow William James College
Media Contact
Katie O'Hare
Senior Director of Marketing