Annual Forum Explores Children's Mental Health, from the Cradle to the Classroom and in the Clinic
By Staff Report
Nov 22, 2019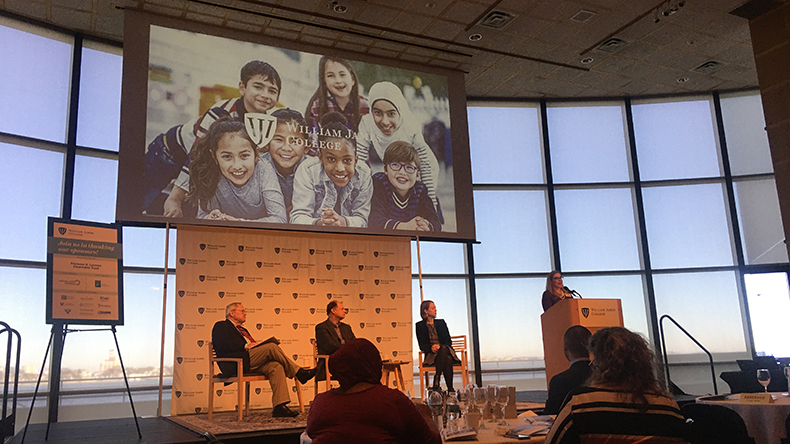 The William James College Annual Forum brings together thought leaders and renowned experts to address societal issues that affect mental health. The theme of this year's forum, according to Dr. Nicholas Covino, president of William James College, was chosen to reflect the College's "long-time commitment to the emotional health and well-being of children and families."
On Thursday, November 21, the College convened "Helping Our Children Develop: Innovative Interventions for the Cradle, the Classroom, and the Clinic," which welcomed some 250 attendees from around the country for a day-long event at the John F. Kennedy Library in Boston.
Speakers included Harvard Professor Kerry Ressler, MD, Ph.D. of McLean Hospital; author and educator Mark Brackett, Ph.D. of the Yale Child Study Center; Jocelyn Friedlander, M.Ed., of The Basics, Inc.; Andria Amador, CAGS, NCSP, of Boston Public Schools; Jana Karp M.Ed., of Boston Youth Sanctuary; Robert Franks, Ph.D. President and CEO of the Judge Baker Guidance Center, and Barry Sarvet, MD, of University of Massachusetts Medical School. William James College presenters and panelists included Gemima St. Louis, Ph.D., Nadja Reilly, Ph.D., Julie Ryan, Ph.D., Bruce Ecker, Ph.D., Margaret Hannah, MEd, GCEC, Robert Kinscherff, J.D., Ph.D., and Arlene Silva, Ph.D.
Presentations were grouped during the day around the central themes of cradle (early childhood), classroom (educational environments and social emotional learning) and clinic (models, research and practice). The discussions covered a variety of topics including parenting, the social lives of children, model behavioral health and school-based programs and treatment options for victims of childhood trauma.
Dr. Silva, chair of the William James College school psychology department opened the event inviting attendees to "think about what each of us can do within our own disciplines...to help children develop," and Dr. Ecker closed the event reminding those in attendance that the most important part of the day was yet to occur. "The most important part is when we leave, because we are enriched and informed… it's now up to us to put it into action," he said.
In a day filled with many notable quotes and moments, one of the highlights was the presentation of the Florence H. Lerman Mintz Award, which was given to Andria Amador. The award, which was established in May 2001 by Samuel E. Mintz and his family in memory of his wife, William James College Alumna Florence H. Lerman Mintz, recognizes alumni and community members whose contribution to professional psychology and to community service have distinguished them.
Amador was recognized for her service to Boston Public School students and "for advocating for the social and emotional needs of students, and for paving the way for the next generation of school psychology specialists."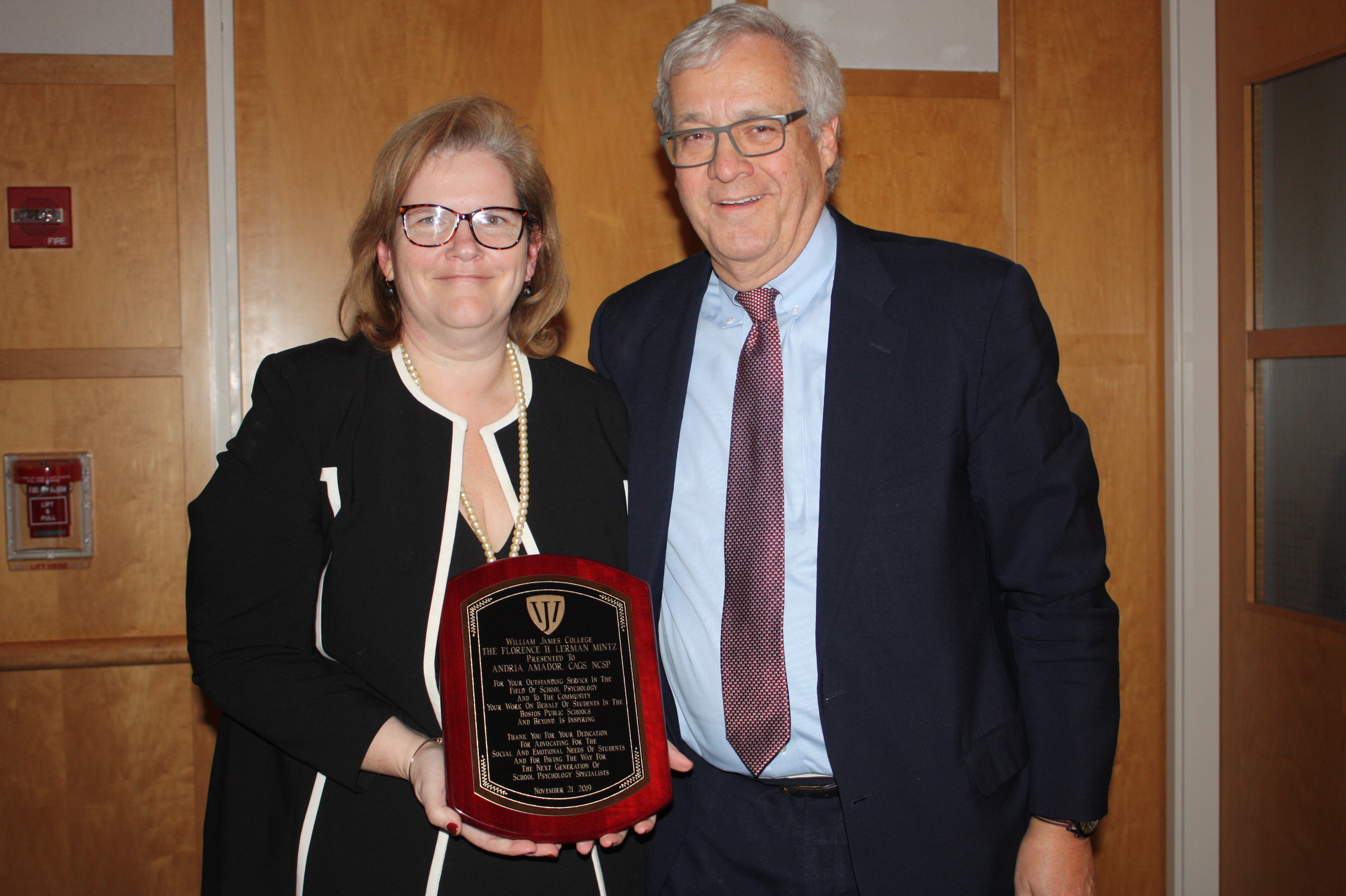 Topics/Tags
Follow William James College
Media Contact
Katie O'Hare
Senior Director of Marketing