Benefits of Early Reading
By Staff Report
Apr 23, 2019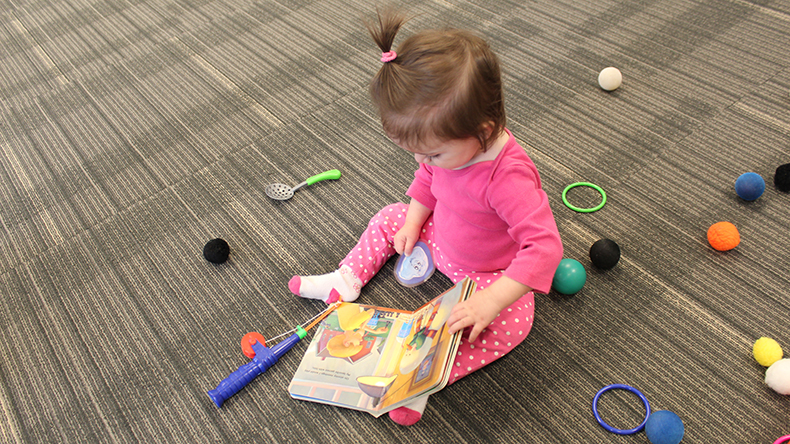 Reading at an Early Age Boosts Brain Development and Overall Well-Being
A child who reads for 20 minutes per day starting in kindergarten will have read for 851 hours by the time they reach the sixth grade, and that commitment can have many long-term benefits.
"What we know about reading and child development is that it should be done early and often in a child's life," said Margaret Hannah, the executive director of the Richard I. and Joan L. Freedman Center for Child and Family Development at William James College. "We know that reading to children boosts brain development which helps with language and cognitive development and promotes a lifelong love of reading and learning. In addition, reading to children has a dual benefit for the parent or caregiver as reading to a child promotes and establishes attachment for both the child and the reader."
The United Nations holds World Book Day each year on April 23 to celebrate reading and literacy on a global scale, aiming "to pay a world-wide tribute to books and authors on this date, encouraging everyone, and in particular young people, to discover the pleasure of reading and gain a renewed respect for the irreplaceable contributions of those, who have furthered the social and cultural progress of humanity."
The Freedman Center, which was established at William James College to help connect children and families with appropriate information, providers, resources and one another to serve their mental health and wellness needs, offers community education programs, workshops, classes, free support groups and more on a variety of mental health and well-being topics. The Freedman Center incorporates reading into the children's programming, including the free weekly playgroups. Each playgroup is centered around a theme, such as the upcoming "Little Engineers" week, and combines book choices, music and movement for children up to age 4.
These types of reading programs are essential for childhood development. Hasbro Children's Hospital in Providence, RI established the Read to Me Program in 1993 to address the problem of children, especially those from socially and economically disadvantaged families, who may not be reading enough to promote future academic success. The program aims to encourage greater interest in reading, educate parents on the importance of reading aloud and discuss the health and wellness benefits reading can have for children.
Last year, three William James College students, Kathryn Thibedeau, Eric Schlesinger and Alison Weiner, organized a fundraiser collecting book donations to benefit the Read to Me Program. According to the Read to Me website, each year the program provides more than 10,000 new children's books to children who are cared for at the hospital.
Topics/Tags
Follow William James College
Media Contact
Katie O'Hare
Senior Director of Marketing