Workshop Explores Branding Strategies for Mental Health Professionals of Color
By Staff Report
Apr 4, 2019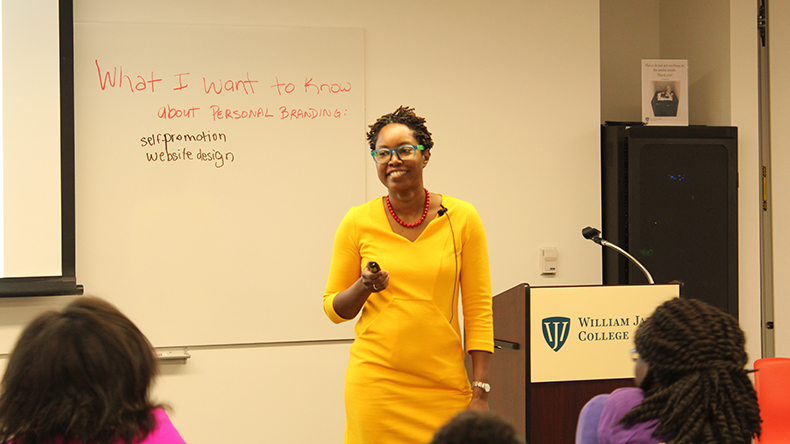 On March 28, 2019, the Black Mental Health Graduate Academy, of William James College's Center for Multicultural & Global Mental Health, hosted a workshop entitled "Branding Strategies for Mental Health Professionals of Color: Defining, Promoting, & Igniting Your Brand."
The interactive workshop, with approximately 50 attendees, was facilitated by Dr. Charmain F. Jackman, a clinical & forensic psychologist, who is also the CEO of Innopsych and the co-founder of the Boston Women of Color in Psychology Network.
Dr. Jackman also facilitated a panel discussion with Academy Scholars: Kwame Dance, MBA, MA, Errol Hudson, Damon Pryor, LMHC, and Darryl Sweeper, MA. These future leaders in the field generously shared their successful academic and career journeys as well as their unique branding strategies and provided the engaged audience with their perspectives as men of color in psychology and mental health counseling.
Dr. Jackman and the Scholars' wisdom reflected a critical orienting theme of the Academy: Excellence is never an accident. It is always the result of high intention, sincere effort, and intelligent execution" - attributed to Aristotle.
Topics/Tags
Follow William James College
Media Contact
Katie O'Hare
Senior Director of Marketing