Clinical Mental Health Counseling Virtual Graduation Celebration
By Staff Report
Jun 4, 2020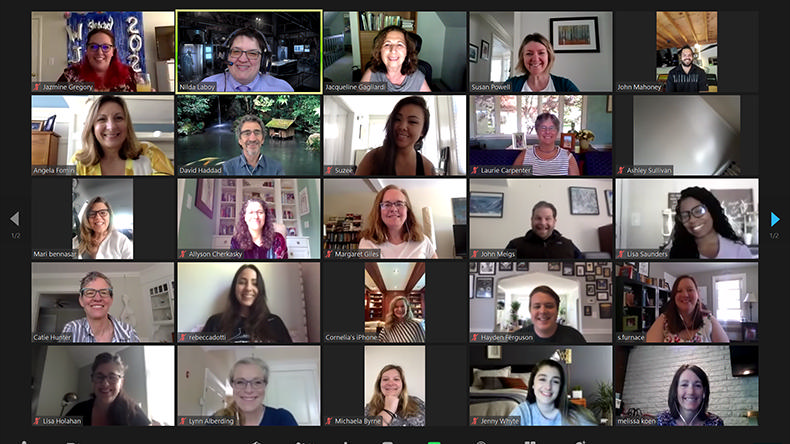 With students, faculty and staff working and learning remotely this spring, graduation celebration have shifted. The College will hold a formal Commencement Ceremony this fall. This spring, departments across the College are hosting virtual gatherings for faculty and graduates to come together, reflect on their William James College experience and look to the future.
On Sunday, May 31, the Clinical Mental Health Counseling program held their virtual celebration. Twenty-nine of the 39 graduates participated along with faculty and staff from the program and Assistant Director of Alumni Relations and Annual Giving, Lynn Alberding.
"We look forward to seeing how you keep your education alive by making it effective in the world. You will always be part of the William James College family, wherever your path leads you and for that, we are proud," said Alberding in a message to the graduates.
Chair of the Counseling and Behavioral Health Department, Dr. Nilda Laboy, read the names of all the graduates while students shared their experiences and future plans. The celebration ended with faculty reflecting on the graduating class and sharing poems and quotes.
Congratulations to all 2020 Graduates!
Topics/Tags
Follow William James College
Media Contact
Katie O'Hare
Senior Director of Marketing