Coming Together for Meaningful and Sustained Change
By Staff Report
Jun 4, 2020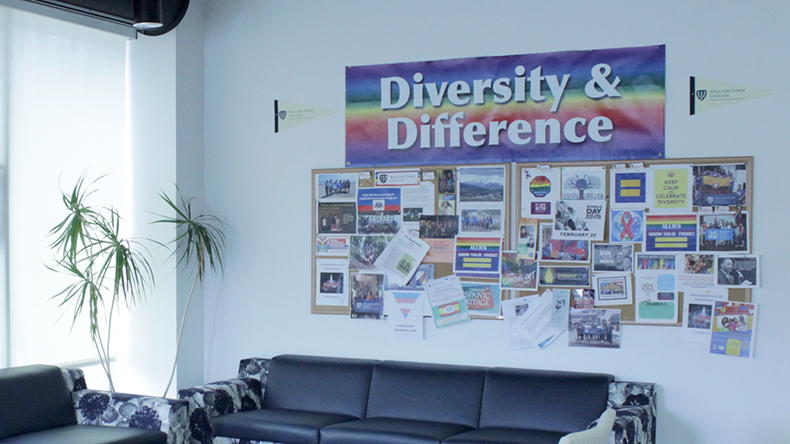 A letter to the William James Community
Dear William James College Community,
As we face racial inequity and injustice on a nationwide scale, some of us are struggling. It has been almost a week since the killing of George Floyd and our community members have been experiencing a range of raw emotions — from anger, frustration, and rage, to sadness and a deep emotional pain. Many of us are feeling vulnerable and scared, as this senseless act of violence has reopened old wounds and serves as a painful reminder of a narrative that has become too familiar in cities and towns throughout the country.
Structural violence and institutional racism exist throughout societies that are organized to oppress a group of people. For Black Americans, this includes slavery, the long terrorism of Jim Crow and lynching, voter suppression from the 19th century to the present, redlining (the systematic denial of various services, either directly or through the selective raising of prices), and discrimination in housing, education, and employment opportunities. Amid the COVID-19 pandemic, systemic disparities in access to adequate healthcare have made Black Americans more vulnerable to contract and die from COVID-19 at rates that are higher than those of other races.
William James College stands in solidarity with our Black students, faculty, staff and administrators as well as our allies and members of the communities beyond the College that have been directly affected by this tragedy. At the core of our mission is an ongoing social responsibility to create programs to educate specialists of many disciplines to meet the evolving mental health needs of an increasingly diverse society. Our core values drive us to combat systemic racism, address social inequities, and prepare future generations of psychologists and mental health counselors as agents of social justice and social change.
As an institution of higher learning, our community must continue to shine a bright light on the ugly truths of our nation's history. In these difficult times, I reflect on the importance of allyship. Finding the right words to speak up or actions to take may be one of the most important things that we all can do right now. This is the first step to being an ally. We must come together to engage in meaningful dialogue, create safe spaces to support one another, and take action to effect organizational and systemic change.
The Diversity, Equity and Inclusion (DEI) office, in collaboration with the Center for Multicultural & Global Mental Health (CMGMH), the Center for Faculty Development, the Faculty Diversity Committee and the Dean of Students Office, invites you to engage in the following ways in the weeks to come:
WJC Community Town Hall – The Council for Inclusive Excellence will host a Community Town Hall on Thursday, June 11th from 1:00pm – 2:30pm for our students, staff, and faculty, to engage in a healthy, respectful, and meaningful dialogue on race, racism, and racial justice.
Classroom Discussion Guide – We invite students and faculty to use this guide, prepared by the Center for Faculty Development to facilitate and navigate difficult conversations during class.
Community Wall – The Diversity, Equity, and Inclusion Office invites ALL students, staff and faculty to share a brief thought, hope or wish that you would like to share with the entire community. (You may sign your piece with your name or less formally, e.g. Clinical PsyD student or WJC staff.) We will compile and share these messages as a community installation, capturing this moment in time. Please email your messages to inclusiveexcellence@williamjames.edu
Anti-Racism & Allyship Workshop Series – The DEI Office will host a series of Zoom workshops unpacking the term and engaging the community in dialogue around these topics.
As we continue to support each other, I highly encourage you to attend the Virtual Vigil on Monday, June 8th, hosted by the Counseling and Behavioral Health Department and learn more about Social Justice, Advocacy & Activism Resources provided by CMGMH.
Let us come together and find the effective solutions for meaningful and sustained change.
In Solidarity,
Gloria Noronha
Director of Diversity, Equity & Inclusion
William James College
Topics/Tags
Follow William James College
Media Contact
Katie O'Hare
Senior Director of Marketing