Dr. Gemima St. Louis Named Associate Vice President for Workforce Initiatives and Specialty Training at William James College
By Staff Report
Aug 17, 2020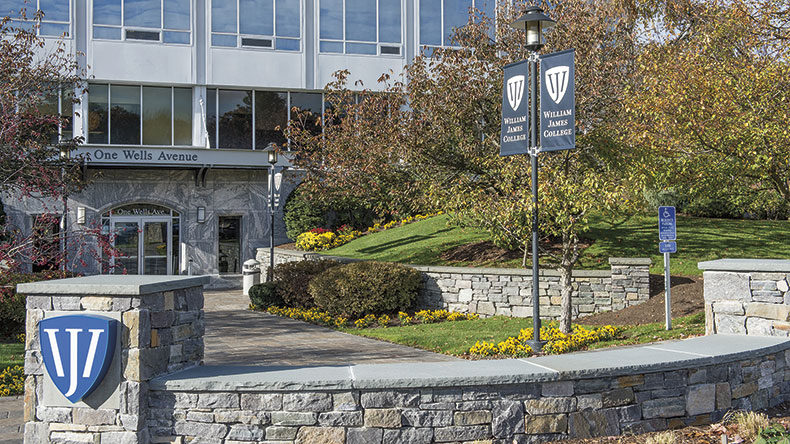 FOR IMMEDIATE RELEASE:
NEWTON, MASS. – Dr. Gemima St. Louis has been named as William James College's first Associate Vice President for Workforce Initiatives and Specialty Training. The creation of this position solidifies a leadership structure to support current and future programs designed to grow and diversify the behavioral health workforce in the Commonwealth and nationwide.
William James College has been invested in developing programs to attract and support students with lived experience and a strong interest in serving underserved communities into careers in behavioral health, leadership and psychology. The College is home to the Lucero Latino Mental Health Program, The African and Caribbean concentration and to a new academic program in Asian Mental Health which are singular programs in psychology education. The College's Military Psychology Program is similar in its mission to train Veterans to treat Veterans and it is among the largest in the country.
"These innovative educational programs have been ably led by faculty and staff who have invested their talents to create specialized training, immersion programs, consultation, and mentorship," said William James College President Nicholas Covino. "Our initiatives have now grown in such complexity and depth that they, now, require additional structure and direction."
Covino indicated that St. Louis, a long-time faculty member at the College, and the innovator behind several programs that serve communities in Greater Boston and beyond, was an obvious choice for the new role.
"Dr. St. Louis brings her clinical skills, expertise and passion into the Greater Boston community to reduce barriers to learning and improve school success for young people," Covino said. "We have been very fortunate to have Dr. St. Louis' talents in the various roles she's played for the College over the years and are eager to learn from her in this new leadership position."
Dr. St. Louis is a respected educator in the field of child and adolescent psychology, and one of the founders of the William James College Center for Multicultural and Global Mental Health. She is also the founder of the PATHWAYS Program, a unique campus-community collaboration that provides mental health services to urban students in the Boston Public Schools, the Child & Adolescent Mental Health Initiative (CAMHI), and the College's Haiti service learning and cultural immersion program.
In addition to leading specialty academic programs and workforce initiatives in her new role, Dr. St. Louis joins the President's Senior Leadership Team, where she will help to guide the growth and the development of College-wide initiatives.
"As I transition into my new role, I will be focusing on identifying current gaps in services and developing concrete strategies that our College can implement to increase awareness of careers in the behavioral health field, with the ultimate goal of recruiting, training, and retaining students from culturally diverse backgrounds who have a demonstrated commitment to working in unserved and underserved communities," said St. Louis.
Dr. St. Louis earned her PhD in Clinical Psychology from the University of Massachusetts Boston. She is an alumna of the American Psychological Association's Leadership Institute for Women in Psychology, and the recipient of several awards, including two Community Appreciation Awards, the Massachusetts Service Recognition Award, and the City of Boston Mayor's Office's Award for Leadership and Dedicated Services to the Haitian Community.
About William James College
Founded in 1974, William James College is an independent, non-profit institution and a leader in educating the next generation of mental health professionals to support the growing and diverse needs of the mental health workforce. Integrating field work with academics, the College prepares students for careers as organizational leaders and behavioral health professionals who are committed to helping the underserved, multicultural populations, children and families, and veterans. William James College alumni can be found making an impact in a variety of settings, including schools, the courts, clinical care facilities, hospitals, the community and the workplace.
Contact
Anne Wilson
Director of Communications, William James College
617-564-9429
anne_wilson@williamjames.edu
Topics/Tags
Follow William James College
Media Contact
Katie O'Hare
Senior Director of Marketing