Interviewing Virtually: WJC Career Services Offers Advice
By Staff Report
Jun 17, 2020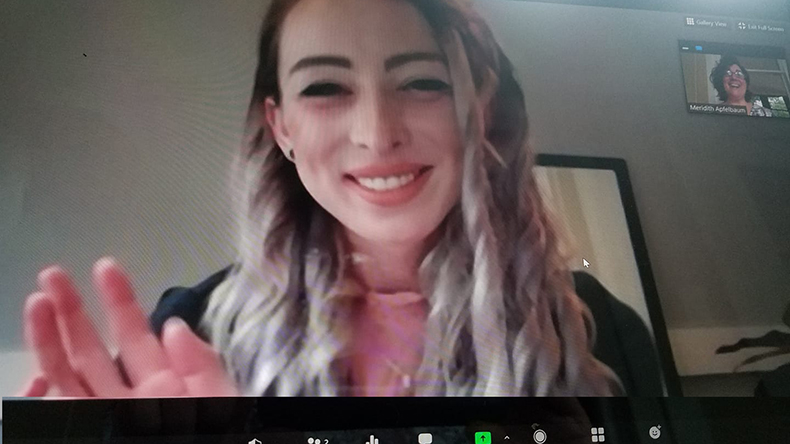 As new graduates begin the job search, they may find the process different from previous search experiences. Due to the COVID-19 pandemic, many companies and organizations are conducting their interviewing and hiring procedures virtually. Many are even having new employees begin their positions remotely.
"Employers are still hiring our students and alumni for professional positions during this time," said Meridith Apfelbaum, MS, assistant dean of students at William James College. "There's a real need for [mental health professionals and organizational development leaders] right now, given the public health crisis that we're in."
Specifically, Apfelbaum mentioned organizations are looking for mental health counselors, early career and seasoned clinical and school psychologists, human services professionals and human resources professionals.
Apfelbaum manages Career Services for the College in collaboration with Alumni Relations, Field Education and Academic Departments to provide career guidance to both students and alumni. She regularly meets with individuals across all disciplines at the College to provide career coaching and resources related to any part of the career development process, including helping students find part-time work while pursuing their degree.
With the transition to the virtual space, Apfelbaum is providing additional advice for students on navigating online interviews. For example, she said, "Be mindful that even though you may be virtual that professional etiquette still applies…while you may be at home, you should still fully dress for the part, so that you feel the importance of the meeting that you're in."
Here are her "Top Ten Tips for Navigating the Online Interview Process":
Get familiar with the technology and make sure it works prior to your interview.
Be mindful of your interview environment and choose a room that is quiet, well-lit and free from distractions and clutter.
Be on time for your interview, not too early and definitely not late.
Dress professionally, as you would for an in-person interview.
Be mindful of your body language. Sit in one place and have eye contact with your interviewer, which helps to establish rapport and trust.
Know yourself. Take an inventory of your strengths and favorite stories from your past jobs, practicum, and internship situations. Think of your knowledge areas, skills, and personal attributes. If you are an aspiring clinician, share about your successful cases, groups, and crisis interventions. If you have telehealth experiences, be sure to share that, especially if you are interviewing for a position that is currently virtual.
Know the organization. Read their website and do informational research before the interview.
Write out answers to frequently asked questions to help you collect your thoughts ahead of time.
Practice! Many college career services offices will do an actual practice interview with you via Zoom or other online platform and provide you with coaching and feedback.
Send a thank you within 24 hours via email.
Apfelbaum emphasized that most of the interview preparation and experience will be similar to the traditional in-person interview. Mindfully making small changes like checking technology in advance, removing clutter from your background, and practicing looking into the webcam rather than at the video of yourself will help make the new, virtual aspect smoother and less stressful.
Career Services at William James College are available to current students and alumni throughout the academic year, including the summer semester. For more information, resources or instructions on how to schedule an appointment with Apfelbaum, visit the WJC Career Services page.
Popular Topics/Tags
Follow William James College
Media Contact
Katie O'Hare
Senior Director of Marketing and Communications