Making a Difference: The Legacies of Dr. Cynthia Lucero
By Staff Report
Apr 4, 2019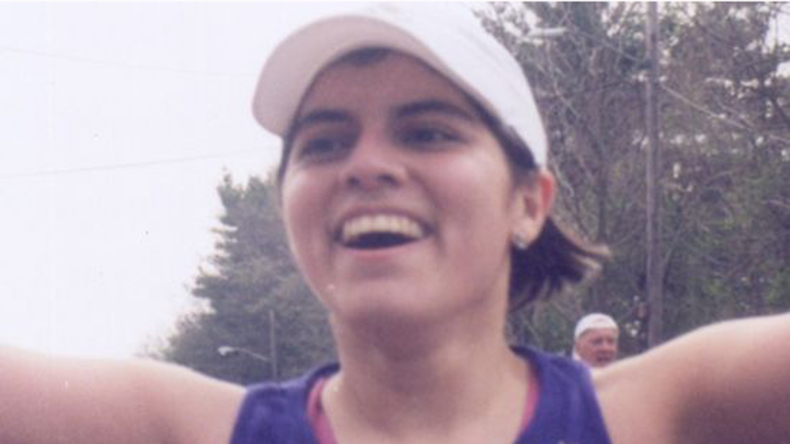 When Dr. Cynthia Lucero enrolled at William James College in the late 1990's, it was clear she wanted to make a difference – and she did make a difference, from volunteering at Boston Logan Airport after 9/11 to working with at risk youth her impact on the community was obvious. Lucero completed her doctoral dissertation, "Effects of A Marathon Training Program on Family Members and Friends of Cancer Patients," just days before she herself would run the 2002 Boston Marathon. Unfortunately, Lucero collapsed while running the race, and days later she passed away.
When Lucero died, doctors didn't have a full understanding of the condition that took her life. Hyponatremia, or water intoxication, was not well documented or researched at the time. Today, thanks to research conducted following Lucero's death, runners and physicians throughout the world are better informed and prepared to spot the symptoms.
On Sunday, April 7, runners will gather at the College for the annual Dr. Cynthia Lucero Memorial 5K Walk/Run. Christopher Comeaux will be among them. In 2012, he ran the Boston Marathon and collapsed after finishing. Improved research around hyponatremia is likely what saved his life.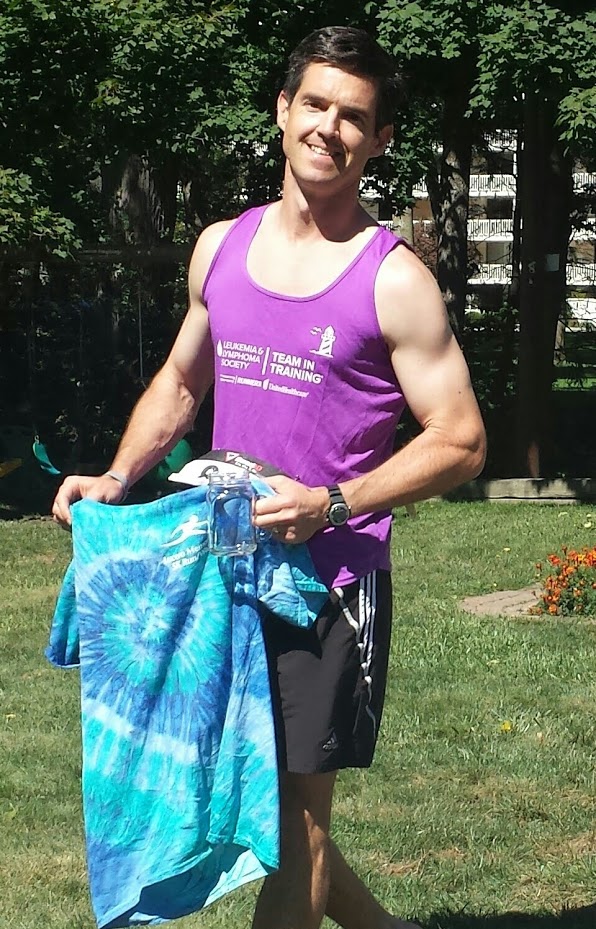 It was unusually hot the day of the 2012 marathon with temperatures reaching into the 90s. Comeaux explained that there were water stops at every mile and, in addition to consuming fluids before the race, he drank at every stop. If he felt any of the symptoms he'd read about, he said they were minor.
"I had heard people talk about hyponatremia during training and had read a little bit about it. The key message that stuck with me was to not force fluids, don't just drink water, and if you feel any sloshing or nausea you are drinking too much," Comeaux said. "I felt good through most of the race, but I started to feel thirsty about half way though and extreme thirst hit me with about a mile to go. By the time I finished, the thirst was gone but I was starting to get confused."
He said he looked for the medical tent but ended up back at the team hotel where he informed his teammates that he thought he'd taken in too many fluids. He soon started to lose consciousness.

"It was extremely fortunate that I had been able to inform my teammates about my fluid intake, because the EMTs did not give me an IV out of fear of me being hyponatremic," he said. "A regular IV could have added more fluids to my body, which would have dropped my sodium even further and may have killed me."
Comeaux ran the 2012 marathon as a member of the Leukemia and Lymphoma Society of America's Team in Training program, the same program Lucero had trained with and run to support. He has participated in the Dr. Cynthia Lucero Memorial 5K Walk/Run the last several years, in part as a tribute to her legacy. "She's the reason I'm here, why I'm able to talk to you today," he said.
The 5K is one of several programs at the College that honors the Lucero legacy: The Dr. Cynthia Lucero Center for Latino Mental Health (LMHP) is named for her, as is the Dr. Cynthia Lucero Scholarship program. Each year, the College awards one Cynthia Lucero Scholarship to a deserving student who exhibits a strong dedication and commitment to the delivery of human services to the Latino community.
William James College has also developed and maintained a strong relationship with mental health service providers in Lucero's hometown, Guayaquil, Ecuador. Students have the opportunity to participate in a Service Learning & Cultural Immersion Program in Guayaquil and, last year, the College entered into a formal partnership with La Junta de Beneficencia de Guayaquil, which will continue with program offerings this summer.
Dr. Cynthia Lucero was also an organ donor, and several lives were immediately impacted by that choice. Learn more about organ donation by visiting Donate Life New England.
Topics/Tags
Follow William James College
Media Contact
Katie O'Hare
Senior Director of Marketing