Merriam-Webster's Word of the Year, They, is a "Huge Step," says WJC Professor
By Staff Report
Dec 20, 2019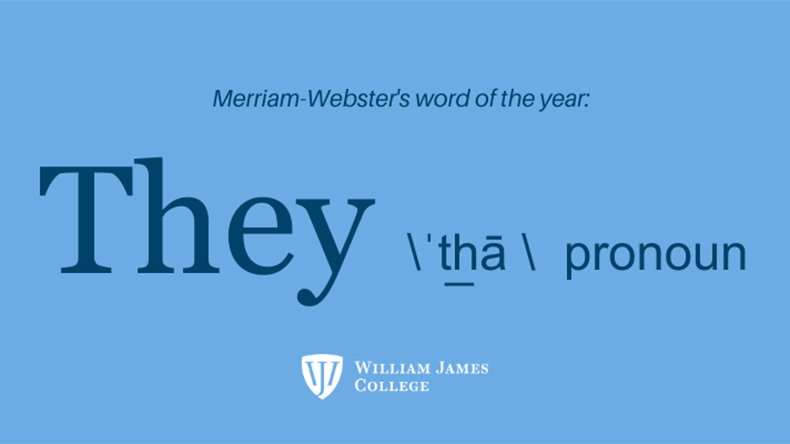 Merriam-Webster recently announced that the 2019 word of the year is "they," after a 313% increase in searches for the term over the past year. The use of the pronoun "they" to refer to a singular person of non-binary gender identity has been gaining prominence. Merriam-Webster added the third-person singular definition to the website in September 2019 and the American Psychological Association (APA) endorsed its use as part of official APA style outlined in the seventh edition Publication Manual.
"The official recognition of 'they' as a singular pronoun is important because it allows us to linguistically recognize people who do not fit into the gender non-binary or to use a singular pronouns without making assumptions about someone's gender identity," said Dr. Jessica Stahl, director of the William James College clinical mental health counseling general track. "This is a huge step in cultural recognition of identities that do not neatly fit into the cisgender binary."
This semester, Stahl hosted a Brown Bag Discussion event with the Dean of Students office for faculty, staff and students in the William James College community on coming out as LGBTQIA+. The conversation focused on what coming out feels like, how the process can unfold, and what individuals can do to help people along the way.
"The more acceptance and support one can get through the process of coming out (to self or others) the better," said Stahl. "We've made some important strides in the last few years regarding acceptance of mostly gay and lesbian identities…but acceptance of non-cisgender identities is still very much a work in progress."
For example, according to the Human Rights Campaign, only 21 states prohibit workplace discrimination based on both sexual orientation and gender identity and only 20 states address hate crimes based on the same two factors.
"Pronouns, like personal names, are connected to a person's identity," said Gloria Noronha, director of Diversity, Equity and Inclusion for William James College. "Just as we can show respect by calling others by their correct names, we can show respect by using the correct pronouns. Using the wrong pronoun can make a person feel uncomfortable and possibly invalidated or alienated."
Noronha's office will be offering two events soon, an Inclusive Pedagogy Workshop Series and Gender Identity in the Classroom: Strategies for Inclusivity, for the William James College community.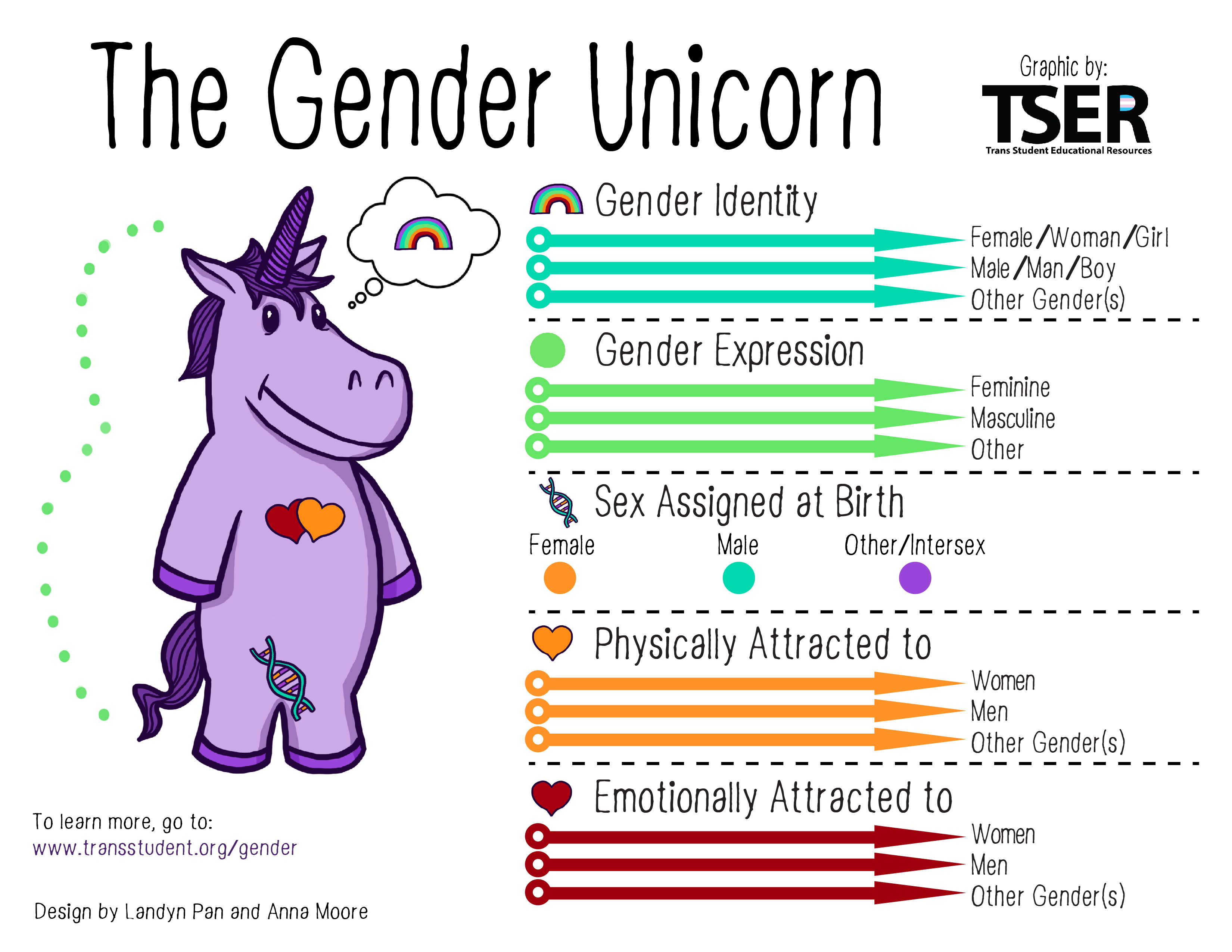 The Trans Student Educational Resources (TSER) organization designed the Gender Unicorn graphic. TSER's website provides important information on the definitions and differences between sex assigned at birth, gender identity, gender expression and sexual orientation.
Topics/Tags
Follow William James College
Media Contact
Katie O'Hare
Senior Director of Marketing