One Hundred Thousand and One Deaths
By Dr. Nicholas Covino
May 29, 2020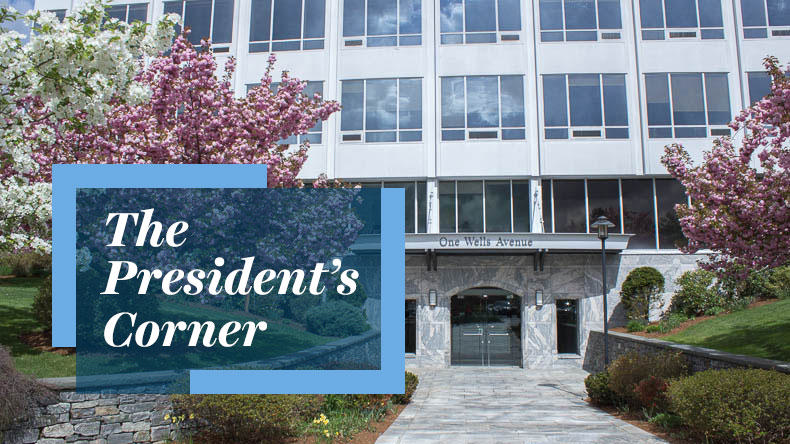 On Wednesday our country passed a grim milestone in this pandemic, marking the passing of more than 100,000 citizens. It is right to take a minute to reflect about this. This number represents mothers, fathers, sons, daughters, brothers, sisters, partners and friends to hundreds of thousands more. We, also, reflect on the loss of Mr. George Floyd who died in Minneapolis while under arrest for allegedly passing a bogus $20 bill. His death has, also, impacted hundreds of thousands of people.
These deaths tell a powerful story of loss and love and they tell a powerful story of disparity. Disproportionately represented among the 100,000 lost to COVID19 are older people, African Americans, Native Americans, and the poor. Most of the younger people who fell victim to COVID-19 are those who could not escape densely populated areas to socially distance and/or who had a long history of poor nutrition and inadequate medical care. There are disparities in our own field, we know, where only 4% of mental health professionals identify as interested in working with older people and the plurality of our professionals are non-Latino Caucasian.
Many of us are living with great anxiety about contracting this disease, but the data say that the odds of dying from COVID-19 are very much in our favor. The death of Mr. Floyd, however, reminds us that the odds of dying are very much not in the favor of Black and Brown men.
The other evening, reporter Joy Reid noted how comfortably the police in Michigan seemed to tolerate the frightening image of white men with automatic weapons standing outside Governor Whitmer's office in protest of her guidelines on social distancing. Ms. Reid further observed that unarmed protestors in Minneapolis, many of them Black and Brown, were met immediately by police in riot gear and with teargas, as they marched for justice for Mr. Floyd.
Sometimes our discussions of inequity and race seem distant or historical. Sometimes they feel too familiar, like we have covered this material before. These 100,001 deaths underscore the need to reflect again. The way forward, out of respect to these 100,001 lost men and women, requires actions to be taken. These steps are complex and challenging. William James College is a community of gifted and compassionate people; I know that we will find effective ways to honor the memory of these who have been lost and help to bring change for those who remain and who will come.
Popular Topics/Tags
Follow William James College
Media Contact
Katie O'Hare
Senior Director of Marketing and Communications