William James College Community Members Run the 2019 Boston Marathon
By Staff Report
Apr 11, 2019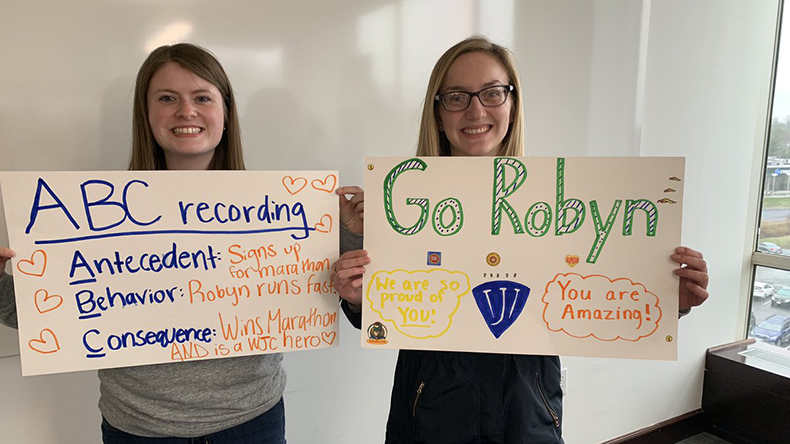 The Boston Marathon is an opportunity to celebrate the city of Boston and, for runners, a chance to tackle personal goals, raise money for charities, or spread awareness about important issues. Several members of the William James College community will be among the runners taking on the course this year, learn more about their journeys and inspirations.
Sarah Somogie, student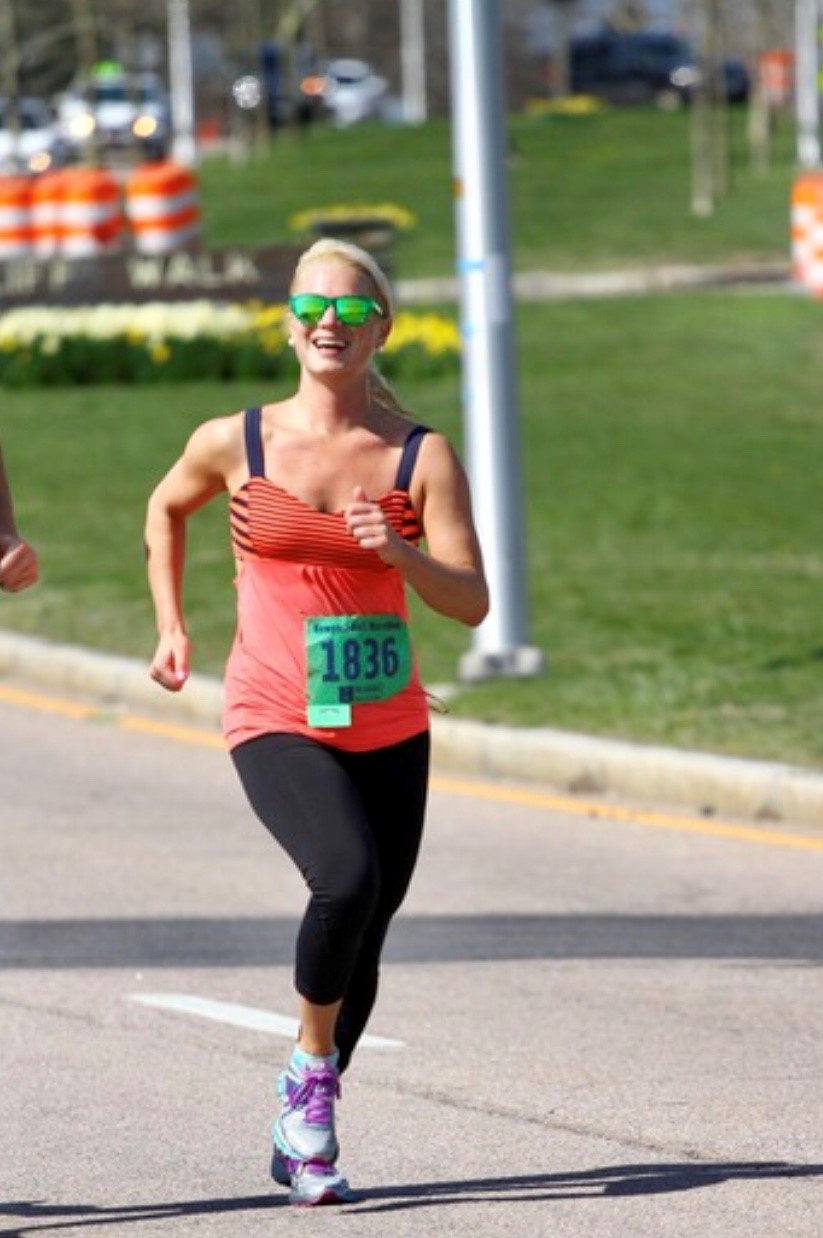 Sarah Somogie (pictured) is a third-year clinical psychology doctoral student. This year's race marks her 16th marathon.
"I wanted to run Boston because running marathons makes me feel alive," she said. "I'm on a journey to run all of the majors and a marathon in every state – and where better to knock one off the list than in your own backyard."
Taylor Ward, alumna
Taylor Ward, an alumna of the mental health counseling master's program, will run her first-ever marathon this year, according to an article published by Wicked Local Rockland. Ward is running for the Jeff Coombs Memorial Foundation, a non-profit dedicated to providing assistance, support and enrichment to children and families in her hometown of Abington, Mass. She told the paper,
"Running gives me a chance to set a goal and achieve it," adding that Boston has always been on her bucket list and seeing a family member finish the race in 2016 gave her the confidence to run it herself.
Robyn Bratica, faculty
Dr. Robyn Bratica is an assistant professor in the school psychology department. Monday's race will be her 16th marathon or ultramarathon (having previously run two 50Ks). This is her second time running the Boston Marathon. Bratica received an invitational entry from her running club, Tri-Valley Frontrunners. As for her inspiration, she said,
"Every marathon I've run since after my daughter was born (in 2013) has been in honor of my daughter. She was born extremely prematurely (23 weeks and was only 1.8 pounds at birth) and has several medical/developmental needs, so she is my inspiration!"
Bob Whittaker, staff
Bob Whittaker, vice president for institutional advancement, ran his first marathon in 2003 and made qualifying for the Boston Marathon a personal goal. "Running is my way to remain physically, mentally, and emotionally fit," said Whittaker. "It's active meditation. A personal 'reset' button. Races provide a great goal to pursue, and the [Boston] Marathon is a wicked goal."
After changing his training method, joining a local running club and narrowly missing the margin for entry into Boston after the 2017 Bay State Marathon in Lowell, Mass., Whittaker secured a qualifying time good enough for entry into the 2019 Boston Marathon last May. His goal this year is to qualify for next year's Boston Marathon.
"I look forward to running the world series of marathons, soaking in the crowds and the experience, and running the best race I can run. Hopefully, it will be good enough to get me back in for 2020. We'll see!"
Popular Topics/Tags
Follow William James College
Media Contact
Katie O'Hare
Senior Director of Marketing and Communications