Why We Celebrate Black History Month
By Dr. Gemima St. Louis, associate vice president for Workforce Initiatives & Specialty Training
Jan 29, 2021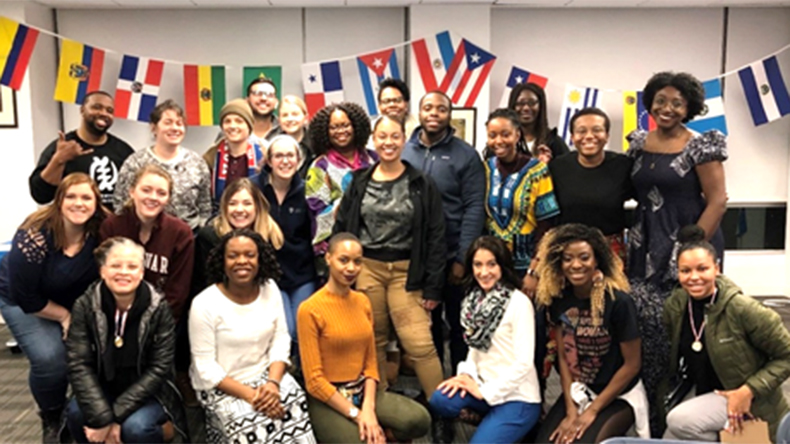 "If a race has no history, it has no worthwhile tradition, it becomes a negligible factor in the thought of the world, and it stands in danger of being exterminated."
- Dr. Carter G. Woodson, American Historian & Educator, and Father of Black History Month
Black History Month, or National African American History Month, is an annual celebration of achievements made by Black Americans and a time to reflect on the central roles of African Americans in U.S. history. The celebration can be felt nationally as many organizations, cities, and states host events to raise awareness of Black culture, and honor prominent Black individuals who have shaped the course of American history.
In 1915, recognizing the dearth of information on the accomplishments of African Americans, Dr. Carter G. Woodson founded the Association for the Study of Negro Life and History, now called the Association for the Study of African American Life and History. The group sponsored a national Negro History Week in 1926, choosing the second week of February to coincide with the birthdays of Abraham Lincoln and Frederick Douglass. The event inspired schools and communities nationwide to organize local celebrations, establish history clubs, and host performances and lectures.
This celebration was expanded to include the entire month of February in 1976 after President Gerald R. Ford officially recognized Black History Month. President Ford called upon the public to "seize the opportunity to honor the too-often neglected accomplishments of black Americans in every area of endeavor throughout our history." Since then, every American president has endorsed a specific theme for Black History Month. The 2021 theme, "The Black Family: Representation, Identity, and Diversity," highlights the complex roles of the black family as a microcosm of the Black race and the "foundation" of African American life and history, and offers a rich tapestry of images for exploring the African American past and present.
Black History Month is an integral part of our nation's tradition in which we continue to promote positive examples of historical events, exemplary leaders, and steps towards societal change. This remembrance is not only deeply meaningful for the African American community, but imperative for the greater understanding of U.S. and world history.
Related: Celebrating Black Excellence in Psychology and Mental Health Counseling
Topics/Tags
Follow William James College
Media Contact
Katie O'Hare
Senior Director of Marketing