Alumni Spotlight: Enin Rudel, PsyD, Leading with Emotional Intelligence
By Staff Report
Dec 12, 2022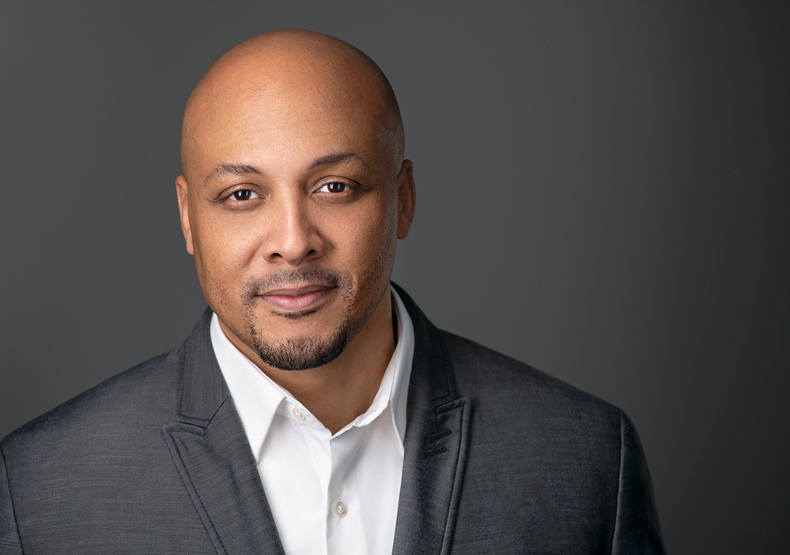 The average person spends 90,000 hours working over a lifetime. Dr. Enin Rudel, Leadership Psychology PsyD graduate and current director of the Inclusive Leadership concentration, challenges leaders to build healthy work environments where employees can bring their whole selves to the office or Zoom room. Something as simple as asking, "How was your weekend?" Rudel's research indicates, can make a big difference.
One of the major themes that has emerged through his doctoral research and organizational consulting engagements is the importance of training and coaching leaders on how to hold difficult conversations.
"Following the murder of George Floyd, many organizations became hyper-focused on offering training to their employees on diversity, equity, and inclusion (DEI)," shared Rudel. "While awareness is key, simply being aware is not enough. There has to be a willingness to engage in potentially difficult conversations. Oftentimes, leaders feel as though they lack the skills required to engage in conversations of this nature. Fear of worsening the situation prevents them from engaging, which is problematic, because it's these kinds of conversations that create opportunities for shared learning. It's through these conversations that leaders ultimately gain insight, and perspective, into how their teams are experiencing the organization's culture."
In addition to his teaching and leadership roles at William James College, Rudel is the Principal and Founder of EI Consulting. The "EI" in Rudel's consulting agency stands for emotional intelligence. Through his work he aims to "create a psychologically safe place for people to share their thoughts, insight, and reflections on how they are experiencing their immediate work environment." His goal is to help organizations establish healthy workplace culture. He is also a senior consultant for IBIS Consulting Group, where he facilitates DEI-related trainings, provides organizational assessments, strategic analysis, and consulting to a broad range of companies including Fortune 500's.
Prior to entering the doctoral program at William James, Rudel earned a master's degree in social work. As a psychotherapist, Rudel remarked that he repeatedly heard clients speak of the various ways they were affected by work-related stress. Their symptoms often included difficulty falling asleep, loss of appetite, and loss of interest in activities they once found pleasurable.
"There is a direct correlation between how we experience the workplace and how we feel on a physiological level, day-to-day," explained Rudel. The more he heard these narratives from his patients, the more he wanted to make a change on a systems level. "Leaders are the architects of workplace culture," Rudel continued. "They set the tone for employee engagement and the day-to-day experience of employees, which ultimately impacts employee engagement, retention, and job satisfaction."
In 2021, Rudel, as lead author, published an award-winning article titled, "Emotional Intelligence, Organizational Social Architecture, and Black Male Leadership," which was the first resource for global DEI leaders on how to elevate retention and leadership of Black male executives. As he looks ahead to his future, he is working on a book that takes a deeper dive on these topics to include the organizational experiences of a broad range of leaders. Among other topics, the book will explore the link between emotional intelligence and inclusive leadership.
Rudel practiced and studied these concepts as a student in the William James College classroom, through his practicum and internship experiences, and continues to do so in his professional career. He has built on his learning, bringing it back to future students and organizational leaders through writing, research, teaching, coaching, and consulting. By supporting leaders, Rudel is making a positive and lasting difference in how employees experience their workspace and ultimately, their lives.
Topics/Tags
Follow William James College
Media Contact
Katie O'Hare
Senior Director of Marketing