Alumni Spotlight: Dr. Yayci Patiño, Clinical Psychology, PsyD 2020
By Staff Report
Sep 28, 2020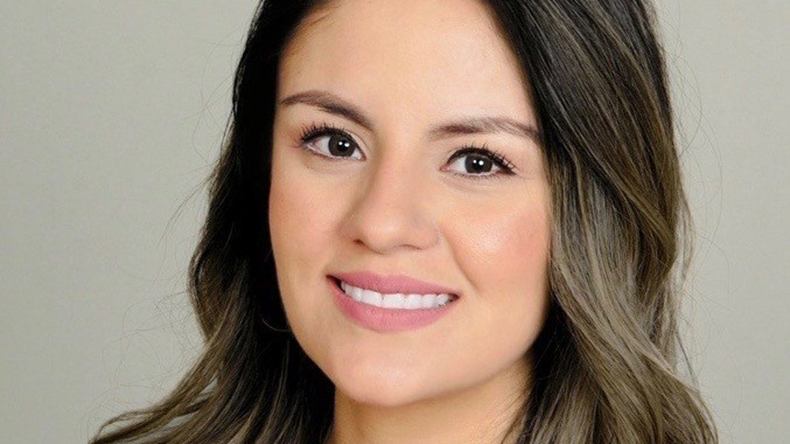 In this series, the William James College Office of Alumni Relations connects with William James Alumni to learn about where their career path is going—or has taken them—beyond their time at the College. Today, meet Yayci Patiño (PsyD 2020), a Lucero Latino Mental Health Program graduate and former Lucero Scholar, who now works as a fellow in the Cultural Neuropsychology Program in the UCLA Hispanic Neuropsychiatric Center of Excellence (HNCE). Here's Dr. Patiño's story, in her words:
I completed my pre-doctoral internship at the Semel Institute for Neuroscience and Behavior at the University of California Los Angeles. I am currently completing a post-doctoral fellowship in the Clinical Neuropsychology within the Hispanic Neuropsychiatric Center, which provides all Spanish bilingual neuropsychological assessments within the UCLA Health System. As a neuropsychology fellow, my responsibilities include conducting both inpatient and outpatient neuropsychological and psychodiagnostic evaluations across multiple settings within the UCLA Health System for monolingual and bilingual Spanish-speaking and Hispanic/Latino patients. Typical bilingual referrals include pre-surgical epilepsy, tumor, vascular, pre-surgical organ transplant evaluations; differential diagnosis of dementia; diagnostic clarification of neuropsychiatric disorders; and a range of diverse potential etiologies typically referred by Neurology, Psychiatry, and other medical specialties. I complement this training by providing culturally appropriate trauma-focused psychotherapy for Hispanic children.
During my time in California, I have learned about the disparity between that the large Hispanic population and the relatively small number of culturally and linguistically trained providers available to serve them. Additionally, the patients we see tend to come from disadvantaged backgrounds and often have struggled in gaining access to care. I have also had come face-to-face with patients who are pre-literate or un-acculturated, requiring a certain degree of cultural humility and understanding of the limitations of various mainstream approaches within the psychology field.
With the goal of continuing to foster cultural humility, I am part of a committee of the Hispanic Neuropsychological Society. As the Student Representative Elect and student liaison of the mentorship and education committee, I am fortunate to support student members in overcoming the unique challenges that minority students face in this country. I was born in Colombia and move to Florida at age 13. As an immigrant, I understand the challenges we face to assimilate into a new culture and learn a new language. After overcoming many obstacles, I was able to reach my very first academic goal and became the first one in my family to earn a college degree. I studied at the University of Central Florida and earned my bachelor's degree in 2012 and my Master's in Clinical Psychology in 2015. In August of 2015, I moved to Boston, Massachusetts to join the William James College family, and graduated with a Doctorate in Psychology last spring.
I am a proud Lucero Scholar Graduate! I am extremely grateful for the training I gained through the Latino Mental Health program at WJC. This program provided me with the building blocks of cultural humility and structural awareness, which has allowed me to contribute to the field of cultural neuropsychology, which confronts very complex needs. I hope to encourage other students to follow me in serving the Latino community after graduation.
If you're a William James College alumnus and you're interested in sharing your story, please email alumni@williamjames.edu.
Topics/Tags
Follow William James College
Media Contact
Katie O'Hare
Senior Director of Marketing