@PulseOrlando
By Nicholas Covino
Jun 13, 2016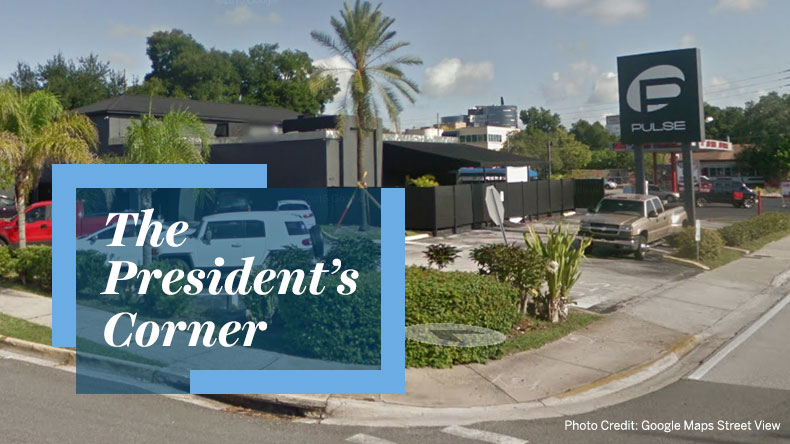 Dear William James Community:
The tragic shootings of innocent people this week in Orlando bring a cluster of feelings to each of us. Americans mourn the deaths of 50 vulnerable people and the serious injuries to another 53. While any episode of senseless violence is shocking, aggression against vulnerable people who are gathered for a night of celebration in what they believed to be a safe place frightens all of us and violates our sensibilities. The intimacy of social media and network news lends immediacy to this event and allows us to understand that a hate crime can happen anywhere.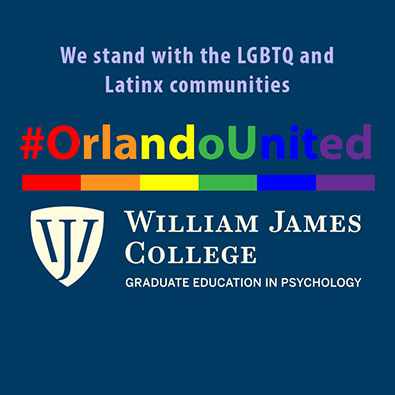 People who are in any minority position in our culture are so often the victims of violence, bullying, and threats to safety that attacks against others, no matter how far away, will reverberate and resonate with their personal, prior, experience. The victims in this tragedy were largely GLBTQ people who were celebrating Pride Month and Latino Heritage in an ostensibly safe place. The impact on these individuals and their families will frighten and anger our Latino and GLBTQ brothers and sisters at William James College. Likewise, the claim that this despicable crime was committed in the name of Allah will be outrageous to our Muslim brothers and sisters and it will become another episode in which they will, likely, suffer indignity. In the week, I ask each faculty member to raise this issue in class, even briefly, and I encourage each of you to reach out to one another, especially those who might be more closely impacted to see how everyone is doing. For those involved with clinical care or consultation to business, keep in mind that dramatic events of this sort will be felt by your patients and clients. Some might speak directly, others in displacement, and still others not at all, but it is good practice to listen closely to their concerns about safety, anger, vulnerability etc. and, depending upon the client, even to ask how the events in Orlando might be affecting them.
Among the most vexing issues in this tragedy, again, is that of the availability of assault rifles among our citizenry. It is difficult to know in what way a window for action will open around this issue, but we need to be prepared to take a stand. Several of us will be talking about this, again.
Today from 12:00 until 1:00 pm in the Atrium our Dean of Students, Josh Cooper, will convene a time for reflection for anyone who is interested in attending. On Thursday evening the CMGMH will offer another opportunity to talk together about the tragedy at Pulse. In addition to the offers of support from the ALANAA and CMGMH, please know that any advisor and the Deans of Students will be more than willing to meet with anyone who desires.
This is a sad day for all of us, sadder for those families and friends with a lost or injured loved ones. May God comfort us, may we support each other and may our country soon find a better way to end this kind of violence and hate.
Nick
Topics/Tags
Follow William James College
Media Contact
Katie O'Hare
Senior Director of Marketing