Black Mental Health Graduate Academy Inaugural Brunch
By Staff Report
Sep 19, 2016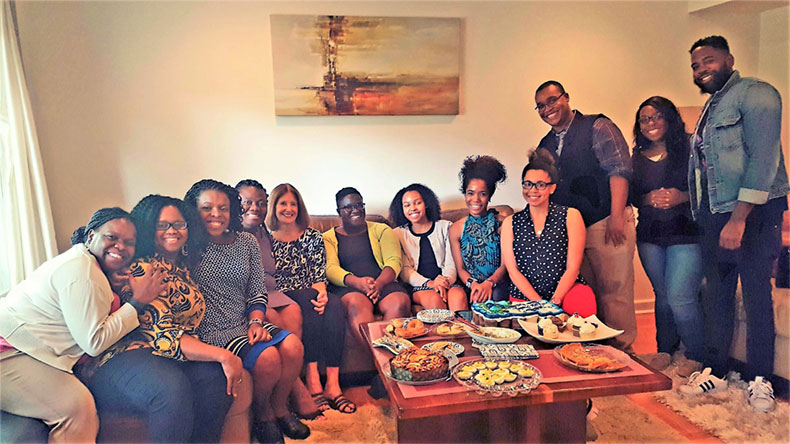 On September 18, 2016, Dr. Natalie Cort, Director of William James College's Black Mental Health Graduate Academy, hosted the Academy's inaugural brunch. The attendees, including four Academy Scholar Applicants, five Academy Mentors and four WJC faculty, gathered together to share laughter, to socialize, and to enjoy delicious dishes representative of their diverse cultural backgrounds. They were inspired by a shared commitment to improving the mental health field by bringing powerful diverse voices and rich multicultural perspectives to the field. Dr. Cort shared that "the Academy looks forward to joining with WJC's wider student body, faculty, and staff as we develop opportunities for the entire WJC family to grow together and to learn from each other."
Upcoming Academy Event:
Black Mental Health Graduate Academy Inaugural Induction Dinner
October 20, 2016, 6:00-7:30 pm
*Academy Applicants will be inducted as Academy Scholars
*Please contact Dr. Natalie Cort at natalie_cort@williamjames.edu, if interested in attending this event.
Topics/Tags
Follow William James College
Media Contact
Katie O'Hare
Senior Director of Marketing