Boredom in the Classroom: Addressing student motivation, self-regulation, and engagement in learning
By Gayle Macklem
Mar 5, 2015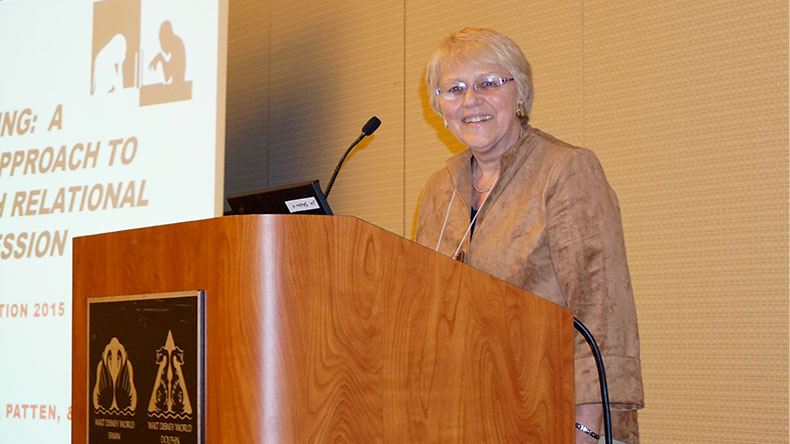 Book by faculty member Gayle Macklem
A fifth book by Gayle Macklem, MA, NCSP, LEP, has just been published by Springer: Boredom in the Classroom: Addressing student motivation, self-regulation, and engagement in learning. This text synthesizes current findings on the many aspects of chronic student boredom, its relationship with negative academic, emotional, and health outcomes, and what professionals can do to best address it.
Citing the complexity of this common student emotion, Macklem spotlights boredom susceptibility during the critical K-12 years. The text analyzes cognitive and emotional attributes of boredom and identifies emotional skills that can be strengthened to counteract it. In addition, the volume features strategies for educators and school mental health workers (counselors, nurses, school psychologists, social workers, school adjustment counselors) to reduce boredom, both internally and in class.
School professionals and parents may be surprised to learn that according to Indiana University's 2010 High School Survey of Student Engagement, which involved 81,000 high school students across 27 states, 49% of students claim to be bored in school daily. Boredom is a very common emotion that has been virtually ignored until recently.
Macklem argues that student complaints of boredom should not be ignored or dismissed as a passing phase. Blaming students, parents, or teachers doesn't make sense either, given the current research literature. Certainly teachers can make changes that would decrease student boredom but some students will need more than changes in the way in which curricula is taught to address their feelings of boredom.
School staff, particularly teachers, need to understand the theoretical and researched causes of boredom in students. School-based mental health professionals need to address boredom in students so that student self-regulation, motivation, and engagement can be improved and school disengagement and dropout can be prevented.
Macklem presented a mini-skills session on cyberbullying with colleagues in February in Orlando, Florida, at the National Association of School Psychologists Annual Convention. This presentation was an extension of her work from her first book, Bullying and Teasing: Social Power in Children's Groups. Presenters included a second year student Felix Pagan. She additionally led several practitioner conversations at the convention with Barbara Miller, PhD, NCSP, another faculty member of the School Psychology training program at William James College; one on Late Career Transitions: Opportunities and Choices, and the other on School Psychologists Can Influence How Their Effectiveness is Measured. Gayle Macklem is an adjunct instructor in the School Psychology programs at William James College in Newton, Massachusetts.
Topics/Tags
Follow William James College
Media Contact
Katie O'Hare
Senior Director of Marketing