Celebrating Diversity: Our Black Alumni and their Accomplishments
By Staff Report
Mar 1, 2016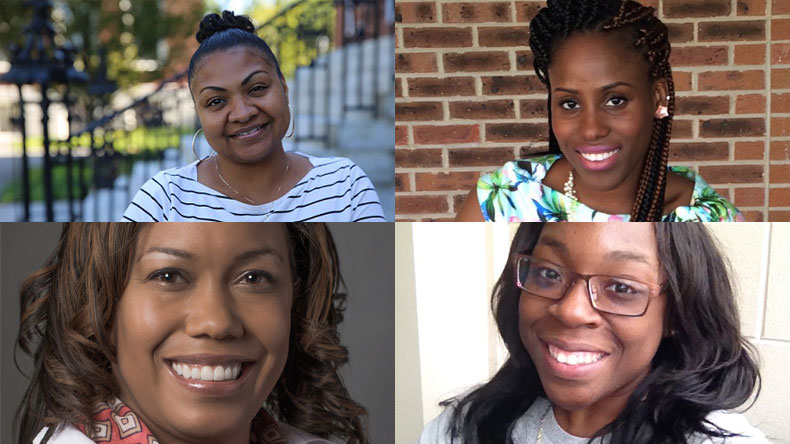 Black History Month, a holiday designed to celebrate the unique accomplishments of members of the black community evokes different feelings, different histories and different perspectives in different individuals. Several William James College black and multiracial alumni were invited to share their reaction to Black History Month and what it means for them and their careers.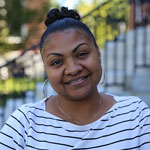 Korrey Lacey-Buggs, class of 2014, is the daughter of an African American father and an Irish Canadian mother. She holds a MA in counseling and brings her considerable compassion, her sensibilities and her professional skills to the Brookview House in Dorchester every day. The 25 plus year-old program helps homeless women and children, mostly of color, transition out of homelessness. Lacey-Buggs is "very committed to working with these women," she says, "trying to help them break the generational cycle of poverty. We deal with the trauma," she explains, taking a holistic approach that includes a psycho-educational component. Lacey-Buggs grew up in Boston's Roxbury community where she lives now. As a child of 9, she entered the Metco Program that sends inner-city youth to suburban schools. In affluent Sudbury, she encountered the realization of an uneven playing field and the huge disparities between where she lived and where she attended classes. "I had friends whose parents were established professionals and friends whose parents worked minimum wage jobs. I was motivated to get to the heart of this imbalance and to participate in social change from a psychological perspective."
William James gave Lacey-Buggs a great foundation, she says, especially the blending of classroom academics and on-site placement work that "opened my eyes to the work on the ground." As for Black History month, she says her work demands that she be empathetic and open to listening to people's stories, in addition to giving them the tools to manage what's happening in their lives. "Racism is happening now," she says, "so we need to not only honor the past, but also focus on current conditions of people of color in America and consider the ways their lives can truly be improved. " She labels how much she learned at William James "phenomenal. In this profession, it's important to find the community you want to work in. Here, with the women and children of Brookview, I've become better at my work, which is good for my learning as a therapist and for those I serve. I'm very grateful."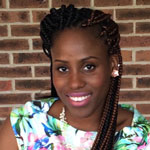 Sasheen Hazel, PsyD in Clinical Psychology, works at the Children's Charter Trauma Clinic in Waltham and within the DYS system. Both of these jobs come with exposure to very troubled children and families, including trauma, abuse, neglect and incarceration. "William James prepared me," she says, "with access to good teachers, plenty of support and superb placements that led me here." Hazel's parents were both correction officers in the Bronx House of Corrections. "I was always interested in the people they interacted with," she says," and always wanted to work with disenfranchised populations, to improve both the image and the opportunities for my community. I really like what I'm doing."
As for Black History Month, Hazel says February is surely not the only month she thinks of herself as being a black woman. At William James, she appreciated the College's commitment to building a more diverse student body. February is the month of Hazel's birthday, as well as her mother's and grandmother's birthdays. "I try to think about my background and black history all year long," she says, "not just in February. Still, I do think the designation for the holiday is important."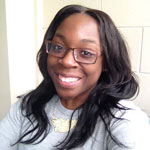 Porsche Lockett, class of 2015, holds an MA focused on couples, families and mental health counseling. She is currently in New Zealand for a year as part of her church's "The One Year Challenge" program designed to help others. She is mentoring and supporting students and adults while also working as an executive assistant at the University of Auckland.
Growing up in New York, Alabama and Georgia, Lockett says she never thought about being black. At William James College, "I began to realize I'd not thought much about my identity and that not many people in psychology look like me. It was there I focused more on being able to care for people of color. The school enabled me to feel I could make a difference, something I truly want to do."
As for the February holiday, Lockett has a new awareness. "Now, I feel more like being proactive and looking at black civil rights and accomplishments. Here in New Zealand, I appreciate the holiday and what it stands for even more." The shootings and outbursts and demonstrations we see and read about shouldn't overshadow the chance to educate people about all the good that has been accomplished, she insists. "Other communities are questioning so much black anger lately, but it shouldn't take away from concentrating on a month to celebrate, inform and educate others about the black community."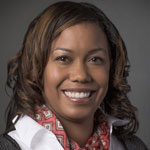 Jasmine Tower, MA, 2014 in Organizational Psychology, is the Head of Global Engagement and Diversity for Merck KGAA Darmstadt, a leading science and technology company in healthcare, life sciences and performance materials with an employee base of 50,000 across 67 countries. In her role, she is responsible for globally driving organizational culture development and inclusive practices within the company. "William James prepared me well," she says, "The curriculum and experience provided me a holistic, system viewpoint for examining and influencing the culture here at Merck."
Tower's parents, one black, one white, were both enlisted U.S. Air Force professionals and she spent most of her early years living abroad. Though the product of their biracial marriage, Tower says "my parents prepared me to see myself as the world would see me—as a black woman." In the U.S., home was New Mexico, a state with diverse nationalities, especially Hispanic and Native American. Tower continues to see the world with different lenses—her own biracial upbringing, the fact that she lived abroad in several different countries, the diversity of New Mexico's rich cultures and as an adult navigating through large corporations—all of which shaped her world view. She thinks Black History Month is a "good reminder to step back and celebrate. I like to see it in the context of American history," she says, a time for a conversation outside of slavery, "which is all I ever heard about when black history was referenced growing up." The month-long holiday "enables people to focus on the richness and multi-faceted dimensions of black history, which is so much more than sports stars and entertainers. We are resilient, we survived. We continue to shape this country. I like to celebrate all of that."
Topics/Tags
Follow William James College
Media Contact
Katie O'Hare
Senior Director of Marketing