Children's Mental Health Matters: William James College Hosts Annual Conference and Launches the Center for Behavioral Health, Equity, and Leadership in Schools
By Staff Report
May 15, 2023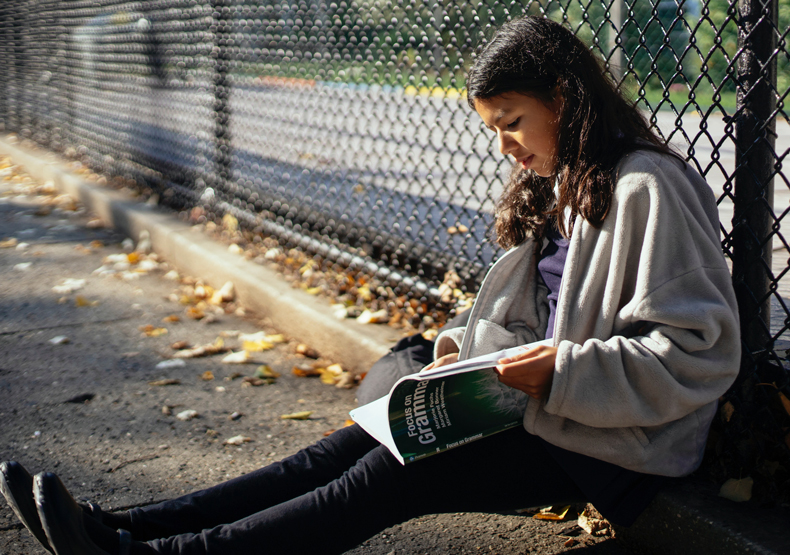 NEWTON — In keeping with tradition, William James College (WJC) ushered in Mental Health Awareness Month and celebrated Children's Mental Health Awareness Week on May 5 with a half-day conference aimed at exchanging knowledge and best practices in addressing the mental health needs of children, adolescents and families — in particular, those from historically excluded and underserved communities. "Our aim, first and foremost, is to promote greater awareness of the insidious impacts of racial trauma and structural inequities on the lives of ethnic and racial minority youth [and] to disseminate evidence-based strategies and systems-level interventions that can foster inclusive and culturally responsive practices to promote the educational, psychological and social emotional well-being of our children," said Dr. Gemima St. Louis, Vice President for Workforce Initiatives, Center for Workforce Development and professor of clinical psychology at WJC who organized the event, Racial Trauma and Structural Inequities: Leveraging Culturally-Inclusive Networks of Support for Children and Adolescents in Underserved Communities. This year's panel of experts included Dr. Earl J. Edwards of Boston College; Dr. Nayeli Y. Chavez-Dueñas and Dr. Hector Y. Adames of The Chicago School of Professional Psychology; and Dr. Nadja Lopez and Dr. Kris Taylor of the WJC Center for Behavioral Health, Equity and Leadership in Schools (BHELS).
"I'm grateful that this group convenes to think about how we can take better care of our children," said WJC President Dr. Nicholas Covino in his welcome remarks, calling it a "very, very difficult day for young people and especially young people of color," who are feeling daily stressors — from a lack of access to adequate academic resources and healthcare to trauma — more acutely than others, in conjunction with the ongoing social isolation and disconnection that persist in the wake of COVID-19. This powerful day of learning, hosted by the Child and Adolescent Mental Health Initiative and funded by Boston Children's Collaboration for Community Health, featured a keynote address connecting the dots among structural racism, homelessness and access to resources for young people of color.
Dr. Earl J. Edwards, an educator, researcher and human rights advocate who trains leaders and policy makers to proactively create systems to address racial inequities, delivered his presentation — Ensuring Students Impacted by Homelessness Thrive: Acknowledging Structural Racism and Moving Away from Impoverished Institutional Networks — from a very specific position, that of a former educator, mentor, researcher, advocate and perhaps most importantly as someone who experienced homelessness as a young person. "The work I do is really informed by all of these identities…and this positionality shapes how I look at the work," said Edwards whose report on the impacts of racism on homelessness in and around Los Angeles County has been used as a model for the rest of the country to discuss the intersection of these topics, in particular as it pertains to Black youth.
Integral to Edwards' presentation — one that hinged on strategies to support youth who are experiencing homelessness or housing insecurity — was to humanize "the experience of homelessness, that folks fall into and is extremely hard to get out of," citing the more than 580,000 individuals in the United States who are currently experiencing homelessness, 34,000 of whom are unaccompanied youth. "These numbers are large, [and] alarming, however they don't tell the whole story," said Edwards who made clear that, when approached through the perspective of schools — using the McKinney-Vento Homeless Assistance Act definition for homelessness which includes individuals who are doubling up or couchsurfing — "we actually have over a million students who are experiencing homelessness in schools…and that number actually dipped from the highest point in United States history of 1.5 million…right before the pandemic." In other words, myriad factors — from under-reporting, lack of disclosure, and federal support such as eviction moratoriums — are likely hiding the housing and security crisis America has on its hands.
Edwards emphasized that homelessness is a racialized issue (as evidenced by the fact that Black youth are 83% more likely to experience homelessness than any other population and that Black families represent half the population of homeless shelters despite representing just 14% of American families) and that Black youth habitually avoid networks of support for fear of punitive public systems — chief among them foster care and law enforcement.
"Youth are actually building their own personal networks as opposed to utilizing those networks the school provides," Edwards said, underscoring another sobering fact: A majority of students that live in under-resourced, disenfranchised communities have to leave their neighborhoods in order to get help somewhere else. Throughout the course of his address, Edwards not only gave voice to, but also made visible, the millions of young people who are experiencing homelessness (via a core group of L.A.-based youth with whom he worked directly) by highlighting their strengths and working to implement practices that attend to the needs of the whole child — by building healthy institutional networks, with access to what kids need from stable housing and food to educational and extracurricular opportunities — and partnering with the right organizations, those that leverage community assets. Ultimately, Edwards envisions a world where, "we best support students experiencing homelessness, to allow them to thrive, so we can reap the benefits of their actual success."
A pair of panel presentations followed the keynote address, with Dr. Chavez-Dueñas and Dr. Adames delivering From Pain to Pride: Using the Healing Ethno-Racial Trauma (HEART) Framework with Children and Adolescents followed by Transforming Systems and Strengthening Networks of Support: The Center for Behavioral Health, Equity, and Leadership in Schools (BHELS). The joint presentation, by Dr. Nadja Lopez, Executive Director of BHELS, and Dr. Kris Taylor, Director of DEI and Educational Leadership, dialed in on the current state of behavioral health in America and shed light on some truly sobering statistics.
"Young people are struggling," said Lopez, citing reports that reveal 50% or more experiencing pervasive feelings of loneliness, isolation and lack of connection to future endeavors. Drawing on what Chavez-Dueñas and Adames indicated in their talk, she underscored the importance of paying attention to the outside context, the systems in which these kids exist. "We really cannot follow a model that is from the inside out; we need to see it from the outside in — What is impacting our youth and what is causing such disturbing trends for them?"
In keeping with the WJC mission — to transform education for behavioral health equity and leadership — she spoke on behalf of the whole BHELS team in articulating their current goal: "...to create a framework that does not rely on what traditionally has been so siloed," Lopez said, adding, "it is clear that [the needs of young people] do not exist in silos; they are interconnected and approaches that take a look at that whole child and whole system approach are really what is needed." As such, the team at BHELS is committed to creating different opportunities for working together with systems, focused on in-depth, long-term relationships, that lead to sustainable change — via a pair of new academic programs that are not only intentional but also think upstream, with the goal of shifting school culture and working in concert with kids.
The first program, the Graduate Certificate in Classroom Mental Health, is a brand new 15-credit course for teachers that will launch in July 2023. Created in response to the fact that today's classroom challenges are greater than ever, this course is designed specifically to train teachers to better understand and address the behavioral health needs of themselves and their students. An in-depth curriculum will provide participants with a deep understanding about the intersection of behavioral health; diversity, equity, and inclusion; and social emotional learning as important interventions to help students to increase motivation, decrease anxiety, and thrive. This comes at a time when professionals across the Commonwealth are consistently reporting, "how overwhelmed, stressed and ill-prepared educators are feeling in terms of addressing the behavioral health needs of their students," said Lopez of the experiential, hands-on program founded on evidenced-based interventions and intended for teachers who want to better understand student behavior and health as well as those who are keen on developing leadership skills to advance their position or contribute to systemic change in their schools.
"We can't leave out our collective experience in this country, however we identify, and that's the approach we take with our programs — we don't leave out the historical context," said Taylor pointing to the very first course participants working toward the Graduate Certificate in School Leadership take: the Psychology of Racism and Discrimination, a platform for talking about individuals' lived experience in the past and how it shows up in the present. This course is intended for classroom teachers, school administrators, aspiring school leaders, or working school professionals who see the impact that equitable mindsets, inclusive environments, and effective instructional practice have on a school system. Both graduate certificate programs are built around a core group of competencies that seek to elevate and improve one's leadership skills and integrated practices to improve outcomes for children.
"We are helping people understand what difference looks like, [and] how to plan for that, if we are to see a transformation in schools," Taylor said, underscoring the importance of diagnosing academic and non-academic challenges correctly and intervening collaboratively in order to be impactful.
"We are laser focused on educational equity," said Taylor of a cohort model, over three semesters online, designed for busy educators who will be asked to have meaningful conversations about vulnerable populations — harkening back to Edwards' keynote address.
"There's going to be discomfort…and you will find the information and support you need to expand your perspective so that you can grow and help others do the same," said Taylor. This is an integral part of creating support networks in the broader society, developing responsive leaders to meet today's challenges, and transforming schools.
Topics/Tags
Follow William James College
Media Contact
Katie O'Hare
Senior Director of Marketing